"In Algeria I was dead, but I was born again in Belgium"
Flandersnews brings you the story of Nadir, who came to Belgium without any family or friends. Nadir perfectly integrated in Flemish society and has a particular story to tell about his Belgian switch, as it was actually a matter of life and death. At the same time, Tuesday's World Cup clash between Belgium and Algeria will leave him with a difficult choice.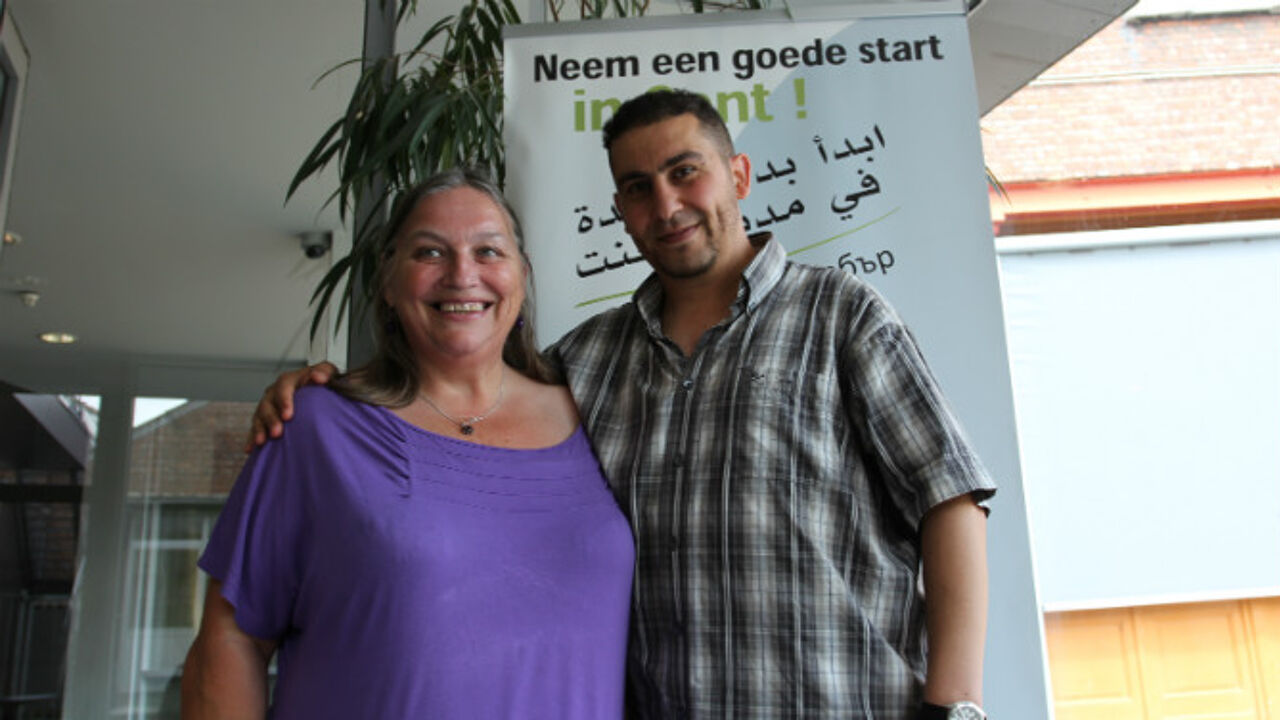 This is the first in a series of 3 reports for the occasion of the Brazil World Cup in football. As Belgium are playing Algeria, Russia and South-Korea, reports about the Russian and Korean community in Belgium are to follow.
Kom-Pas
We meet in Ghent's integration centre, Kom-Pas Gent (top photo: Nadir with Dolores of the Ghent integration centre). The interview has been done, when Nadir asks me not to forget to mention the efforts made by the UZ Gent hospital and its staff, the Flemish Employment Service VDAB, the Ghent integration service and the many Belgians who helped him out. Their help was crucial for him to become the person he is now, the "new" Nadir.
The road was not always easy, but his determination paid off. Nadir, who is turning 35 in July, is enjoying life now with his wife and little son in Ghent. He has the ability to put things into perspective after what happened in his life.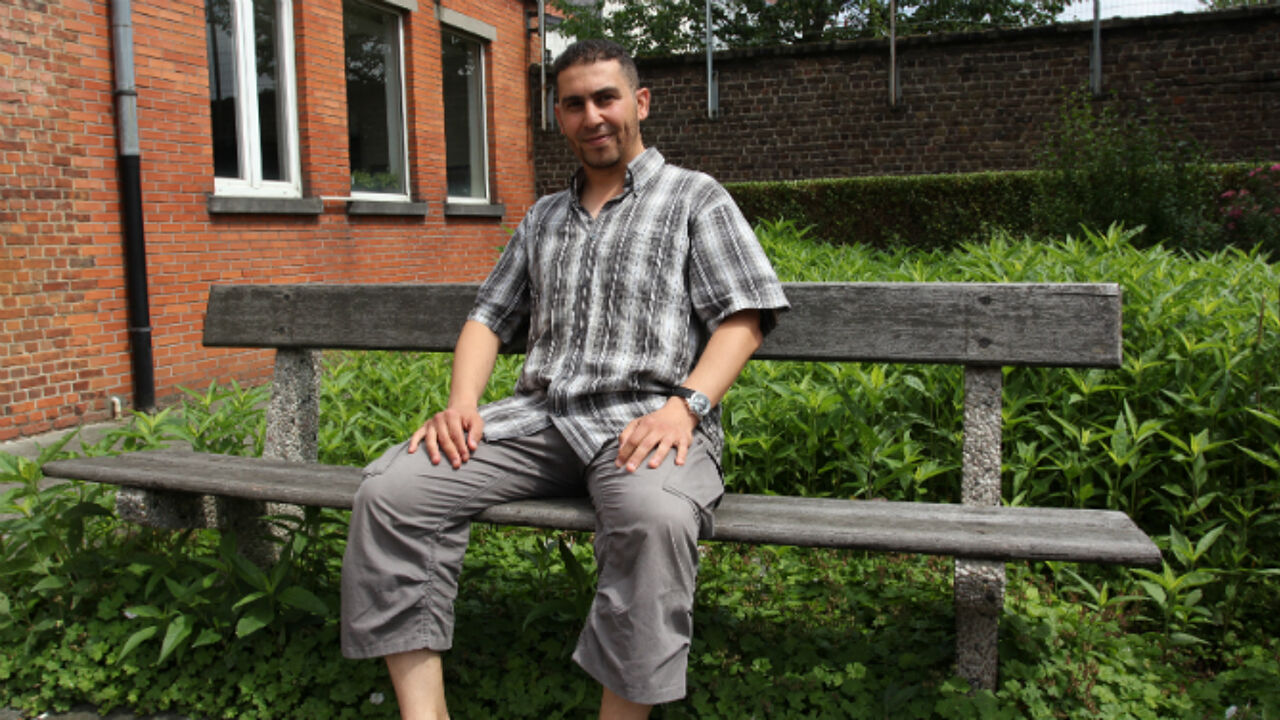 "They told me I would die"
The story begins some 10 years ago. Things are looking bright for Nadir, after obtaining a degree in International Trade and Commerce in Algeria and finding a job in the port of Béjaia, some 200 km from the capital Algiers. However, this is when serious heart problems emerge. "In Algeria, they told me they couldn't do anything for me. They told me I would die."
"You know, I had never really thought of moving to Belgium before that. Algeria is so rich in natural resources such as gas and oil, but I had to come to Belgium to survive."
A second birth in Belgium
Meanwhile, Nadir's father is thinking of ways to help out his son and give him a chance. He sells his car and buys his son a ticket to Belgium and a visa.The aim is to apply for a residence permit for medical reasons.
Nadir has no friends or family here and no Belgian link at all, but takes his chance. He undergoes two open-heart operations and invests in life in Ghent, learning Dutch, following an integration course and searching a job. "I was dead in Algeria, but I had a second birth here. It was the start of a new life."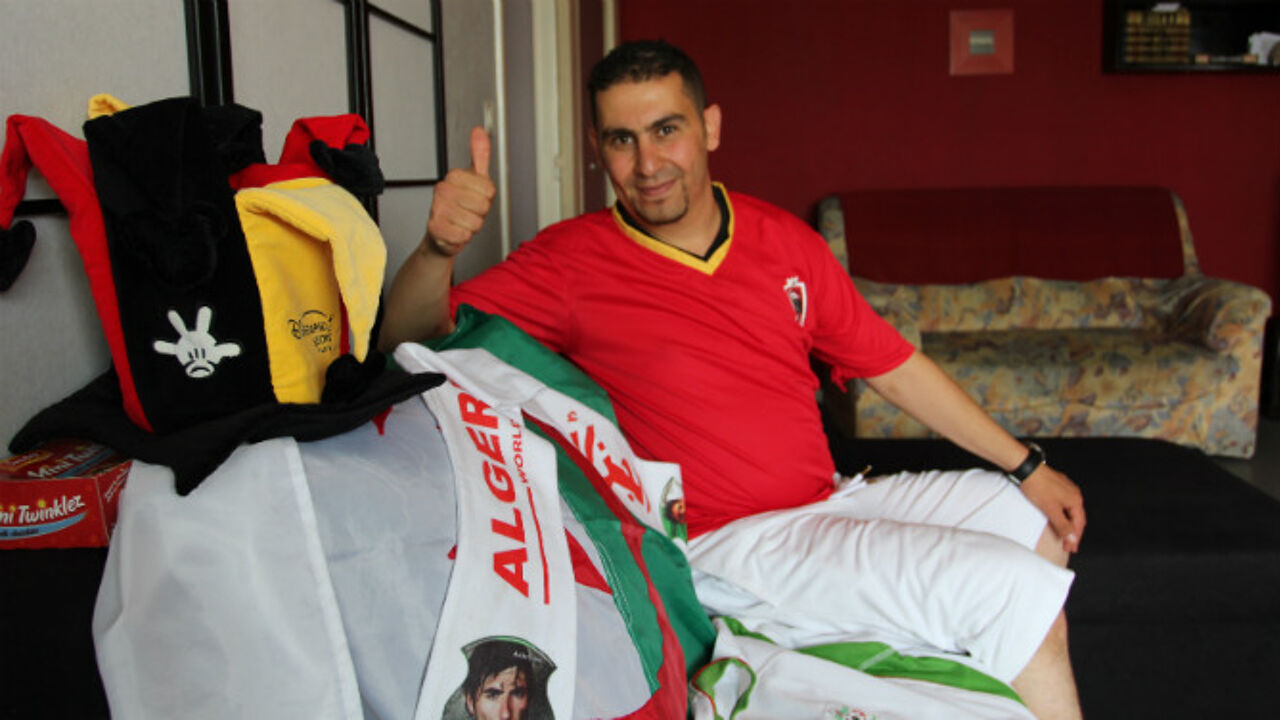 Working with children at school
Nadir is alive and kicking now, but has to avoid jobs that are physically demanding or stressful after undergoing heart surgery, but this is no excuse to roll up his sleeves.
He first accepts a job as a volunteer, and next gets a contract at a school near Ghent's Dampoort station, Trappenhuis. "I am now working at the school, taking care of school children who have to stay after school hours. I like it very much. What would I do in a café or pub all day? You won't find a job there! If they ask my son at school "What does your father do?", I don't want him to answer I live from the social benefits of the OCMW."
While the Belgians gave him a lot, he wants to give something to the Belgians. He is helping out his neighbours with the groceries and small tasks.
"Dutch is not difficult"
Dutch first sounded "like Chinese" to him, "but the language is actually not so complicated if you are prepared to invest some time in your studies." You always have to stay positive, Nadir explains. "If you want to stay in a country, you should at least learn the language. You shouldn't think "One day I'll be gone again", and use this as an excuse not to learn the language. I know people who have been here for 20 or 25 years and don't know Dutch. That's a real shame."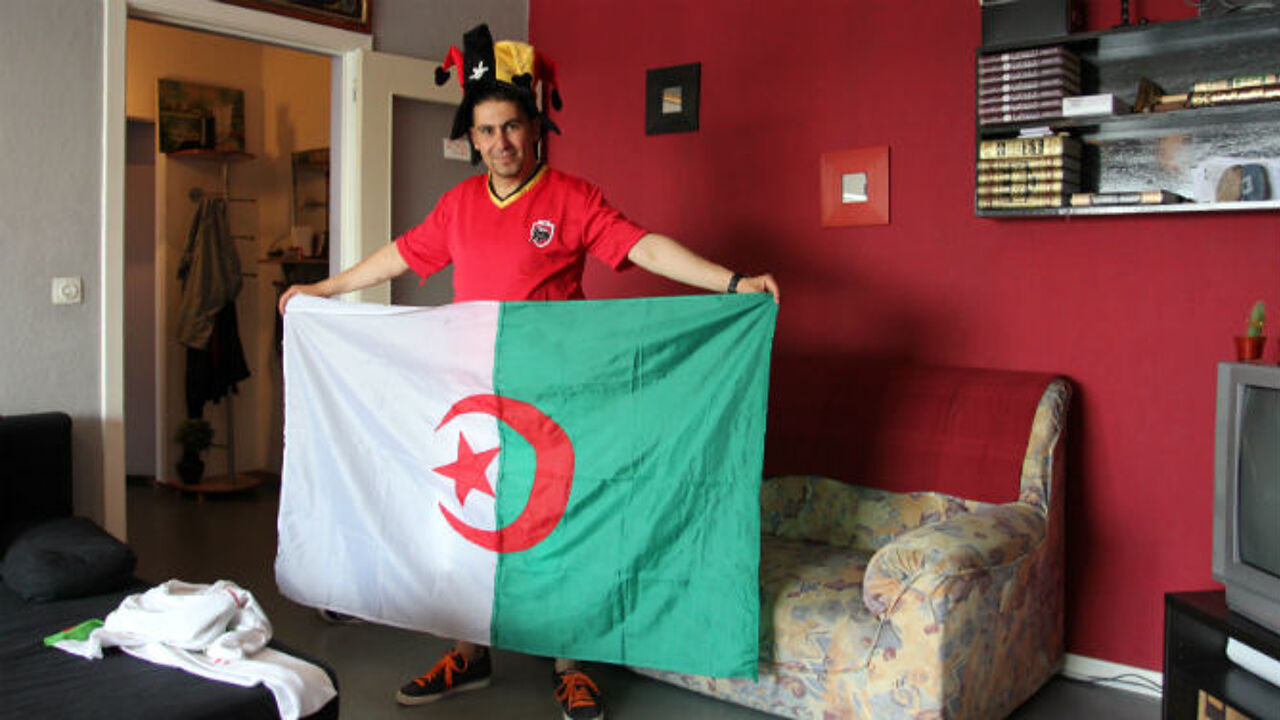 Tough choice
Talking about football, Nadir points out that "this is the first and only sport in Algeria." It's the national sport, and some people really go crazy for it. Some sell their shoes or their coat, or cell phone, to be able to assist a game."
Belgium-Algeria will be difficult for him to make a choice, because his heart is with both countries. However, a Belgian defeat against Algeria doesn't have to be a major problem.
"There are two more games to go in the first round. For Algeria, the goal was reaching the World Cup. This has been achieved. For Belgium, it's a different story. I think you have the potential of reaching the quarters or even the semi-finals."
Belgium taking the trophy home would be perfect, because if Algeria sees off Belgium in its opening game, the Algerians can say they beat the world champions.
Ethical reflections
It's nice to look forward to the game itself, but there is a different side to things. Football is politics in Algeria, and is confronted with the same problem as Brazil: a lot of money goes to football, but at the same time the country's infrastructure in the area of hospitals and schools is not up to modern standards.
If there is one person who can put things into perspective, it's Nadir, considering what he went through. "Once they paid 2 million euros for a new grass pitch from Holland. After 1 year, it was ruined. Can you imagine? (...) Algeria is such a rich country thanks to its oil and natural gas exports, but not all the people's thoughts are rich. You can spend millions on football, but what about hospitals?"
Algerians beat Moroccans
Maghreb emigration is mostly about Moroccan people moving to Belgium, and to a lesser extent people from Tunisia or Algeria. However, the Algerians were the first to move to Belgium, before the Moroccans. They travelled to Belgium to help out the Belgian and allied forces in the Second World War.
Algerian immigration into Belgium is rather moderate nowadays. Figures about Algerians signing up to take the official integration course in Flanders, can roughly be situated between 100 and 200 on a yearly basis, their number dropping slightly over the past years to reach 72 in 2013.