"That's it. Packing my bags and moving to Copacabana"
Belgian football fans staying at a Belgian "campsite village" near Rio de Janeiro, are getting financial compensation. Many had complaints about the infrastructure at their Brazilian campsite. Their stay cost an arm and a leg, but they were disappointed by what they actually got for their money. Showers and toilets were below par, while Wi-Fi connections failed time and again.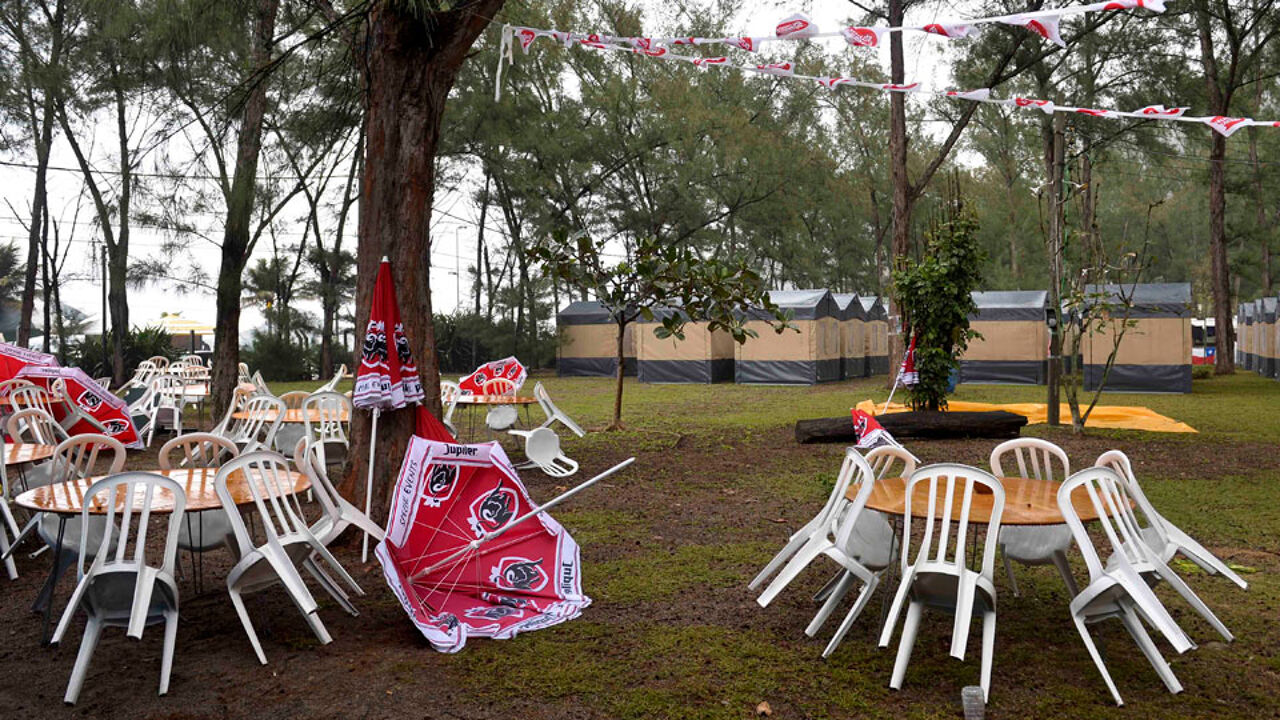 A trailer on the Belgian Football Association's website may have created too high expectations, or maybe the price. Belgian fans willing to travel to Brazil had to accept a price of 160 euros per person per night to stay on a campsite. A "Belgian" site was prepared by Dutch organisers under the name "The Village".
However, it turned out that many things were not up to basic standards. The showers and toilets and the lack of adequate Wi-Fi were among the most frequents complaints. To make matters worse, it's raining cats and dogs in the site near Rio de Janeiro.
The Dutch managers of the site have admitted the shortcomings and addressed the Belgian crowd at the campsite to announce that they will get a compensation of 50 euros per person per night. However, this will not stop certain visitors to pack their bags and move elsewhere. "We are moving to Copacabana, just opposite the big screen. We can stay there for half of the price, 150 euros for two persons per night. Here we are paying some 300 euros", one man told the VRT.