Di Rupo warns against formation "catastrophe"
Talking to the Francophone public broadcaster RTBF, the outgoing Belgian Prime Minister, Elio Di Rupo, has made it clear that everything should be done to avoid a federal coalition with the Flemish nationalists of N-VA. Mr Di Rupo said a continuation of the outgoing coalition is more logical than a new one with the N-VA.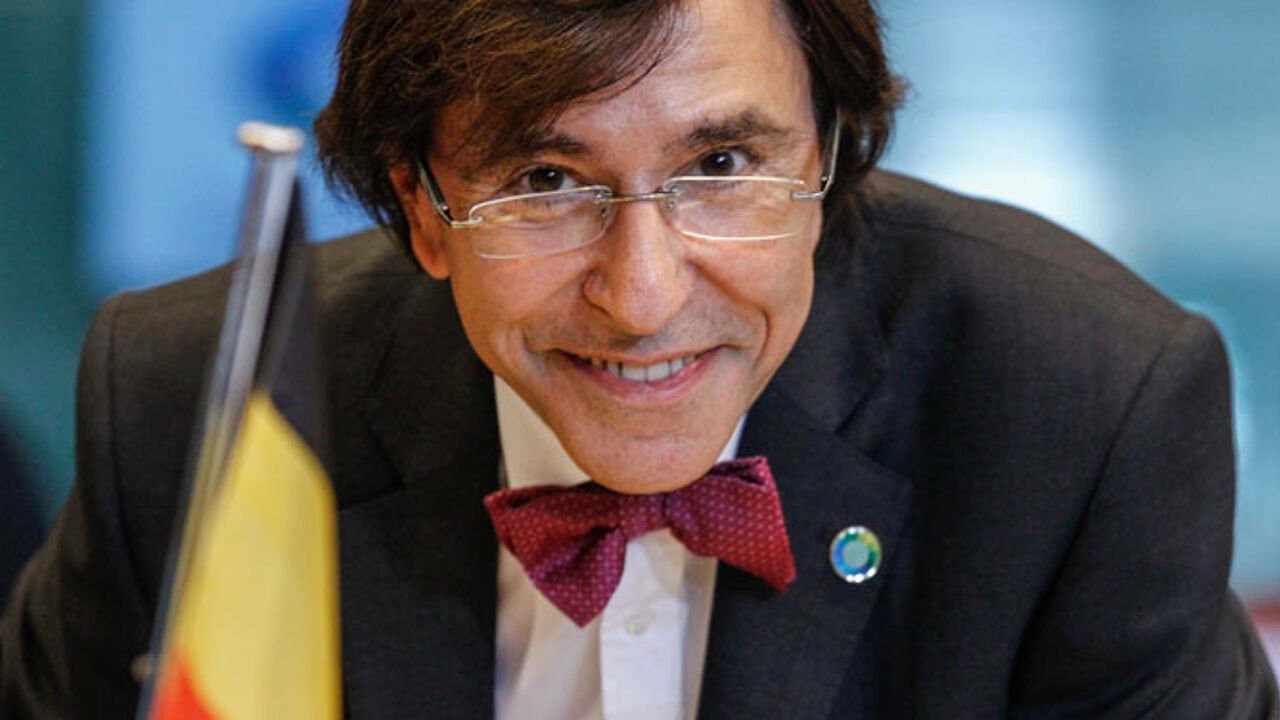 The outgoing ruling coalition included the Flemish and Francophone socialists, liberals and Christian democrats. The N-VA opted for the opposition benches. However, despite the N-VA emerging as the big winners of the 25 May elections, Mr Di Rupo (PS) said that "overall, the previous coalition has gained seats in both Flanders and Wallonia, now enjoying a majority in both sides of the country. In any other country, this would mean that the outgoing coalition would be continued." However, as the N-VA is the biggest player in federal parliament, N-VA leader Bart De Wever was granted the initiative to start the first talks after the elections.
The previous government had no majority on the Flemish side, which was heavily criticised by the N-VA. The water between the Francophone socialists of PS and N-VA is so deep that a coalition government including these two seems impossible.
Elio Di Rupo is watching as N-VA leader Bart De Wever is doing his best as informateur, in an attempt to pave the way for a centre-right liberal government, including the Flemish Christian democrats, the N-VA and the Francophone liberals of MR, together with (possibly) the Francophone Christian democrats of CDH.
In the interview accorded to the RTBF, Mr Di Rupo was warning against this scenario, saying he was "deeply concerned" about the rumours that MR would be willing to join a federal coalition, without the CDH. In that case, the Francophones would not have a majority, which Di Rupo labelled as "a catastrophe".
"I want to sound the alarm. We are already a minority in Belgium - taking into account the number of inhabitants, red - and I want to warn everyone against a Francophone minority in parliament as well."
Mr Di Rupo does not trust the N-VA. "They want Flemish independence. The party has become ultra-liberal and conservative. A separatist party should be kept at bay. We should do the maximum to have a government without the N-VA."
And so it seems that things are getting more complicated. If Bart De Wever's attempt strands, it is not clear if Mr Di Rupo's proposals are realistic. The Flemish liberals have already said they will not join a federal coalition after having been ousted in Flanders, where the N-VA is joining efforts with the Christian democrats.