"One of the best concerts I have ever been to!"
The Belgian singer Stromae gave his first-ever concert in New York, as he is kicking off his conquest of the United States. His first effort proved a big success, as the sell-out crowd of 2,100 in the middle-sized Best Buy Theatre received the Belgian with enthusiasm.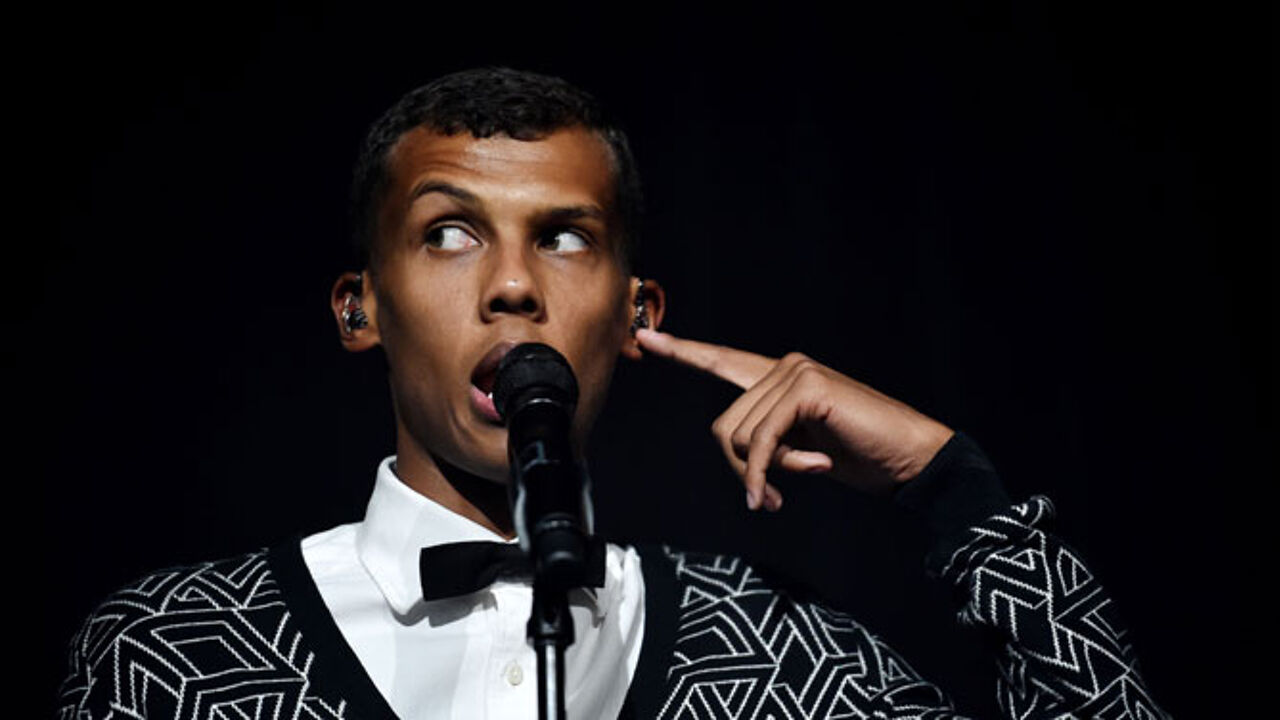 New York was ready to welcome the Belgian artist with Rwandan roots, who conquered Europe over the past couple of years. The Best Buy Theatre was sold out months before the concert took place. However, the Belgians and French had the majority of the seats, the French press agency AFP reports.
Stromae started the concert with "Ta Fête", his present hit single to support the Belgian national football team in Brazil. Stromae, the artist name of Paul Van Haver, had brought four musicians to the stage and mostly played songs from his latest album "Racine Carrée" (Square Root), such as "Batard", "Ave Cesaria" and the hit single "Papaoutai".
He really got the audience going with hit singles from his former album, the big hits "Formidable" and "Alors on danse" which triggered his breakthrough. He ended with an a capella version of "Tous les mêmes".
Stromae, a resident from the land of chips, also had a particular question for the audience on that one: "Who actually decided to translate my country's specialty as "French fries" into American English?" 
Stromae is to return to the United States and Canada from mid-September for 12 concerts on different locations including Philadelphia, Washington, New York, Boston, Toronto, Chicago, San Francisco and Los Angeles.
Dance moves and bold choices
Perez Hilton of the renowned showbizz blog under the same name, was completely into Stromae just after the concert, posting a cascade of superlatives. "I have been to tens of hundreds of concerts, but tonight in NYC Stromae gave me on of the best I have EVER been to!" he wrote. (...) "Amazing band! Phenomenal visual! Props! Costume changes! His showmanship! His humor! His dance moves! The bold choices! Everything!!!! Truly truly one of the best concerts I have ever been to!"