King and queen in Rio on double mission
King Filip, Queen Mathilde and the players and staff of the Belgian national football team have arrived well at their hotel in Rio de Janeiro in southern Brazil. The royal couple will meet Belgian entrepreneurs in Rio and will attend the match of the Red Devils against Russia, in the legendary Maracana Stadium on Sunday. The royal couple has a double mission, combining an economic challenge with a football outing.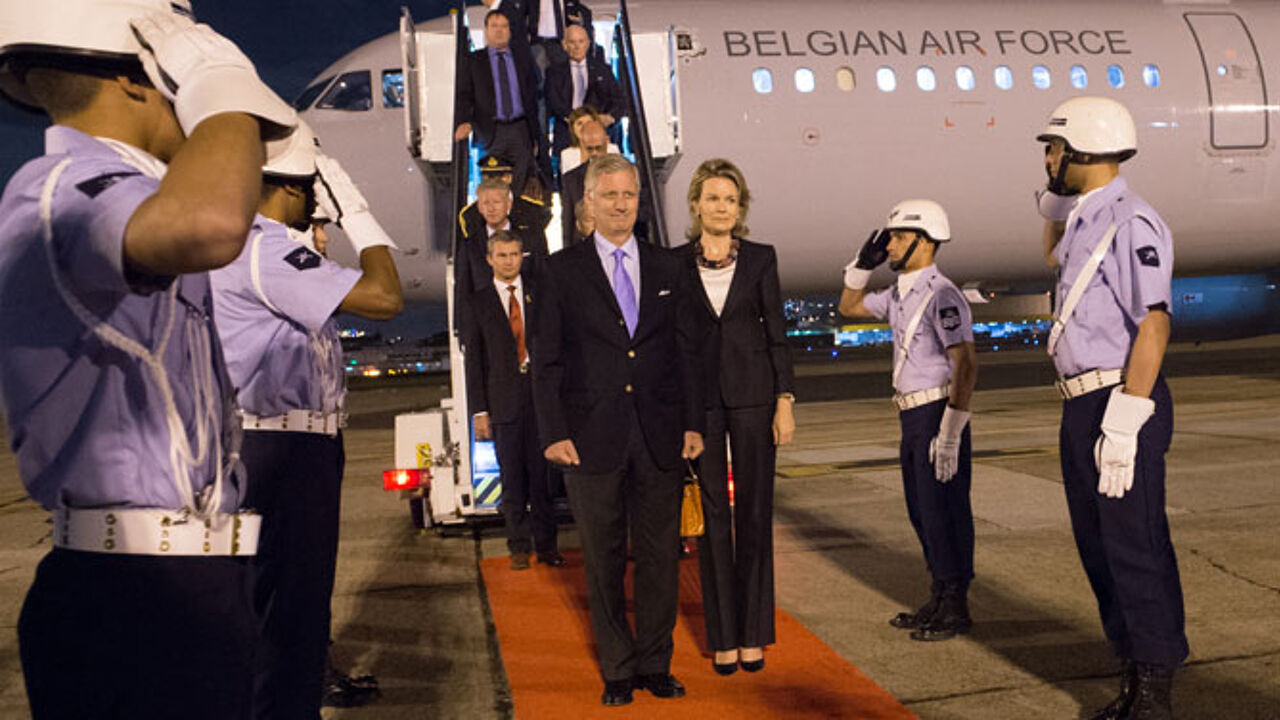 King Filip is to inaugurate the Avenida Reinha Elisabeth in Rio this morning, an avenue named after his great-grandmother.
In the afternoon, he will assist a meeting of Belgian entrepreneurs with the organisers of the 2016 Olympic Games in Rio de Janeiro, together with the outgoing Defence Minister Pieter De Crem and Foreign Minister Didier Reynders and members of the Belgian Football Association.
The entrepreneurs and business leaders are part of the "Sports Technology Club", an initiative launched by the Belgian Olympic Committee BOIC and Agoria, the federation of the Belgian technology industry. 10 Belgian technology companies clinched contracts for the Brazil World Cup, and Agoria points to the "opportunities" lying ahead for Belgian companies two years before the 2016 Olympic Games.
The royal couple will also meet the players in their hotel after the match against Russia. Both delegations are staying in the same hotel in Rio. The Belgian squad members had to wait to enter their hotel last night, as they arrived almost simultaneously with the king and queen who enjoyed priority.