"This group may be able to write history"
The Belgian national football team has finished its preparations for the match against Russia at the Brazil World Cup in Rio de Janeiro. In his final press conference before the match, national team coach Marc Wilmots said that his team "may be able to write football history". In the meantime, Belgian fans are gearing up for the match. Wilmots also included Man.United midfielder Fellaini in his line-up, as half of the Belgian starting 11 is "British".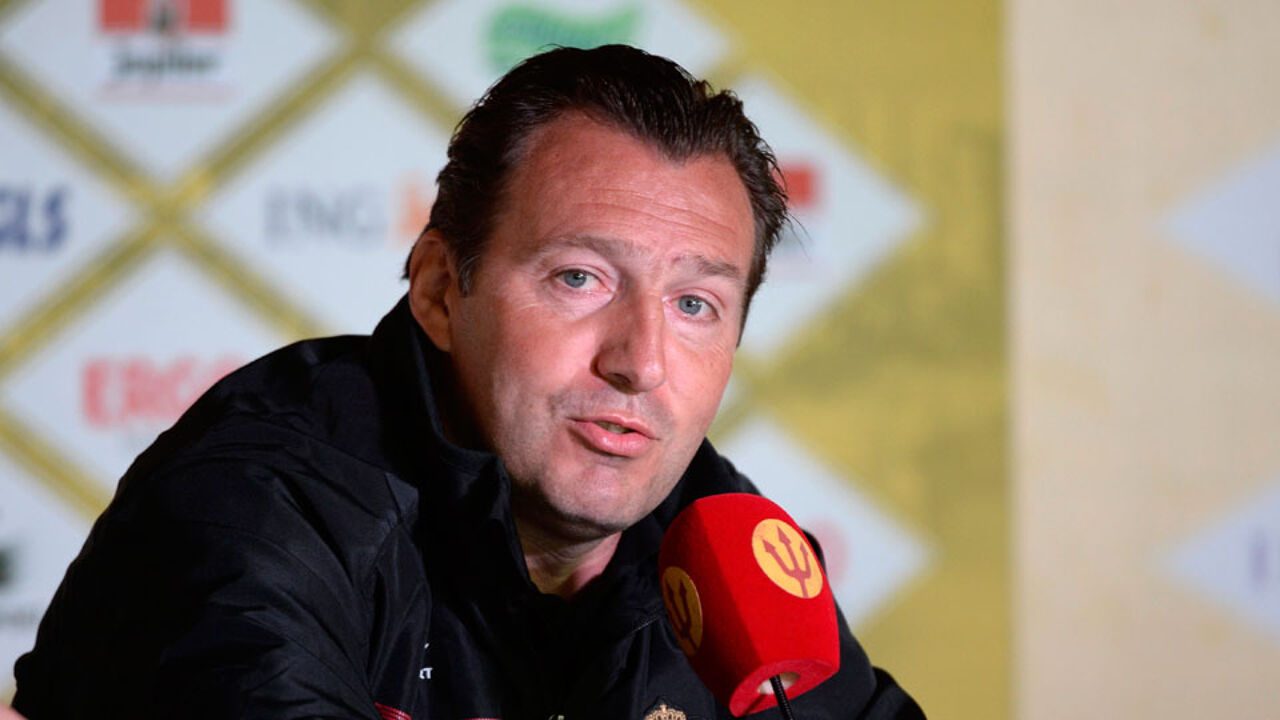 Marc Wilmots addressed the press together with the Belgian captain Vincent Kompany. The international press was a bit disappointed after Belgium's opening match against Algeria - Belgium failed to create chances and disappointed in the first half, before setting things straight late in the match (2-1) - but maybe expectations were too high.
The foreign press is looking forward to Belgium's second match, but Wilmots keeps his calm. "Look at England, Spain and Italy. It can depend on details. Victory and defeat can be close together."
Wilmots said the Belgians can take things more relaxed after the win in the opening match. He hopes Russia will feel the pressure more, after the draw against South-Korea. Russia coach Fabio Capello claimed his men are not feeling any pressure though.
Half of the Belgian line-up is "British"
Marc Wilmots announced his team a couple of hours before the match, which starts at 6pm CET. Left-back Jan Vertonghen, who caused a penalty against Algeria, starts on the bench, while Marouane Fellaini and Dries Mertens, the substitutes who saved Belgium against Algeria with one goal each, are part of the starting 11.
Belgium: Courtois (Chelsea/Atletico Madrid), Alderweireld (Atletico), Van Buyten (Bayern Munich), Kompany (Manchester City), Vermaelen (Arsenal), Witsel (Zenit Saint Petersburg), Fellaini (Manchester United), De Bruyne (Wolfsburg), Mertens (Napoli), Hazard (Chelsea), Lukaku (Chelsea/Everton)