Eden Hazard shows Belgium the way to the second round
Belgium's Red Devils moved into the 2nd round of the Brazil World Cup after beating Russia with a last-gasp effort (1-0) in the legendary Maracana Stadium in Rio de Janeiro. Belgium started well, but lost ground after the break. However, a late revival allowed youngster and "surprise du chef" Divock Origi to fire home the only goal of the match as he cashed in on a brilliant Eden Hazard effort.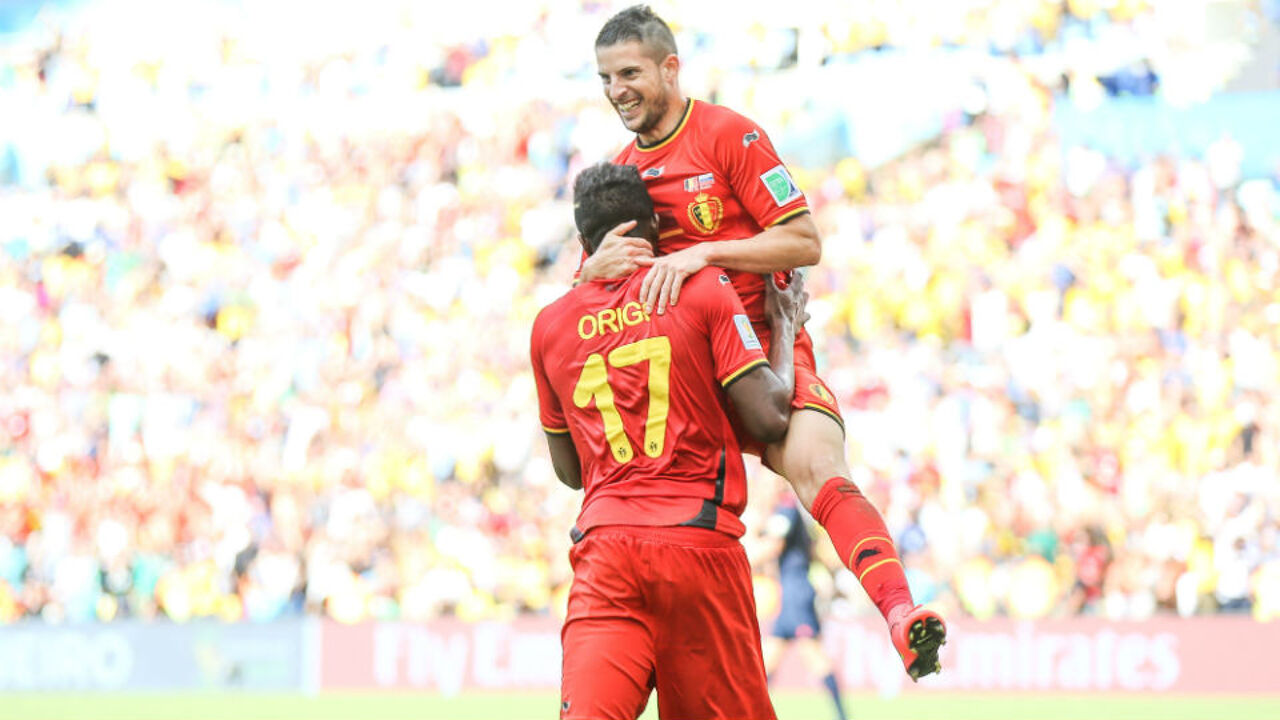 After posting back-to-back victories against Algeria and Russia, Belgium are guaranteed a place in the second round. Belgium's last round-robin match in Group H will be against South-Korea, next Thursday.
The victory against Russia was not an easy one. Belgium took an excellent start and had a couple of good chances via the agile Dries Mertens of Naples (photo below) but the Russians gained ground after the break. Both teams claimed a penalty, but the referee didn't give in.
Everton striker Romelu Lukaku had an unfortunate match, as was the case against Algeria. When national team coach Marc Wilmots decided to call him to the bench, he reacted with frustration, refusing to greet the coach and kicking a plastic water bottle. His substitute, the young Divock Origi of French club Lille, would play a big role in the remaining 35 minutes.
Belgium also played the Russians at the 2002 World Cup in Japan and Korea, taking it 3-2. Wilmots was still a player at that time and made the 3-1 himself. You could see the coach thinking: "I wish I was on the pitch again!" His players missed creativity and looked tired as they clearly didn't move enough. Russia seemed to have the match under control and were reaching out for the victory, although they missed determination in attack.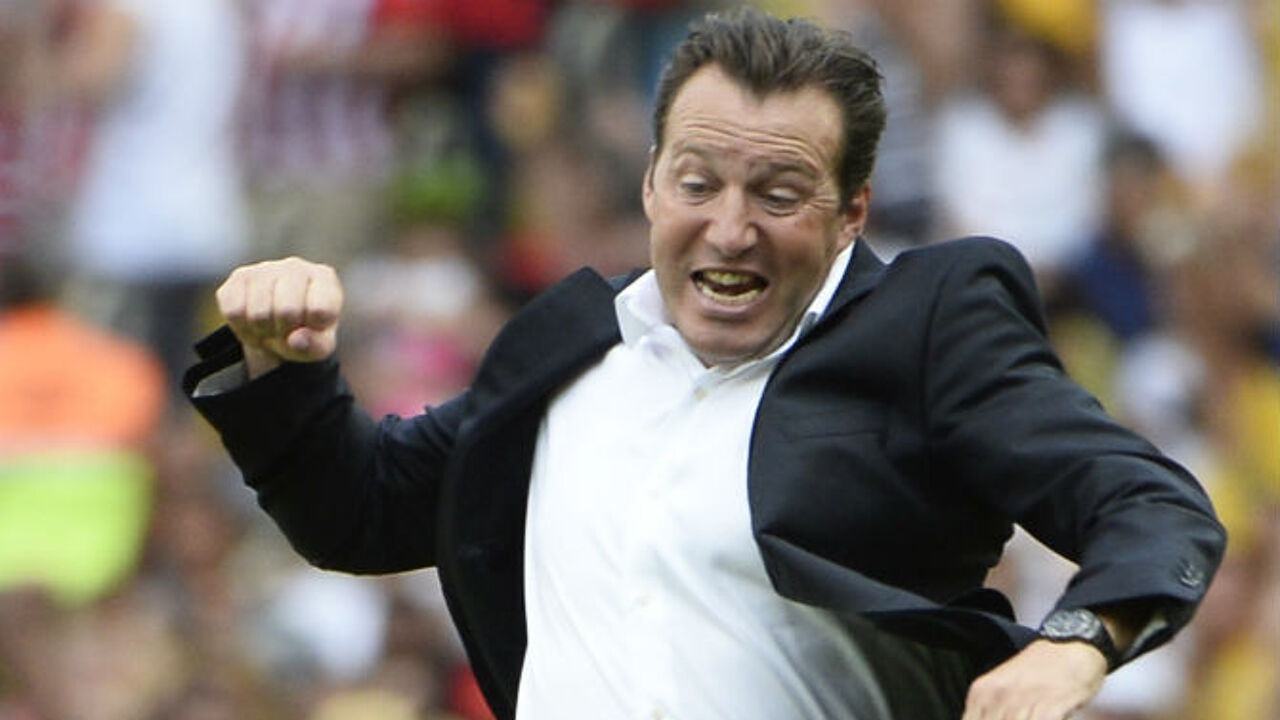 Against the post!
Just at a moment when Russia looked set to score the winning-goal, Belgium had a revival in the final 10 minutes. Everton winger Kevin Mirallas, who replaced Dries Mertens on 75 minutes, first hit the post with a thundering free kick.
Belgium suddenly managed to turn the tables. Chelsea's Eden Hazard (photo) got the ball on the counter-attack, moved swiftly past some defenders and passed on to Origi who decided the match after 88 minutes of play. Mirallas also had an excellent chance on a counter-attack in the final minutes, but his shot lacked power.
Eden Hazard had played a poor match until the final 10 minutes. However, team coach Marc Wilmots (photo left) didn't replace him, as he hoped Hazard would be able to decide the match with a brilliant move. It worked.
Divock Origi, the son of former KRC Genk striker Mike Okoth Origi, scored. Divock Origi was "the surprise of the chef" when the group was announced that would travel to Brazil. Nobody had expected Wilmots to call Origi to the squad, but he did and the youngster proved his worth. The substitutes scored again: Dries Mertens and Maroune Fellaini against Algeria, and now Origi against Russia.
Belgium had 52 percent of ball possession overall, but the victory was not an easy one and Wilmots will have some work to do after the Lukaku incident. Still, the new win allows Belgium to play a relaxed game against South-Korea, in Sao Paulo next Thursday.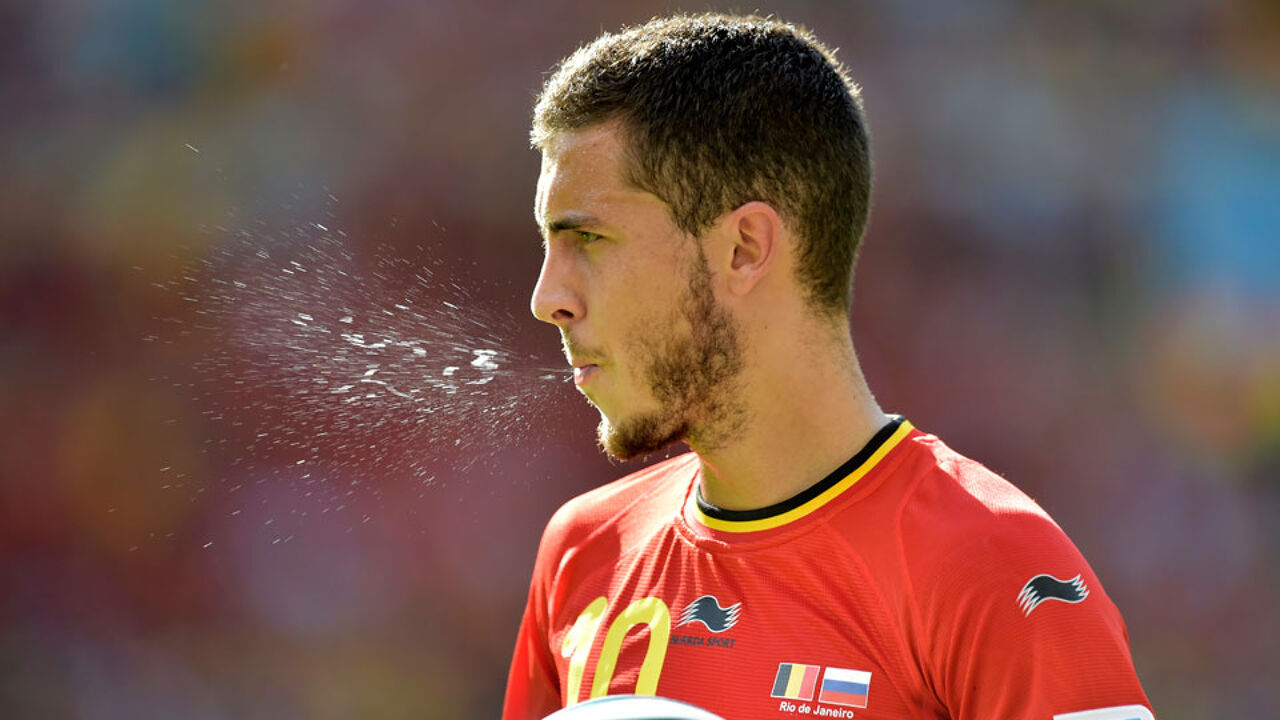 "This will make us stronger as a team"
Match winner Divock Origi told reporters just after the match he didn't realise yet what he just achieved. "Scoring in the Maracana Stadium is very special. I will never forget this. I think this match will also make us stronger as a team."
STANDINGS after 2 matches:
1. Belgium  6 points
2. Algeria  3
3. Russia   1
4. South-Korea 1
To be played: Belgium-Korea and Russia-Algeria. Belgium need 1 point to clinch first place, while Russia have to beat Algeria to avoid an early exit.