"Courtois is going to Chelsea"
In a private conversion recorded by the Francophone public broadcaster RTBF, the Belgian national team coach Marc Wilmots confirms that our national team goalkeeper Thibaut Courtois is to leave Atletico Madrid for Chelsea before the start of the new football season.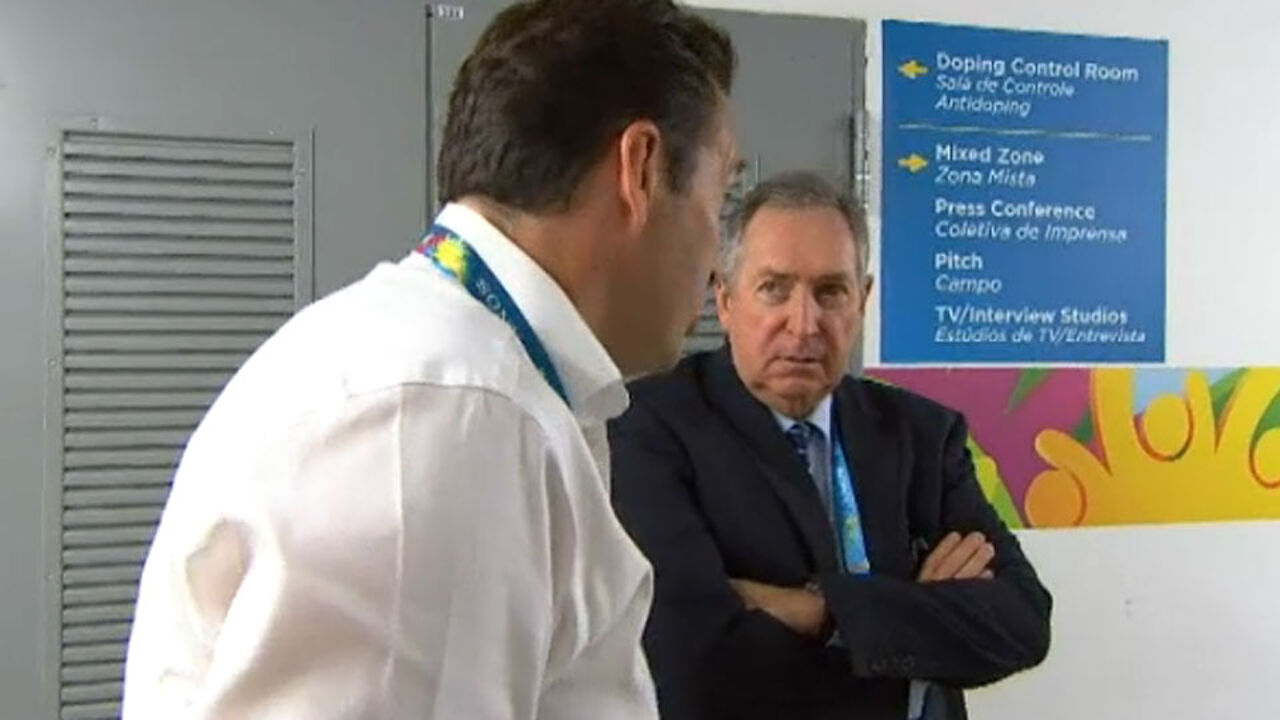 Wilmots was chatting to the former Liverpool Coach Gérard Houllier in a corridor at Rio's Maracana Stadium when he confirmed Courtois' imminent move to Chelsea.
Gérard Houllier opened the conversation by asking Marc Wilmots if he knew anything about Courtois' future. The Belgian team Coach told the Frenchman "Yes, he will be going back to Chelsea". Although a Chelsea player, Thibaut Courtois is currently on loan to Atletico Madrid.
"What about Petr Cech? Are they going to sell him?" Houllier asked. "If they can", Marc Wilmots replied.
Last week, in an interview with the Spanish sports daily Marca the Chelsea Coach José Mourinho said that he would like to see our national team goalie at Stamford Bridge next season. However, has remained tight-lipped about his plans. Above all he wants to be certain of a first team place.