Queen Mathilde apologises after World Cup "mistake"
Belgium's Queen Mathilde has apologised after taking Belgian striker Romelu Lukaku for his young challenger Divock Origi, who scored the winning-goal in Belgium-Russia. The mistake was a bit unfortunate, as Lukaku had just played one of his worst matches, while 19-year-old Lille striker Origi, his replacement, became the Belgian World Cup hero.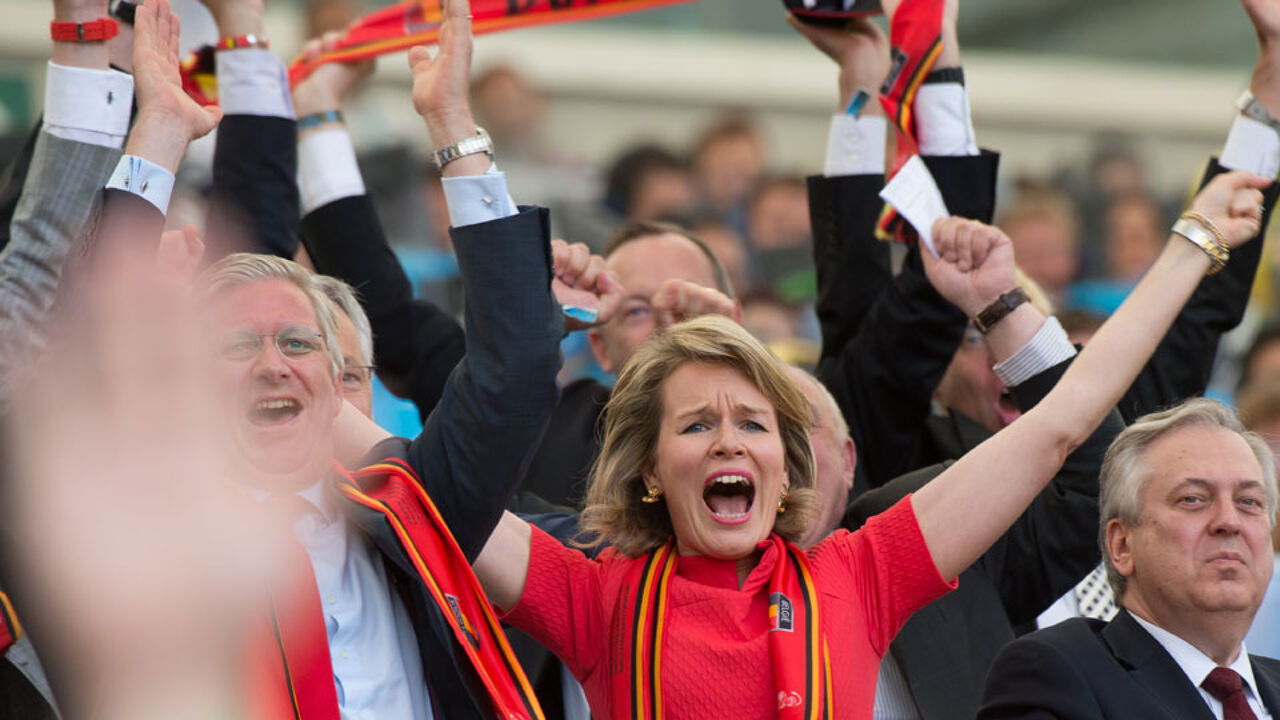 The Belgian king and queen were staying in the same hotel as the Belgian national football team in Rio last weekend. The king and queen had a personal meeting with all the players after the match against Russia, which both had attended (photo on top).
The mistake happened when Mathilde was shaking hands with Everton striker Romelu Lukaku (bottom photo). "Congratulations! And we should thank you for the only goal, right?" she said. Lukaku kept his cool and told the queen that the goalscorer was standing just a bit further. After which the queen added "but you also played a great match!"
On the flight back to Belgium, Mathilde apologised for the mistake when she was talking to journalists. "Lukaku surprised me, as he had his hair cut," the queen was quoted as saying. "I talked to my son Gabriël on the phone and he said "mum, tell me it's not true! You didn't say that, did you?"" However, the queen confessed she did. "I should have taken a better look at my children's Panini album with the players' pictures."