"Give blood before going on holiday"
The Red Cross has called on Flemings to give blood before they leave for their holidays. The Red Cross hopes that this will ensure that there are enough blood stocks to see it through the summer months.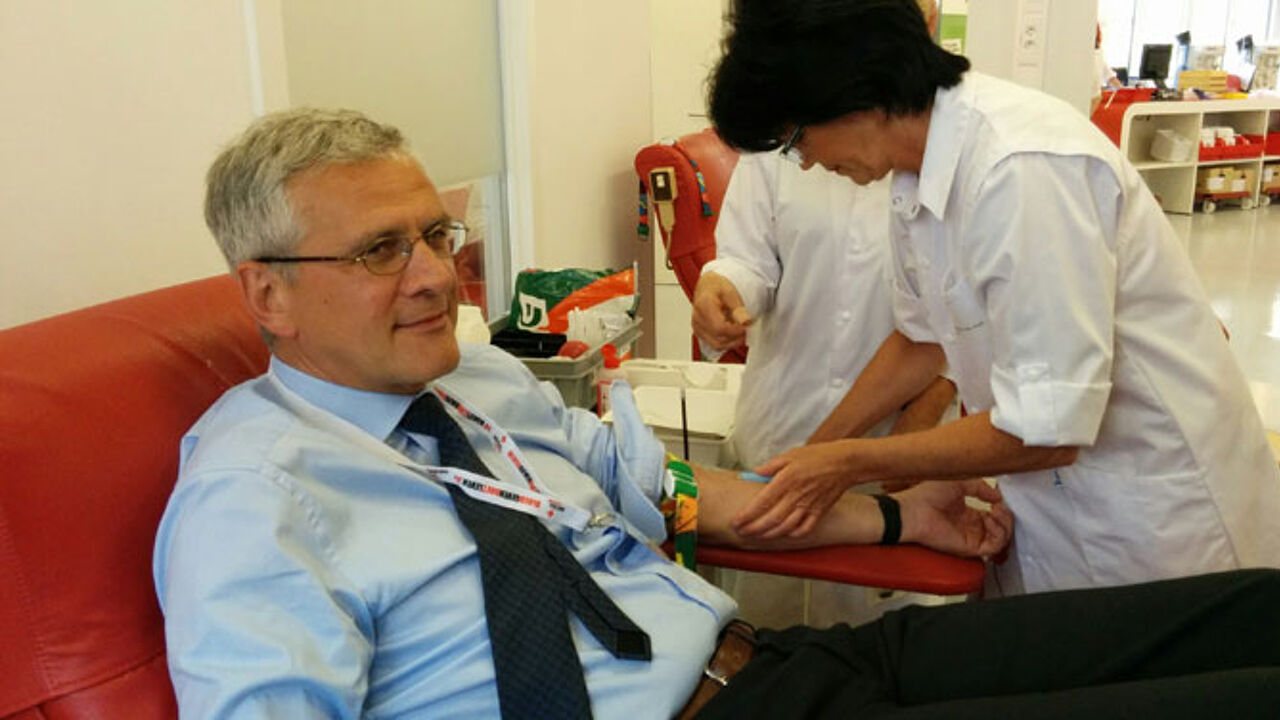 "Supplies of blood for positive blood groups are normal, but supplies of negative group blood are currently low", the Red Cross Flanders says in a press statement issued on Wednesday.
"There are currently fewer people giving blood, which is why we have issued this appeal", Red Cross Flanders' Donor Relations Manager Nele de Vos told journalists.
This is despite an offer currently running, whereby anyone giving blood can win a football shirt signed by our national football team, the Red Devils.
"The timing of the matches isn't helping. If a match is on between 6pm and 8pm the number of people turning up to give blood is lower at our mobile blood collection posts", Ms de Vos said.
Far fewer people have a negative blood group that a positive blood group. "Donors with blood group O- are universal donors; they can give blood to anyone. Taking into account that just 7% of people are O-, but 10% of the blood available in hospitals needs to be O-, you can see how great the challenge is that the Red Cross faces every day", Ms de Vos added.
The Red Cross is keen to stress that not only those with negative blood groups are welcome to donate as "blood from all groups is needed every day".