King relieves De Wever of duties
After exactly a month the leader of the Flemish nationalist party Bart De Wever has been relieved of his duties as federal "informateur". King Filip has relieved the "informateur" of his duties at Mr De Wever's request. The King will start a round of consultative talks with political leaders on Wednesday afternoon.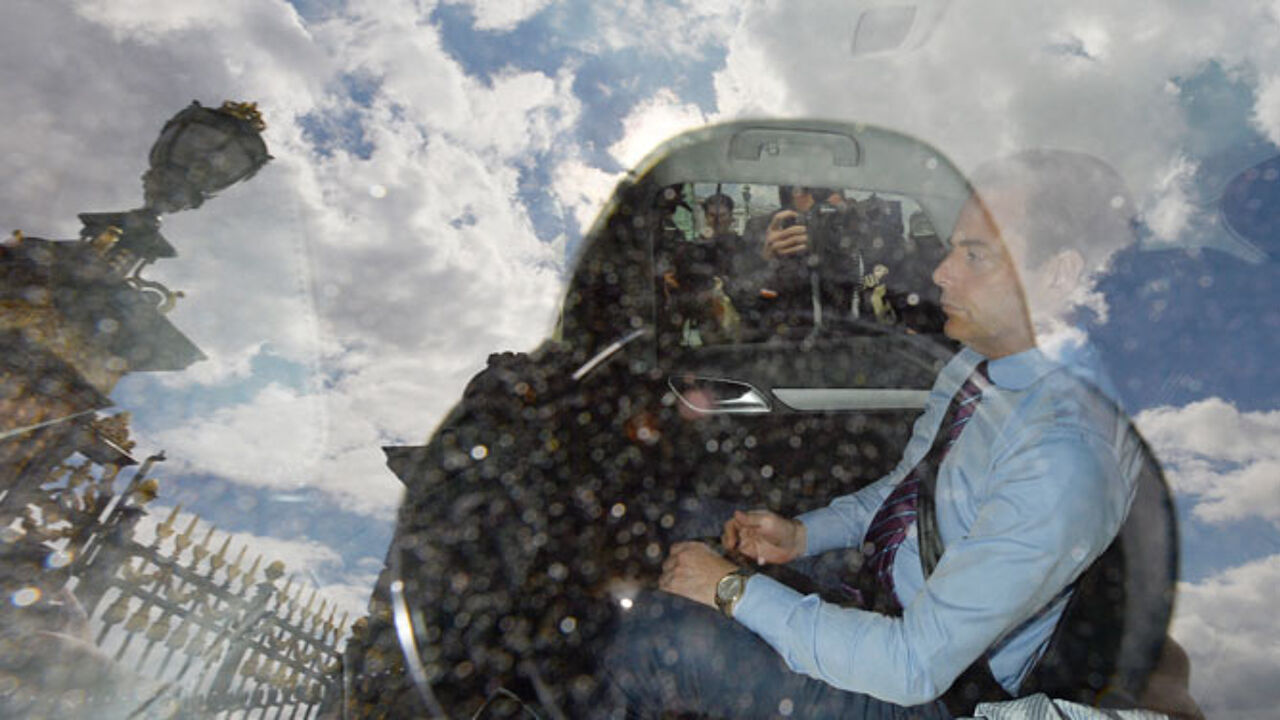 "Informateur De Wever handed in his final report and has been relieved of his duties at his own request. King will start consultative talks this afternoon", the Palace wrote on Twitter.
Mr De Wever arrived at the Royal Palace just after twenty to twelve. The Flemish nationalist leader's attempts to make headway towards a centre-right federal coalition met with a loud and clear "no" from the Francophone Christian democrats.
Mr De Wever will read a statement about his mission at 3pm on Wednesday. However, the nationalist leader won't be giving any interviews.
According to the VRT's political editor Johny Vansevenant it is not likely that the King will appoint a new "Informateur" straight away.
"A cooling off period is likely as the Francophone socialists have upset the Francophone liberals with harsh criticism. The Francophone liberals are also angry at being excluded from the Walloon and Brussels governments.
The chance that it will be some time yet before Belgium has a new Federal Government has increased.