10-men Belgium set up clash with United States
Belgium's Red Devils beat South Korea, taking their 3rd win in 3 games at the World Cup. The Belgians win Group H ahead of Algeria and will meet the United States next. The Koreans made the Belgians work hard for their money in Sao Paulo, but Belgium took it thanks to a late goal, again, despite a dramatic moment just before the break.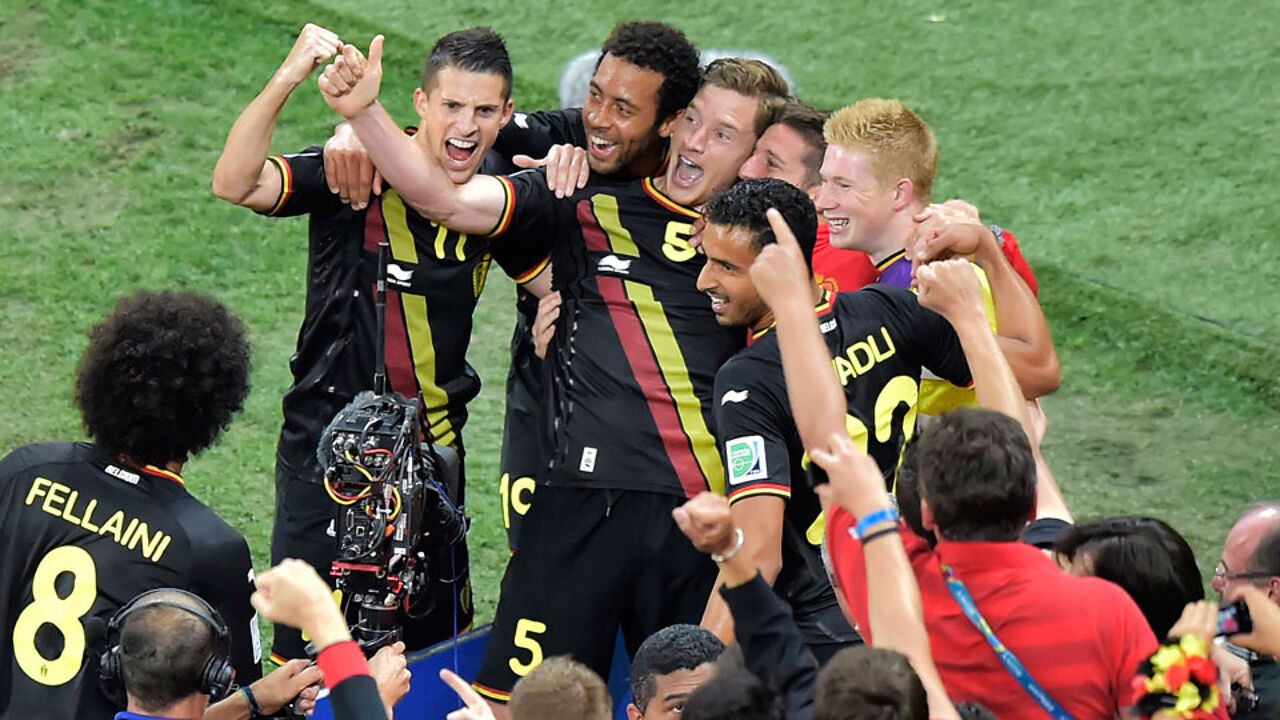 It was a strange match against South Korea. Belgium had started as the hot favourites to win it, after picking up the maximum of 6 points from their first 2 games, but were confronted with stiff Korean opposition.
Belgium's team coach Marc Wilmots had made various changes to the starting 11. Captain Vincent Kompany was nursing a groin injury, while right back Toby Alderweireld was left on the bench because of a yellow card in his previous match. He was replaced by Anderlecht's Anthony Vanden Borre, one of the few players in the squad playing in the Belgian league.
Other newcomers in the "new" line-up included Steven Defour and Moussa Dembele in midfield, while Manchester United winger Adnan Januzaj was given a chance. Eden Hazard was given some rest ahead of the next game. South Korea started with two strikers, including the tall Kim Shin-Wook.
Korea make the Belgians work hard for their money
The Koreans were determined to play a good match and made the Belgian work hard for their money. Both teams had their chances - the best before the break was maybe for Dries Mertens, but his shot sailed over an open goal mouth. Midfielder Defour was sent off just before the break, after a foul on Kim (photo).
Things didn't change much after the break. Korea played well and had a ball hitting the bar. Belgian goalkeeper Thibaut Courtois, who is poised to return to Chelsea after a spell at Atletico Madrid, played a strong match and denied the Koreans a goal. The world-class goalkeeper could be decisive in the games to come.
On the counter-attack, it was substitute Divock Origi who shot on goal. Left-back Jan Vertonghen, the Belgian "man of the match" (or was it Courtois?) fired home the rebound for the Belgians, who made the difference in the final stages of the match - again.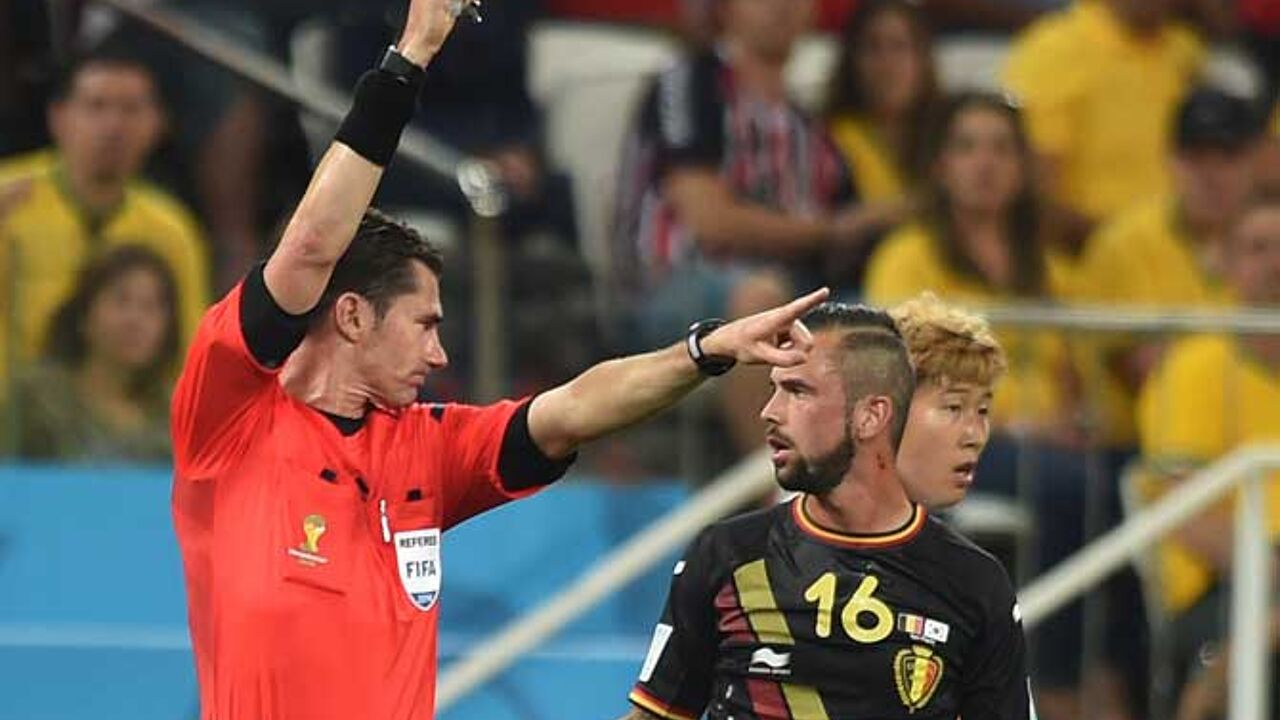 AFP
It's Belgium-USA!
Belgium end their Group H with an unprecedented 3 wins and 9 points at a World Cup first round and will now meet the United States, next Tuesday at 10pm CET in Salvador. The other team to advance in Group H was Algeria, after drawing against Russia. Algeria bump into Germany next Monday in Porto Alegre. 
Belgium scored their 4 goals at this World Cup so far all after 70 minutes of play.
Conclusions?
Belgium grab first place in their group, thus avoiding a clash with Germany. Chances were slim that they would lose first place, but it was not completely impossible: Belgium should have lost against the Koreans, while Algeria should have beaten Russia. Halfway the second half, with both ties still held to a draw, this option was not so far away. Belgium haven't been able to beat Germany since 1954.
Belgium have a good record against the Americans, beating "Team USA" 2-4 in a friendly in May last year. Belgium and the U.S. played 4 friendly matches in the past 2 decades, with Belgium winning each time. However, at the 1930 World Cup, Team USA got the better of Belgium, taking it 3-0 in Montevideo.
While Belgium failed to impress and to dominate their opponents so far, they won yet again. The squad is emerging as a team that's hard to manoeuvre. Belgium didn't concede a field goal so far in the tournament (the only goal they had to swallow was a penalty against Algeria) and can count on a world-class goalkeeper. In attack, a touch of genius can be enough to decide the match.