Red Devils of the world unite!
The South Korean Embassy has installed a giant television screen at the Drie Linden Stadium in Watermaal-Bosvoorde to allow fans to enjoy South Korea's World Cup match again Belgium that kicks off this evening at 10pm. In addition to being able to enjoy the match, visitors to the Drie Linden Stadium will also be able to take part in a number of cultural activities that have been laid on by the embassy and the Korean Cultural Centre in Brussels.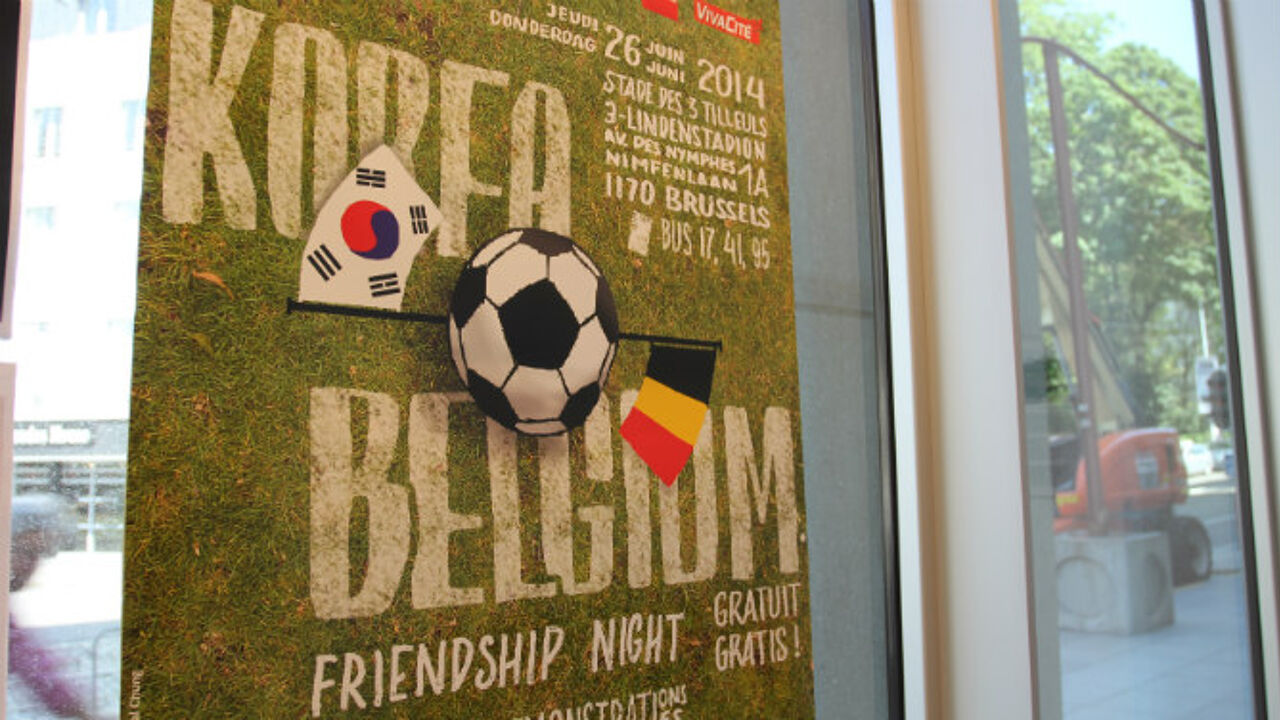 In Korea the fans and players of the national football team are also called Red Devils.
This evening is Belgium's last group stage game and the South Korean Embassy has seized the opportunity to organise an event aimed at bringing together South Korean expats and their Belgian hosts.
The Embassy joined forces with the municipal authorities in Watermaal-Bosvoorde to bring the two groups of Red Devil's fans together in a stadium usually used for rugby.
From 8pm, two hours before kick-off, visitors will be able to enjoy a host of sports and cultural activities such as samul nori, taekwondo and K-pop dance.