"Same (good) feeling as last year!"
Belgium's Kirsten Flipkens was the only Belgian to advance to the third round in Wimbledon's singles tournament, seeing off Spain's Lourdes Dominguez Lino in straight sets. Flipkens was a semi-finalist at the All England Club last year. The question on everybody's lips is "can she repeat this feat?" It's on open question, although she took a good start. "I have the same feeling as last year", she told reporters after a confidence-boosting match.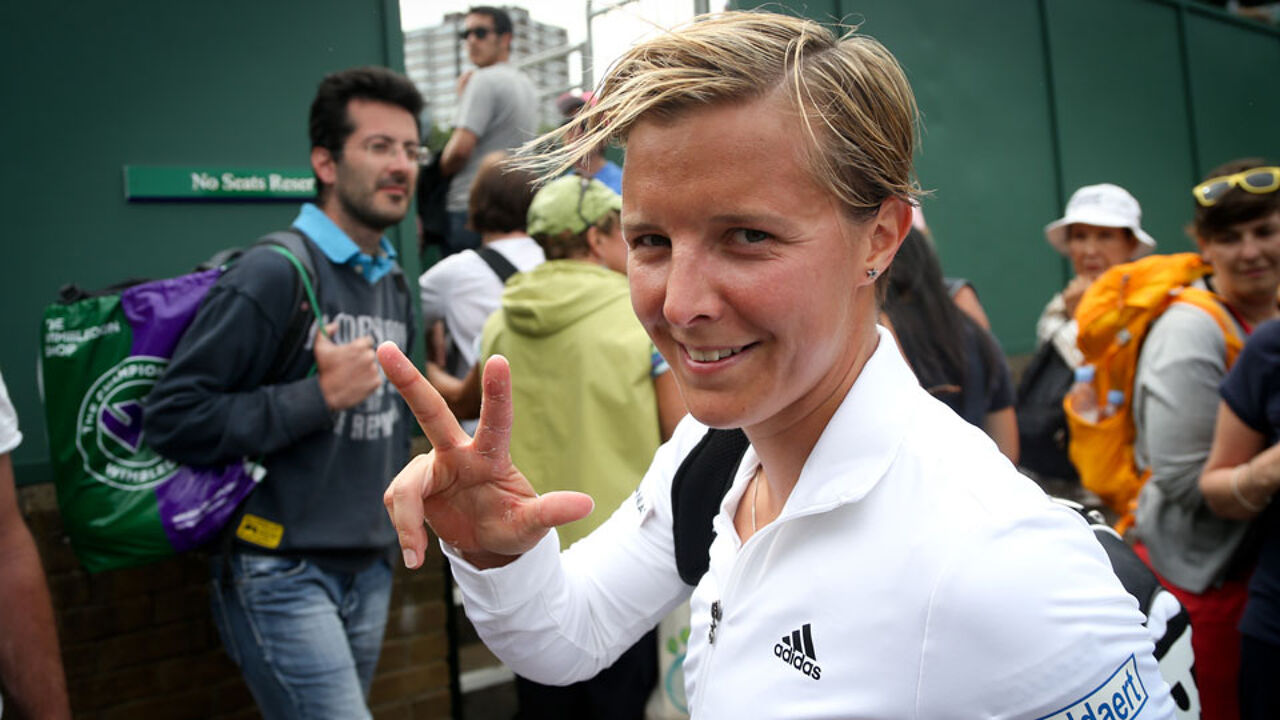 Kirsten Flipkens is one of those players that play better on grass. "I know how to play on grass and I love the game. My net approaches are fine and my serve pays off. If there would be a specific world ranking only taking into account results on grass, I guess I would be high up", she told Het Laatste Nieuws.
Flipkens had a slow start in the tournament, but seems to be finding her pace. "I felt better than Tuesday, and I hope to become better throughout the event", she said. Flipkens didn't waste much time and sent Dominquez packing 6-2, 6-1 on Thursday.
The next test will learn us much more, as Flipkens now meets Germany's Angelique Kerber, the 9th seed on the London grass. "She's a tough opponent and left-handed. But I have nothing to lose."