Willem Joris is "Mr Gay Flanders" 2014
At an event organised in AMUZ hall in Antwerp on Saturday, the 28-year old postgraduate student Willem Joris from Leuven has been chosen as this year's Mr Gay Flanders. The jury that included the Mayor of Antwerp Bart De Wever (Flemish nationalist), the comedian Urbanus, the actress and television presenter Andrea Croonenberghs and the singer Wendy Van Wanten judged the candidates on their looks as well as their personality. Votes from the jury made up 50% of the total, while votes from members of the general public were good for the other 50%.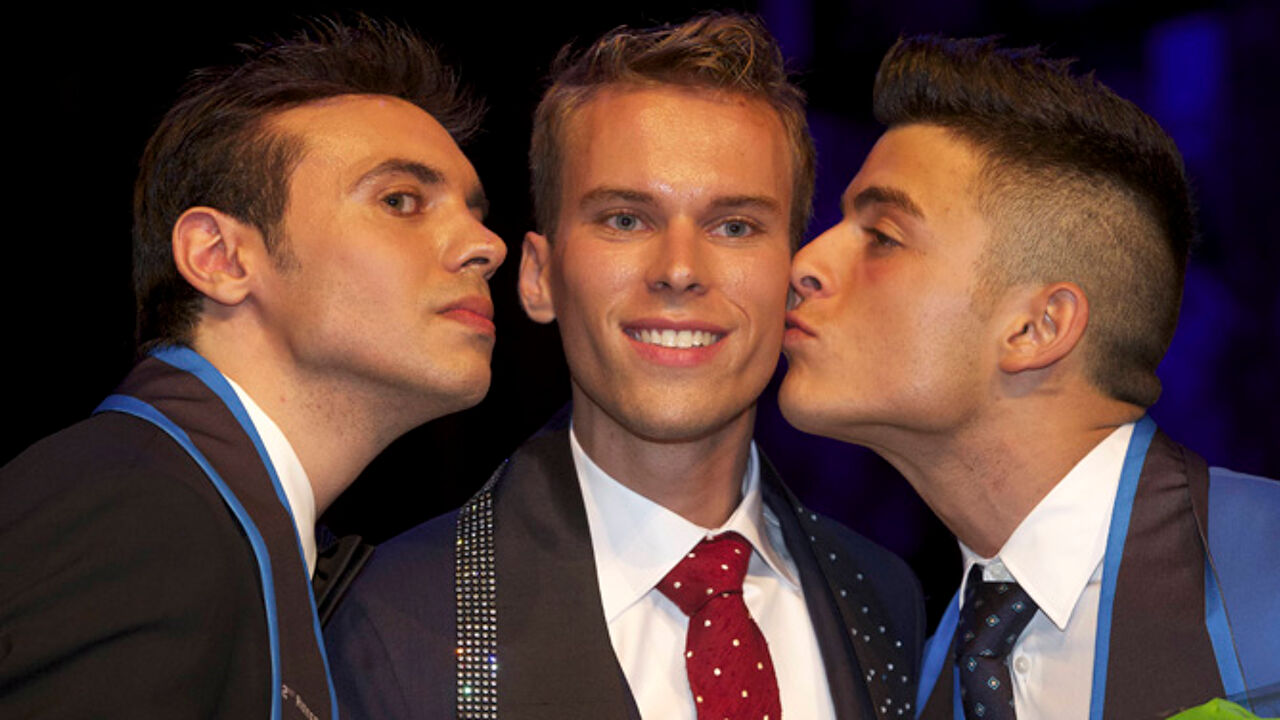 The organisers of Mr Gay Flanders Bram Bierkens and Ivan Denis founded the competition last year "because there are already so many beauty and other completions in Flanders for all kinds of groups except for gay men."
Last year's winner was the 34-year old insurance broker Tom Goris.
While the jury was asked to judge the contestants on their looks, their personality also weighs heavily towards their final score. One of the tasks they were asked to fulfil was to fill in a questionnaire devised by the LGBT organisation Cavaria. The contestants were also asked to design a t-shirt featuring a personal message and to make a work of art.
For the past few months, members of the public have been able to cast their votes for the 12 finalists online.
Willem Joris will spend the next year as an ambassador and spokesman for the LGBT community and for the not-for-profit organisation "Help Mij" (help me) that tries to break taboos around depression. He will also represent Flanders at the Mr Gay Europe and Mr Gay World competitions.