Rail services at a standstill
Rail services across the country are largely at a standstill this morning after the socialist trade union called strike action. Only 45 often local services are believed to be running. Brussels is cut off from the rest of the country as far as rail traffic is concerned.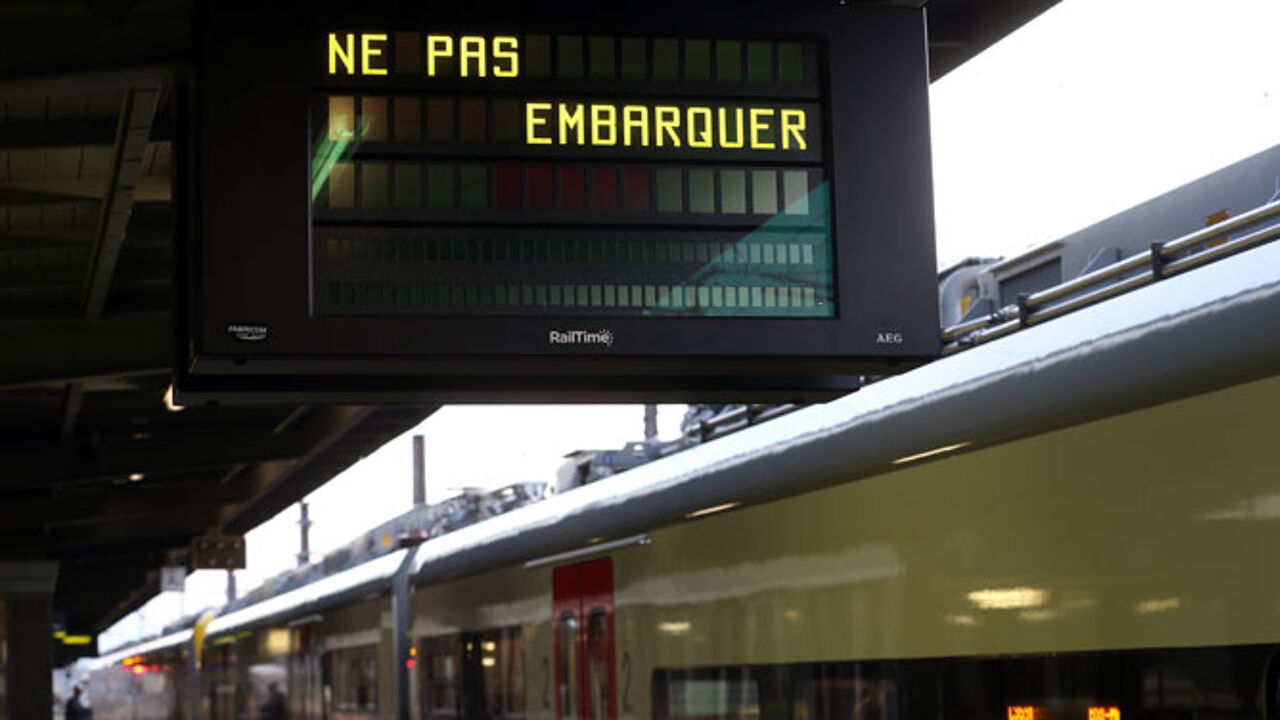 Nicolas Maeterlinck
The rail strike started at 10pm last night and will continue until 10pm on Monday.
There are no rail services in the capital. Antwerp is badly hit too. A few local services are up and running, e.g. between Ghent and Leuven and Lier and Herentals.
Rail insiders say that no services are possible in most parts of the country after striking railwaymen closed down signal boxes.
International services too are hit by the strike. The Thalys is not expected to run for most of the day and the Eurostar to London is affected too. Many international travellers are stranded as are Belgians who worked the night shift.
It is unlikely that the situation will improve in the course of the day. A new shift will set to work this afternoon but if even fewer workers turn up rail services could grind to a complete halt.
The union called the strike to protest against staff shortages that are leading to excessive overtime and are making it impossible for staff to go on holiday.