50 euros for Belgian flag on your house?
Belgium is in the grip of World Cup mania as the national eleven gears up to meet the USA on Tuesday night in their first match of the knock-out phase of this cup. Despite clear autonomist, if not separatist tendencies in northern Belgium, many Flemings are celebrating the success of the Belgian national squad with gusto. They dress up in the red Belgian strip, don wigs in the national colours and adorn their homes with Belgian tricolour flags. Several dailies on Tuesday issue a timely warning that such behaviour can cost you an arm and a leg.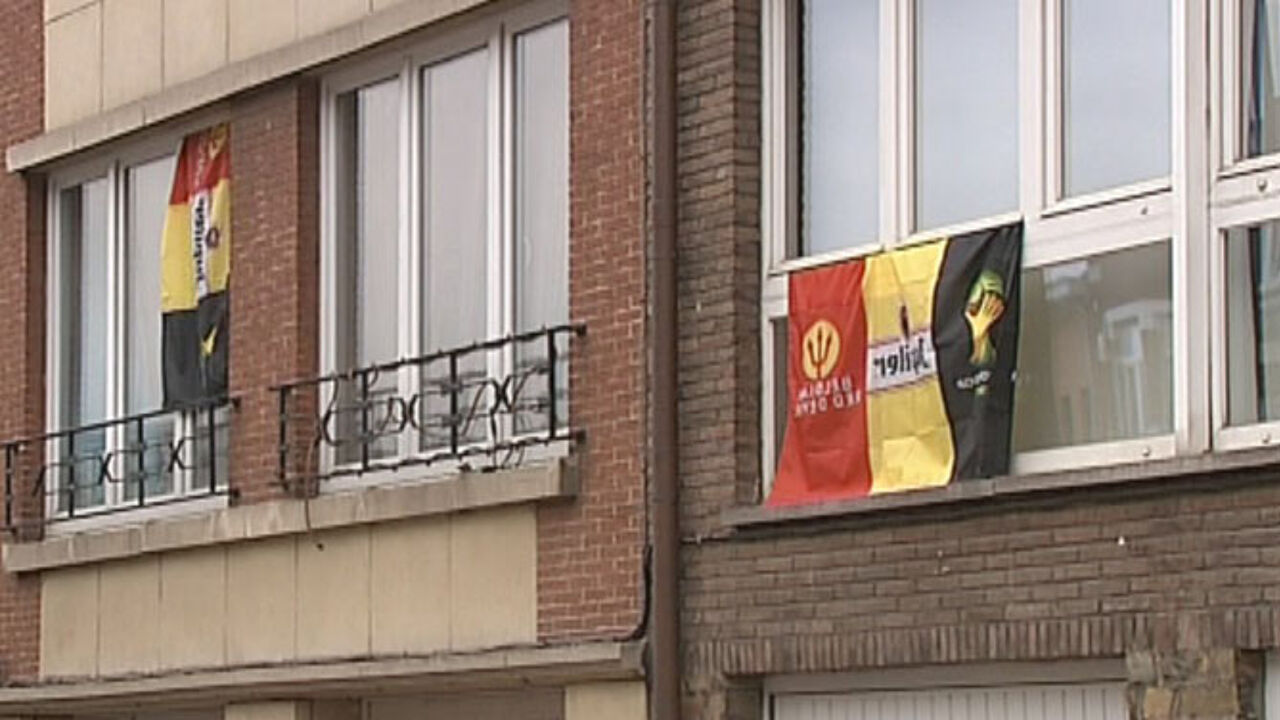 The flags are often a marketing tool and routinely display brand names like the beer brand Jupiler or the Francophone daily La DH. In Het Nieuwsblad Michel Maus, a professor of tax law, warns that some municipalities levy municipal taxes on advertising and displaying such a flag on the front or your house could easily cost you 50 euros.
Prof Maus: "As a rule exceptions are not made for soccer matches. The municipalities should insist on payment. Otherwise they are setting a precedent."
Municipalities affected include Aalst, De Haan, Hasselt.
Het Laatste Nieuws reports that a Flemish nationalist councillor in Aarschot has asked the local council if flags displaying the beer brand name can be lawfully displayed in his home town.
Jos Bruyninckx: "These flags with advertising for a Walloon brand of beer conflict with our advertising rules. Our regulations stipulate that if you advertise a product that you do not sell, you are bound to pay 50 euros to municipal coffers."