Belgium beat USA to reach quarter-finals
Belgium are through to the quarter-finals of the 2014 World Cup after beating the USA 2 – 1 in an exciting match that needed extra time to see any goals on the scoreboard. Belgian talent and experience saw off an adversary that repeatedly went on the attack. Belgium's goals came from De Bruyne and Lukaku.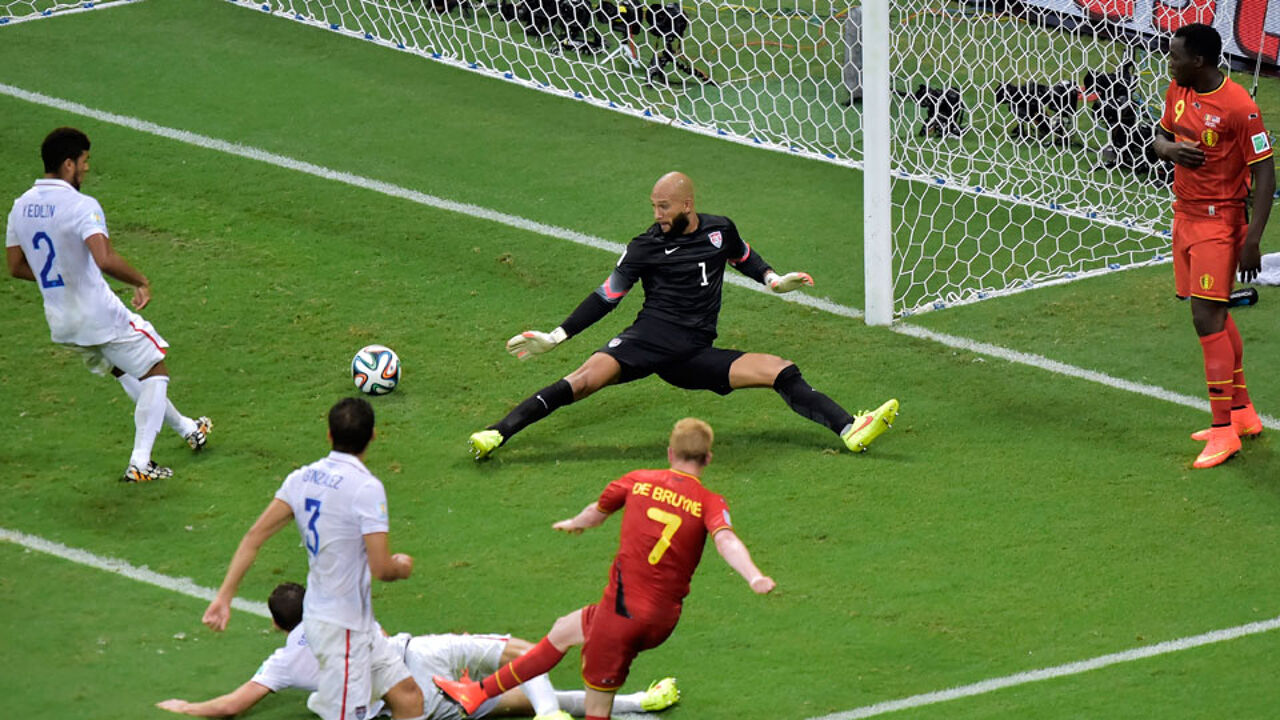 Team USA gave Belgium a run for their money in Salvador on Tuesday afternoon repeatedly going on the attack and threatening. The underdogs had made a clear choice to give their all, but by going on the offensive time and time again, they repeatedly left their back open. Favourites Belgium got off to a flying start too with the best chance of the first half coming from Origi after only 40 seconds.
The Golden Generation of Belgian soccer including a Kompany, who had been uncertain due to a troublesome groin injury, set a great pace and displayed their creativity, but the USA too soon settled down after their early slip up. Despite a goalless 90 minutes this was a game that even American spectators could find entertaining.
Belgium goalie Courtois saved Dempsey's early attempt to score. Twenty minutes into the game there was a brilliant chance for Vertonghen, but he put it wide. Belgium had been expected to put the USA under pressure. Initially this did not happen, but Belgium did create chances from its counter attacks. The USA suffered an early set-back: Yedlin was substituted into the game to replace USA's Johnson suffering from a hamstring injury.
De Bruyne, Vertonghen and especially Origi shone as did Courtois in goal. Mertens' and Fellaini's play was flat and Eden Hazard made little impact.
The USA ensured this was no night off for defender Vertonghen. At times the USA committed large numbers of players to their attacks with up to six players ahead of the ball when they lost possession. This left the USA's back open to Belgium that failed to turn this into a lead. At half time it was still 0 - 0.
The second half started slow, but soon the pace returned to this enjoyable game.
As the second half progressed the USA started to show their tiredness. Wondolowski was substituted into the game replacing Zusi, who had failed to shine throughout. Belgium coach Wilmots brought Mirallas into the game. After nearly ninety minutes of play and no goals extra time seemed a dead certainty.
If goals had been lacking in the first ninety minutes of the game, Belgium made up for this in extra time putting two goals on the scoreboard after Lukaku and Chadli had been substituted into the match. To the enormous relief of Red Devils' fans at home and abroad Kevin De Bruyne took Belgium 1 - 0 ahead on 93 minutes. Lukaku made it 2 - 0 on 105 minutes. But the USA stayed in the match after Green made it 2 - 0 on 107 minutes. When the final whistle came this was the final score.
Belgium now meet Argentina in the quarter-finals.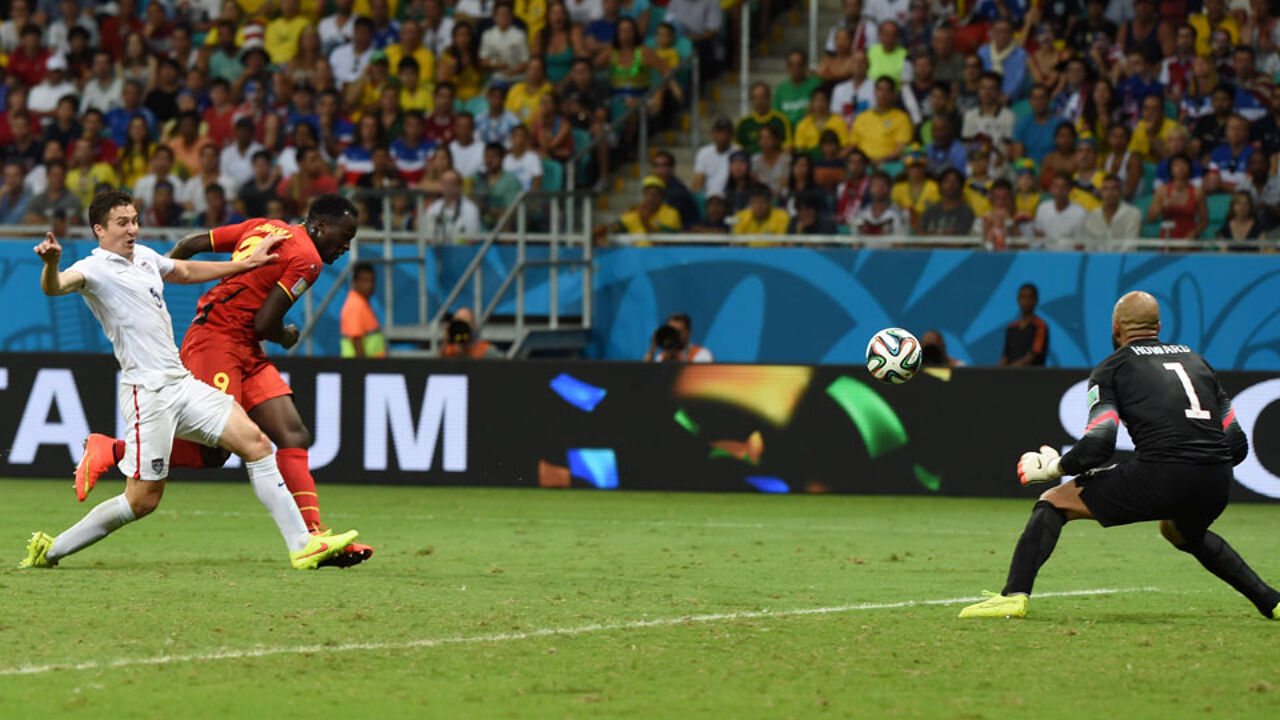 AFP