"I am incredibly tired, but also incredibly proud"
This is how Belgium captain and Manchester City player Vincent Kompany responded to his squad's effort-full win against Team USA. Kompany had been uncertain until the last minute as a result of a groin problem.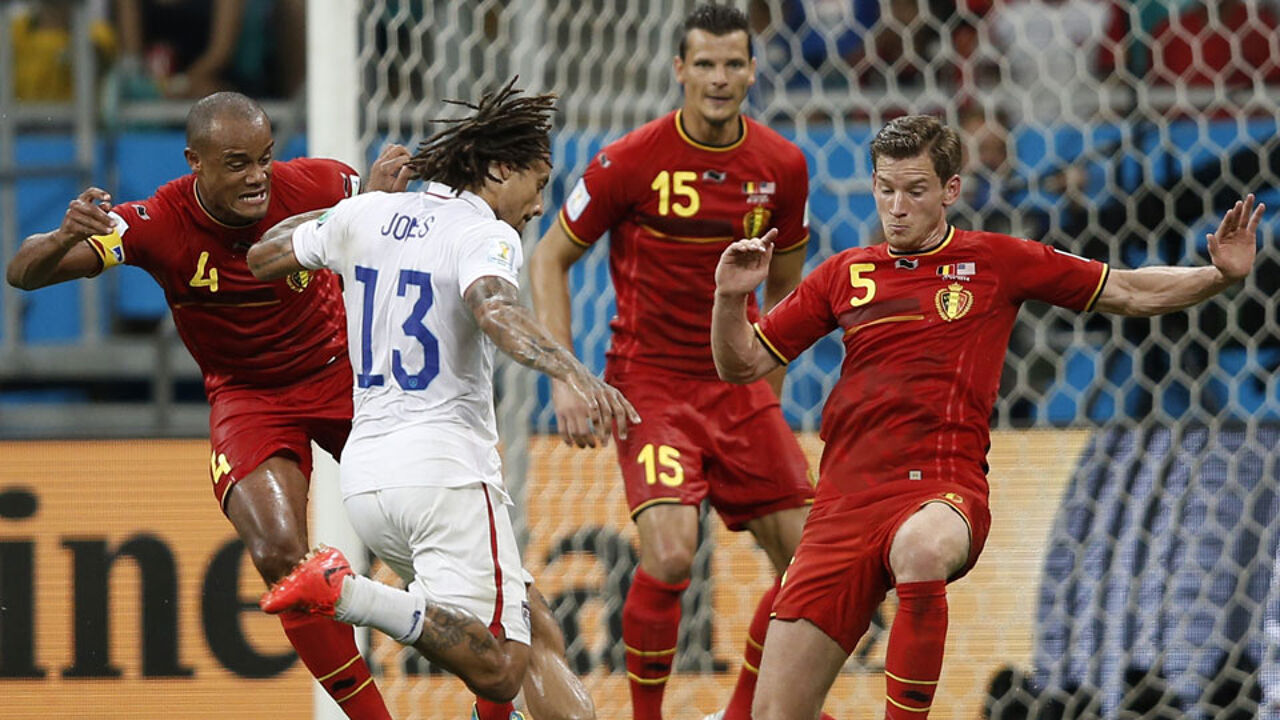 AFP
The Belgian acknowledges the price exacted by the Americans: "We gave our all. We acted as one strong block."
The mid back noted he trained two or three times a day to deal with his problem: "It was an individual programme. I will probably have to continue it this week. But today I really felt as fit as could be. If I can appear in the line-up at the start of the match against Argentina I won't have a worry in the world."
With their place in the quarter-finals the 2014 squad have written history. Belgium is in the grip of soccer mania. Vincent Kompany: "In Brazil we haven't noticed all that much of this madness. These are special moments and the release after the match is enormous. But we are maintaining the necessary concentration, because we know that we can do even more. If everybody is fit, this can be a very exceptional match against Argentina."
"I hope that we can keep going until the day of the final. It will be difficult, but we have players who can do it. It's positive that we had so many chances against the USA. If this happens against Argentina, I think we can score."