Ministers off to support our boys
Prime Minister Elio Di Rupo (Francophone socialist) and ministers Didier Reynders (Francophone liberal) and Pieter De Crem (Flemish Christian democrat) left for Brazil on Friday morning. The three leading figures in Belgium's outgoing Federal Government will attend Saturday evening's World Cup Quarter final between Belgium and Argentina.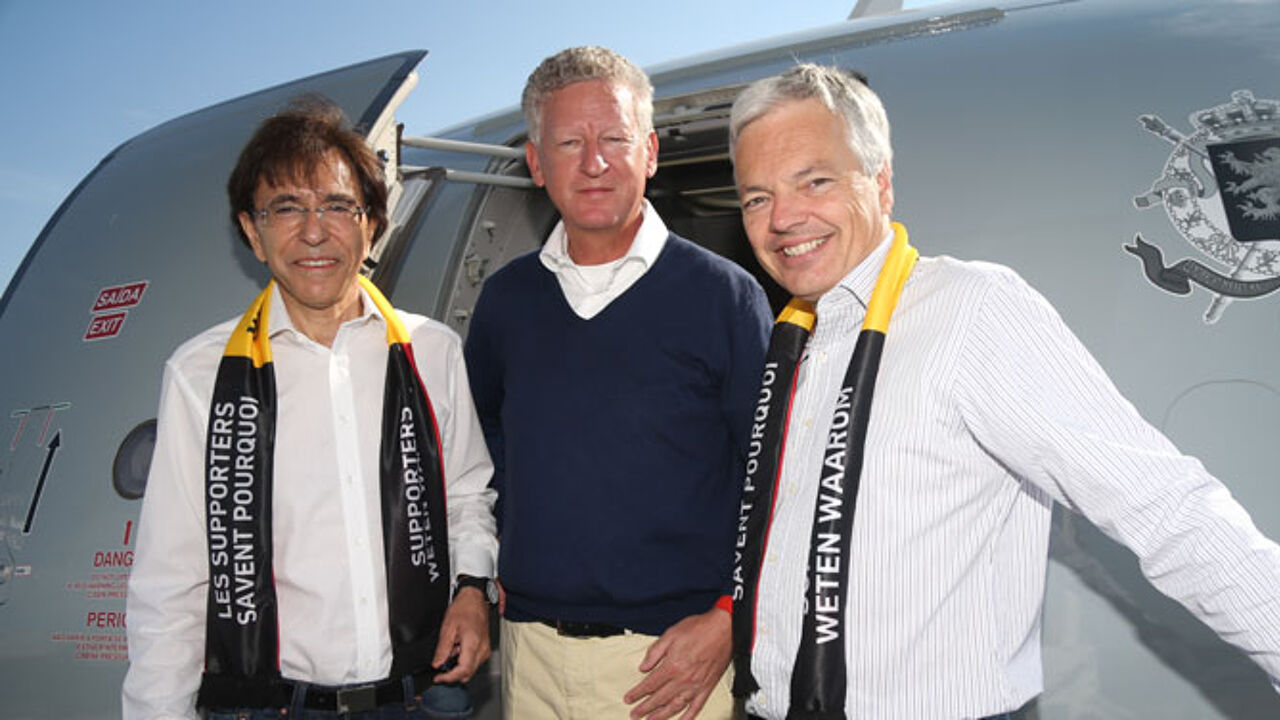 It is Mr Reynders and De Crem's second visit to the World Cup. They attended Belgium's second group stage match against Russia with King Filip and Queen Mathilde.
This time the Royal Couple won't be travelling to Brazil as they have a previous agreement to attend the marriage of the King's nephew Prince Amedeo to Elisabetta Maria Rosboch von Wolkenstein in Rome. It will be the first time that outgoing Prime Minister Di Rupo will attend a World Cup game.
Mr Di Rupo to the journalist travelling with him and his ministerial colleagues aboard the Belgian air force plane that he is looking forward excitedly to tomorrow evenings match. He added that "I bet on a 2-1 win for the Belgians".
Brussels want Red Devils procession
The city authorities in Brussels say that they would like the national football team to parade through the streets of the capital on their return from the World Cup. In 1986 when Belgium made it to the semi-finals, the Belgian team was greeted by thousands of fans on Brussels' central market square.
However, this time around the Brussels City Alderman responsible for Sport Alain Courtois (Francophone liberal) says that he would prefer the players to parade through the streets this time around.