Le Tour in Yorkshire: "One gigantic party"
VRT's Michel Wuyts has spoken of his high hopes for the Tour de France that kicks off in Yorkshire today. The VRT's Tour expert believes that the three stages being organised in the UK will form one gigantic party.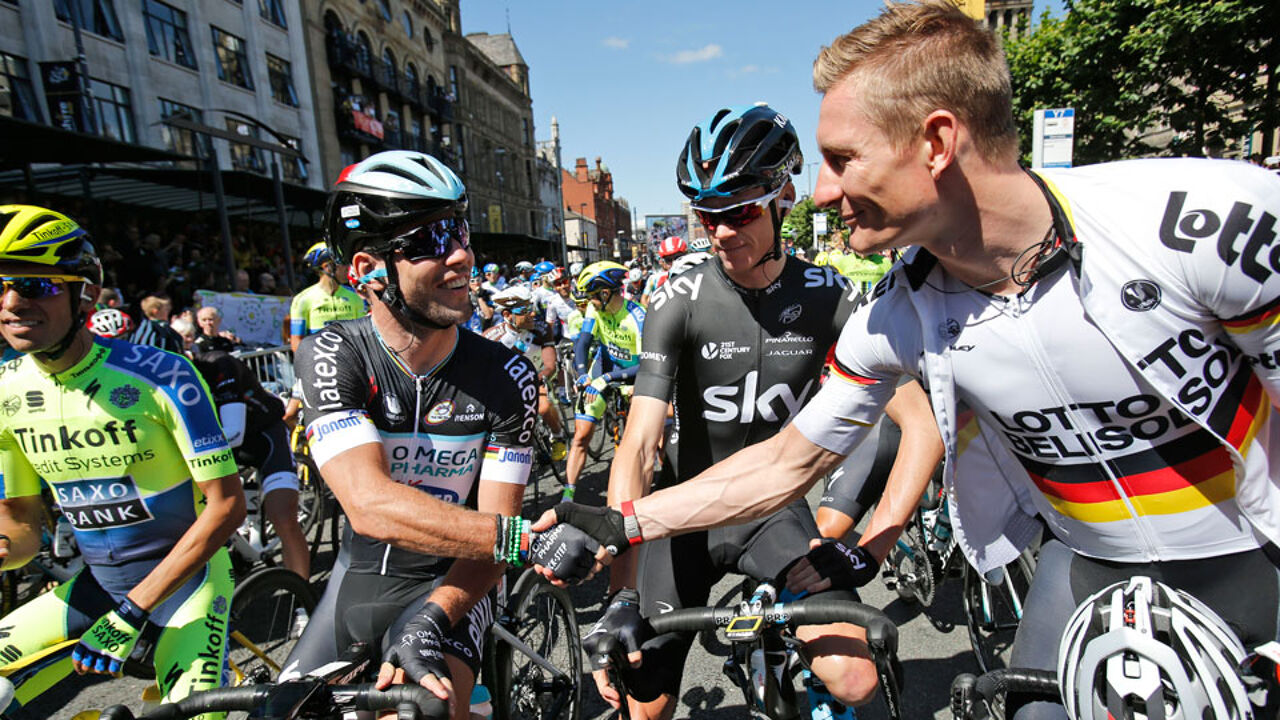 Three stages are being held in the UK: Leeds to Harrogate, York to Sheffield and Cambridge to London.
Michel Wuyts well remembers the first time the Tour came to England: "I remember the start in 2007. The day before the prologue in Hyde Park in London I walked the entire route. There were tons of people, all cycling enthusiasts."
"I hadn't expected this in the UK. The number of cyclists has now doubled, especially thanks to Bradley Wiggins."
"Don't forget Britons won the last two Tours, Froome in 2013 and Wiggins in 2012."
"This had led to so much hype around cycling in the UK. You can compare it to the hype around the Belgian soccer squad!"
"The Tour should also be of interest after it leaves England: It's been planned so Les Vosges are the third mountain range. It's always about the Alps and the Pyrenees, but now it should be a three episode thriller."
In Belgium the Tour travels from Ieper to Arenberg in France during stage 5 on 9 July.