"No parade through Brussels"
Marc Wilmots, the manager of the Belgium squad that failed to qualify for the semi-final at the Brazil World Cup, has voiced his disappointment following Argentina's win against Belgium on Saturday. "Argentina was no better than Belgium. It's a shame" Marc Wilmots said.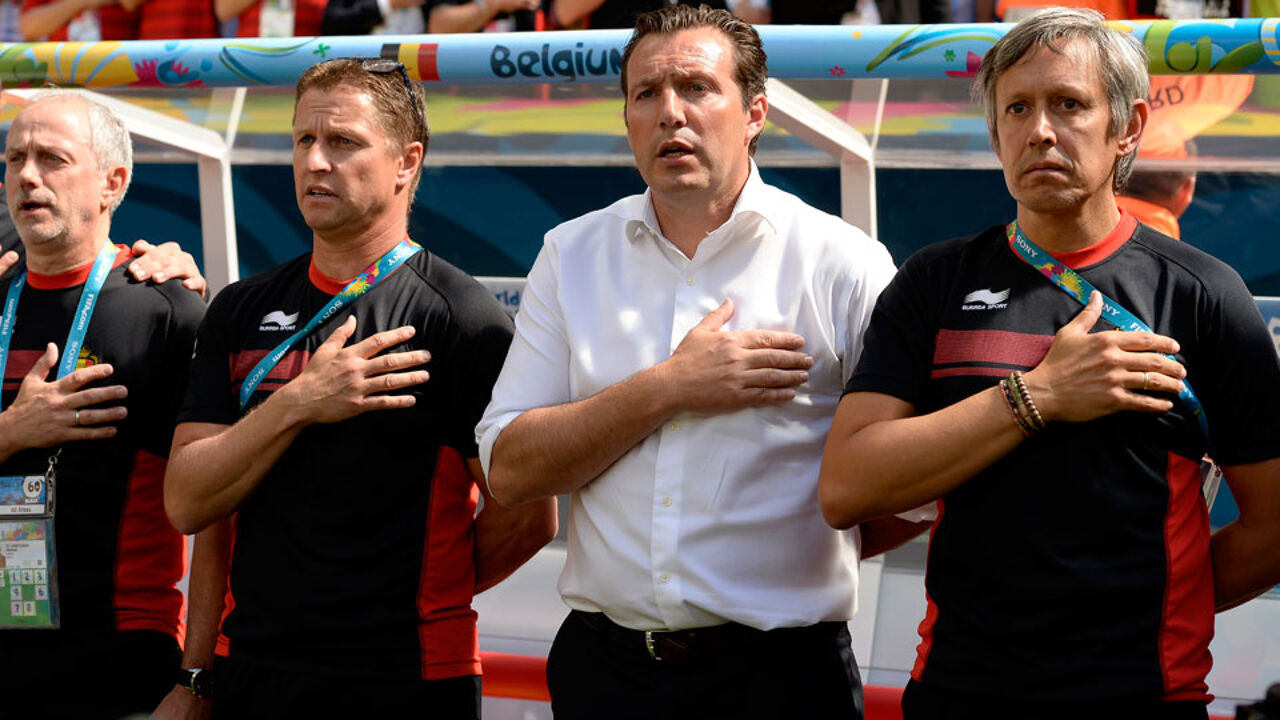 But losing from Argentina in the quarter-final isn't a disgrace believes the Belgium manager. However, Wilmots thought that Belgium could have achieved more.
"We are disappointed. We definitely stood a chance today. Details made the difference."
"That early goal formed the ideal scenario for Argentina. But we did put some fright into them. You could make that out from the way they deployed their defence."
"In reality we yielded very little. Argentina took the tempo out of the match. That's why at the end I had a go with long balls and strong guys in the penalty box. It's worked in the past, but this time Lukaku forget to kick the ball."
"After the match I told the players not to make any reproaches. Ours is a very young team and we made our mark at this World Cup."
"Staff members cried in the dressing room. We experienced seven fantastic weeks. We did everything we could and we shouldn't make any reproaches. We're now looking forward to the European Cup. By then we have to learn how to play football against a block like the one we experienced today."
"Beforehand nobody ever though we would get this far. Still we are not satisfied. It is my settled wish that there is no parade throught Brussels. I think this is also the wish of the players. I do want to return something to the fans that supported us."
The Red Devils have written a letter to their fans to thank them for all their support. Fans are being invited to a fan day. The Belgian squad arrive at Brussels Airport on Monday evening, but the team has asked fans not to come to the airport to welcome them.