But why didn't King Filip smile?
On Sunday King Filip addressed the nation on the occasion of the national holiday. Unlike during his Christmas address viewers were struck by the rather sombre mood that the king struck by failing to smile.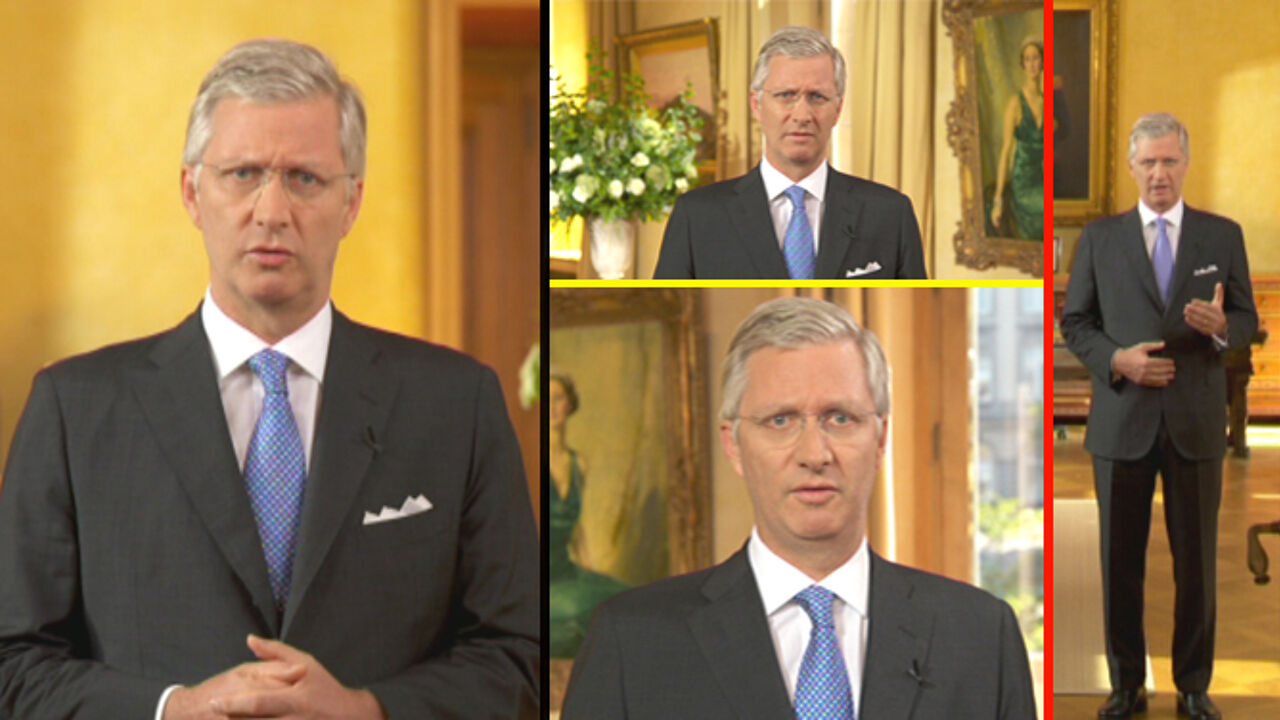 Pascale Mertens is VRT's court correspondent and she tries to explain the king's serious face: "There's a clear realisation at Laken Castle that life is not easy for everybody. It's not just because the Belgian national squad, the Red Devils, did so well at the World Cup or because Belgium survived the global crisis in better shape than its neighbours that everybody is having a party."
"King Filip's private life hasn't been a bed of roses either! There was tension with old King Albert, who is not attending the national day festivities. Last year King Albert asked the people to support the new king, but a year on it seems he is struggling with his new role in the shadows."
"In the way the speech was shot we also see that the king wants to stress the openness of the royal palace. We see the open door of the King's study. The camera also moves to the window to show the palace garden."
"It's clear that as far as speeches go King Filip is still growing. It remains hard work for King Filip. It's only his second speech and he lacks natural flair in front of the TV camera. I'm told he was calm when this was recorded and King Filip also believes speeches like these are important as it's the only opportunity he gets to address people directly and have his say even though it's always covered by the government. He can never let himself go entirely, but I'm told he was pleased with this speech."