Two formateurs to form new centre-right Belgian Government
King Filip has asked the outgoing Flemish Prime Minister Kris Peeters, a Christian democrat, to try and form the new Belgian Government. He will be joined in this task by co-formateur Charles Michel, a Francophone liberal, who until now had served as informateur.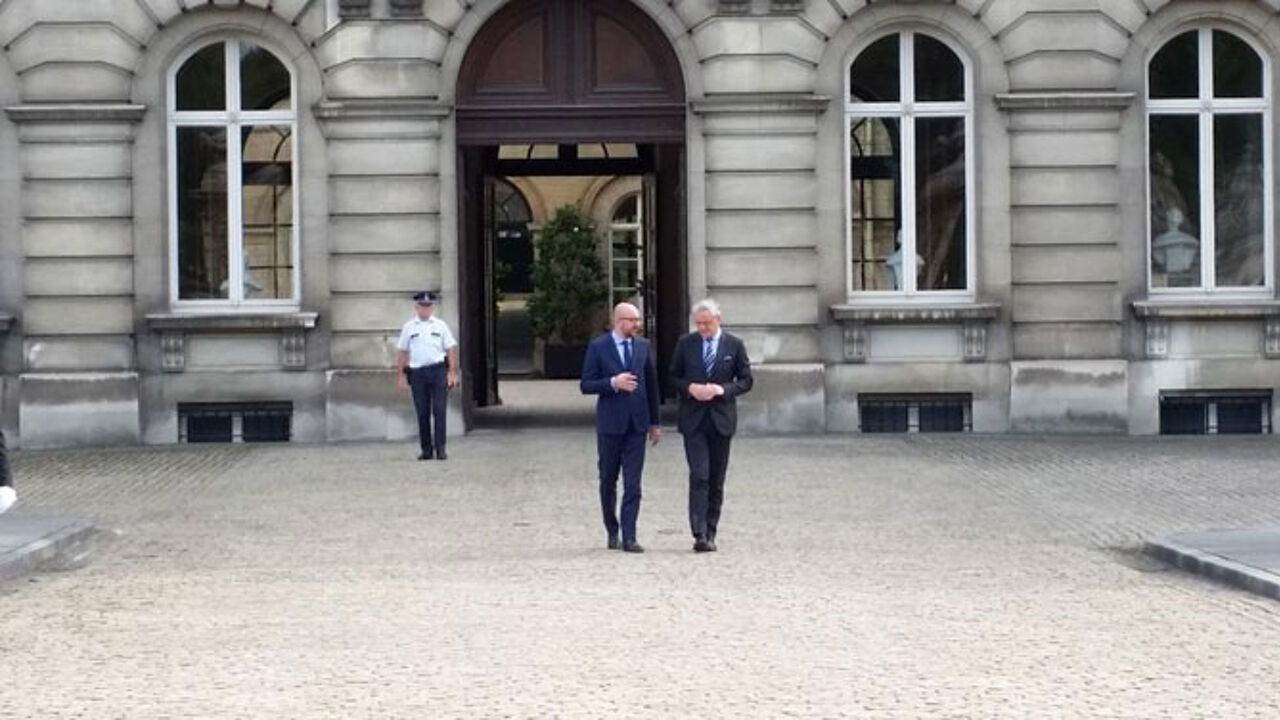 The news came at the end of an eventful day during which Flemish nationalists and Christian democrats had made a surprise announcement informing the people of Flanders that they had agreed a coalition accord together with the Flemish liberals of Open VLD.
This development opens the way for the outgoing Flemish Prime Minister Kris Peeters and Francophone liberal leader Charles Michel to have a go and form a new Belgian Government. The inclusion of the Flemish liberals in the Flemish coalition meant that a centre-right coalition could now also be formed at the federal level. Earlier Flemish liberals had insisted that they would only enter the federal cabinet if they also had seats in the Flemish Government.
The breakthrough will allow Messers Peeters and Michel to try and form a centre-right Belgian administration including Francophone liberals and Flemish nationalists, liberals and Christian democrats.
Mr Peeters is expected to be succeeded at the helm of the Flemish Government by nationalist Geert Bourgeois.
Earlier in the day, Charles Michel of the Francophone liberals had asked King Filip to relieve him of his duties as informateur after handing in a final report on Tuesday.