Poor Clare nuns are Tomorrowland fans
Europe's biggest dance music festival Tomorrowland has been spread over two weekends this year to mark the event's tenth anniversary. This week the organisers of the festival received a rather unusual request this week from the local nuns.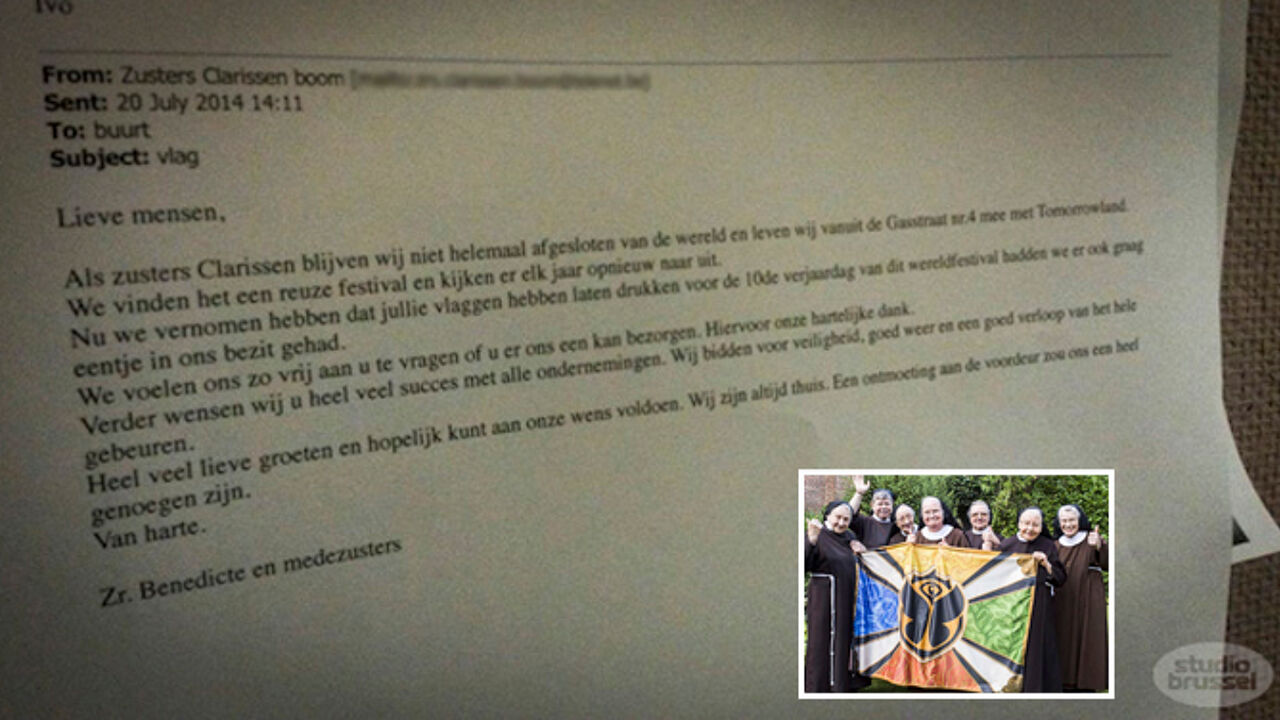 A minority of local residents have complained about the noise such a massive music festival will bring with it, but not everybody is that uncharitable. In an email to Tomorrowland the Poor Clares of Boom say that they have not retreated from the world their nunnery and are following Tomorrowland from their home at Gasstraat number 4.
"We think it's a wonderful festival and we look forward to it each year."
The nuns also have a special request:
"We have heard that you have had a special tenth anniversary flag printed and we were wondering if we could get one."
"We are praying for a safe festival and good weather" writes Sister Benedict on behalf of the Poor Clares of Boom.
Clearly charmed by this nice letter Tomorrowland's organisers quickly dispatched a flag to the dance fan nuns in the Gasstraat. The Poor Clares are clearly rich in spirit and were only too happy to feature on a snap with their new acquisition.