Where will we feel the cuts?
Details of the Flemish Government accord agreed between the Flemish nationalists, Christian democrats and liberals have started to emerge. The new Flemish Government will operate a balanced budget, but to achieve this deep cuts will be required.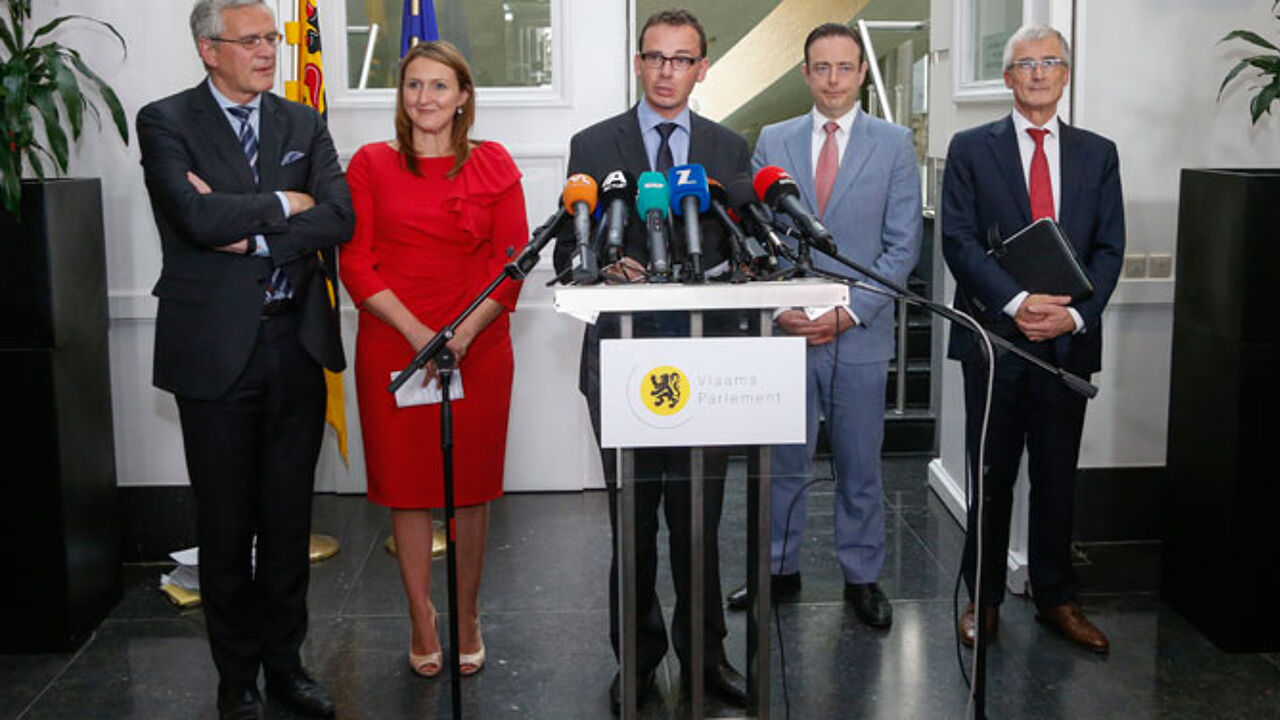 VRT political editor Marc Van de Looverbosch: "To achieve a balanced budget savings worth 1.4 billion euros will be needed. During the first two years there will be little cash for new initiatives, for health care or economic incentives."
"Across the board cuts will be required at all departments. Free travel passes will disappear. Higher fees will be charged in higher education. Schools will have to get by with les. Energy bills will rise, especially for people who fitted solar panels."
A little cash will become available in two years' time. This could be used to cut taxes or increase healthcare spending. The new government could also cut the sales tax on homes for people getting a divorce.
In Antwerp the route of the Oosterweel Link remains unchanged despite earlier liberal concerns. Putting the Antwerp orbital ring road in a tunnel will be studied by a working party.
Belgium's provinces will be scaled down in Flanders, while an entrance exam is mooted for all forms of higher education.