Flemish poppy field project is a flop
A Flemish plan to grow endless fields of poppies to mark the centenary of the Great War has failed.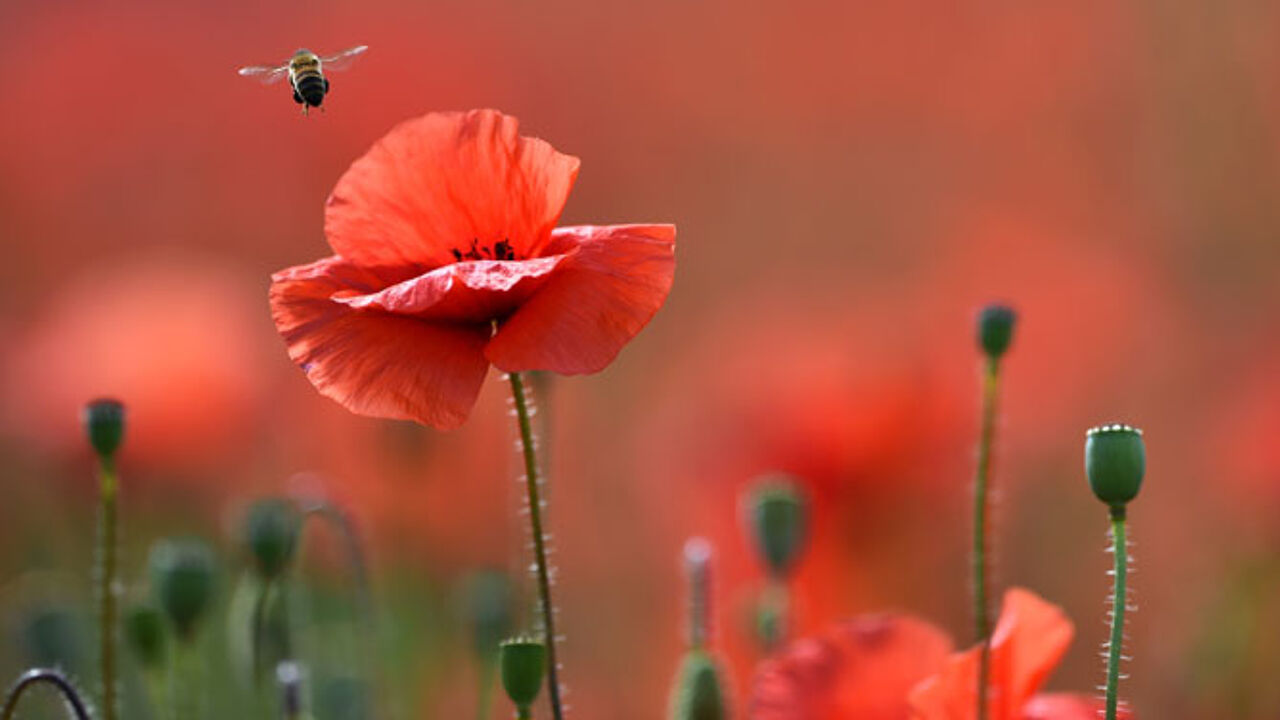 At the beginning of April the Flemish Agency for Nature and Forrest, the ANB, sowed 48 hectares with poppy seeds. The intention was to mark the centenary of the Great War with a massive splash of red colour.
Unfortunately the project has failed. The wrong weather played an important role and there are also concerns about the quality of the poppy seed.
Today the poppy has become the symbol of remembrance for the horror of the Great War even beyond the Commonwealth. This is why the Flemish Agency for Nature and Forrest wanted to lay out fields of poppies across Flanders. The initiative has met with success in some places. Magnificent poppy fields have arisen in Vilvoorde, Deinze, Hoogstraten, Achel and Wuustwezel. Elsewhere there is a rather poor show and the ANB concedes that the project there has failed.
A spokesman for the organisation explains: "Weather conditions during the spring were not ideal. It remained dry for weeks on end after the seeds were sown. A problem has also been identified with the seed itself. Several different labs are going to examine the seed. The aim is to ensure the project can be rolled out more successfully next year and that magnificent fields of poppies will appear the length and breadth of northern Belgium."