Heavy rain on Monday morning has caused localised flooding in parts of East and West Flanders. In the West Flemish municipalities of Ardooie and Pittem cellars were flooded and streets are under water as a result of the cloudburst.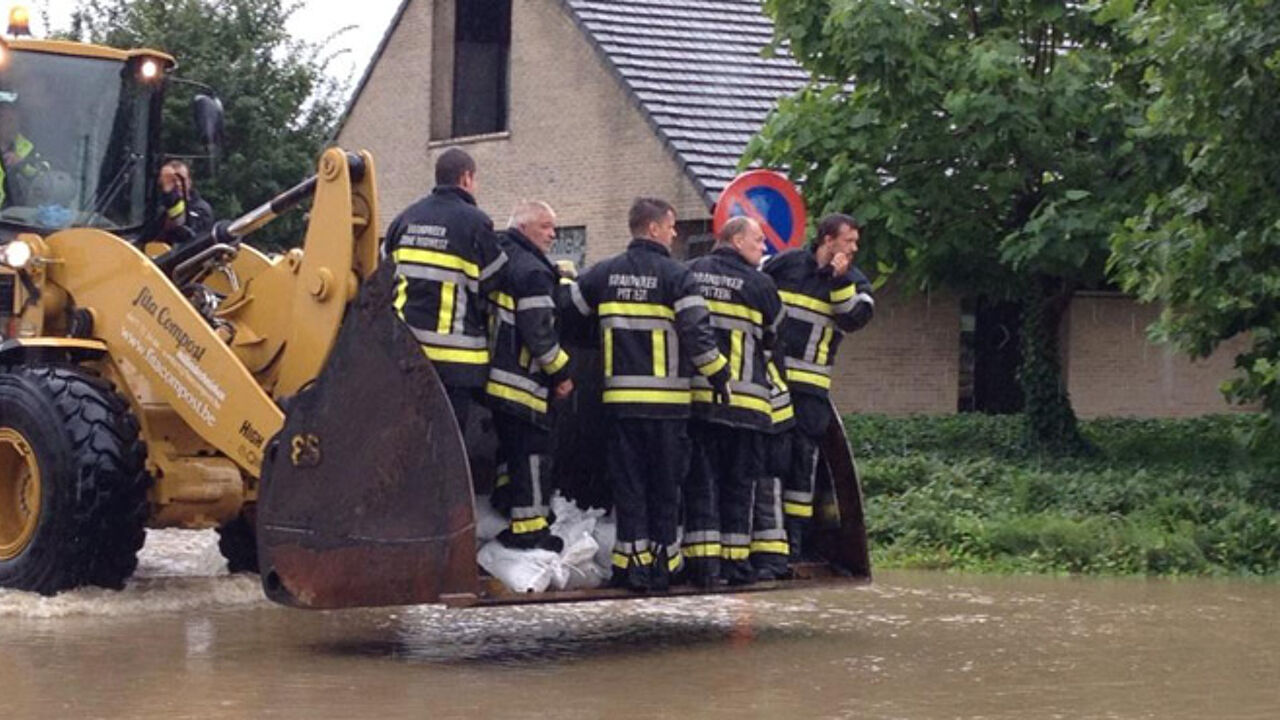 Monday morning's came on top of the heavy rain that fell in West Flanders on Sunday. By 7am on Monday morning the emergency services in West Flanders had received some 150 reports of flooding from across the province.
Hardest hit are Pittem, Lichtervelde en Ardooie. The Mayor of Ardooie Carlos Callens (Liberal) told the VRT that. "It rained heavily between 4am and 6am".
Mayor Callens added that he had enlisted the help of the fire service, the Red Cross, the municipal council's technical department and the Civil Defence Service to deal with consequences of the flooding.
 
Disaster Action Plans
Elsewhere, the Municipal Disaster Action Plans are in Force in Pittem and Lichtervelde. The Mayor of Pittem Ivan Delaere (Christian democrat) told VRT Radio 2 that "As lot of staff from our own Fire Service are on holiday so we had few people to deploy. Also the scale of the flooding meant that I was forced to ask for assistance from Fire Services from neighbouring municipalities."
The weather has also caused problems for the Flemish public transport company De Lijn. A number of services have been diverted the centres of Lichtervelde, Ardooie and Wigene are out of bounds to traffic.
East Flanders also hit
The heavy rain has also caused problems in a number of towns and municipalities in East Flanders such as Kaprijke, Maldegem, Eeklo and Aalter. In Aalter the local fire service received 80 calls is just 1 hour.
Marc Verkest of the Aalter Fire Service told the VRT that "90% of the calls were about flooded cellars. Lightning struck two houses which meant that we had to carry out emergency repairs to their roofs. The worst now seems to be behind us."
The Fire Services was also called to Aalter railway station after the underground pedestrian tunnel that links the station's four platforms flooded.
Elsewhere the rain resulted in treacherous driving conditions. There were numerous accidents including on the E17 Ghent (East Flanders) to Lille (Nord) motorway at Waregem (West Flanders) and
on the E40 motorway at Aalter (East Flanders).