Jogchum Vrielink: TomorrowLanden 2014
In case you were off on holiday (or were distracted by an especially captivating game of Farmville): the rural town of Landen (speaking of Farmville) managed to make international headlines. What happened? Since Sunday July 13th, Roma travellers were illegally occupying a private plot of land in the municipality's industrial zone.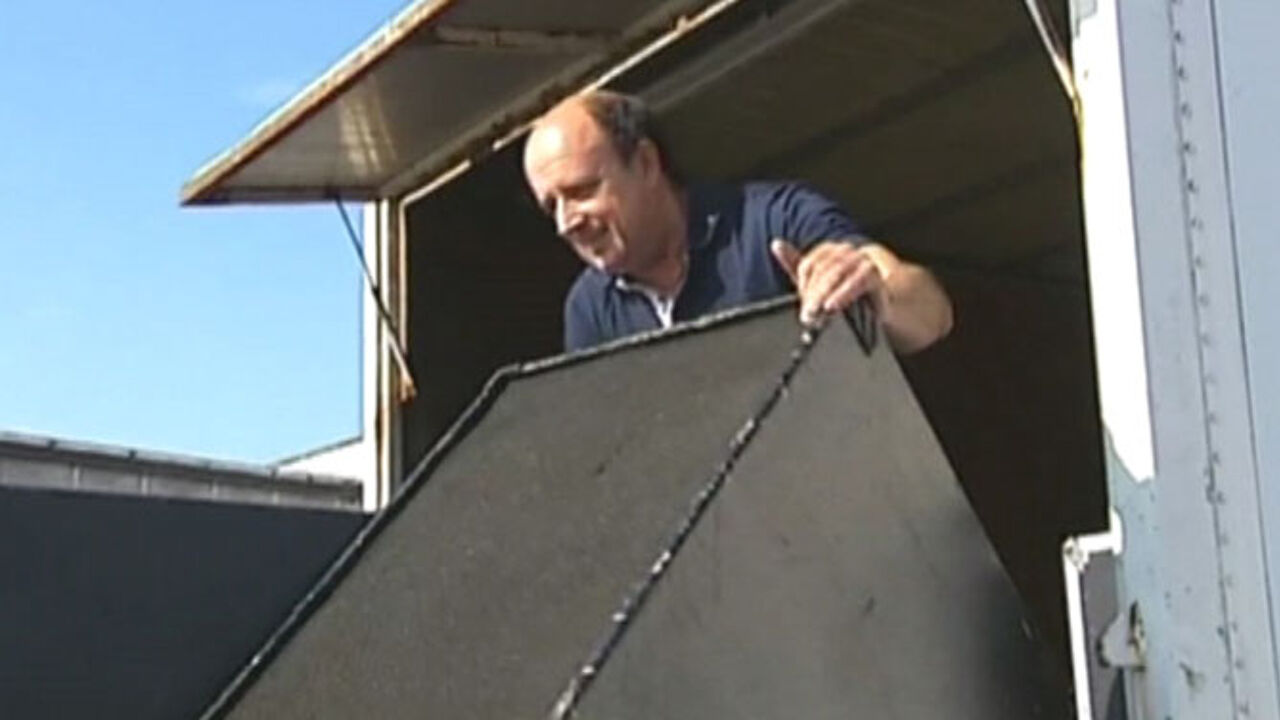 The group had amassed some thirty caravans at the site. Initially the Roma had promised to move on after three days, but on Tuesday the group's leader announced they would be staying until Friday.
Negotiations had failed to yield a mutually acceptable solution: the Roma refused to budge and the municipality was unwilling to allow them to prolong their stay.
In order to deal with the problem, the town's mayor – Gino Debroux – hatched what he believed to be a plan so cunning you could put a tail on it and call it a weasel.
His solution consisted in trying to get the 'squatters' to move by having a local DJ – known as DJ Jos – blast loud music at them. "It will probably be beat music that easily gets on your nerves", the mayor reportedly said.
"I'm convinced it'll work", he added optimistically, "would you find it amusing to hear extremely loud music, day and night?"
On Wednesday morning 95 decibels worth of Dire Straits' Sultans of Swing kicked off the set.
Click here to read the rest of Jogchum Vrielink's blog on the Fans of Flanders website.