Hazard: "I'm happy at Chelsea"
The Belgian football international Eden Hazard has resumed training with his Chelsea teammates after his post World Cup vacation. Before re-joining his teammates at their pre-season training camp in the Dutch city of Arnhem, the Chelsea star took time out to visit a summer camp for young football hopefuls in his native Hainaut Province. There journalists caught up with Eden Hazard for an interview.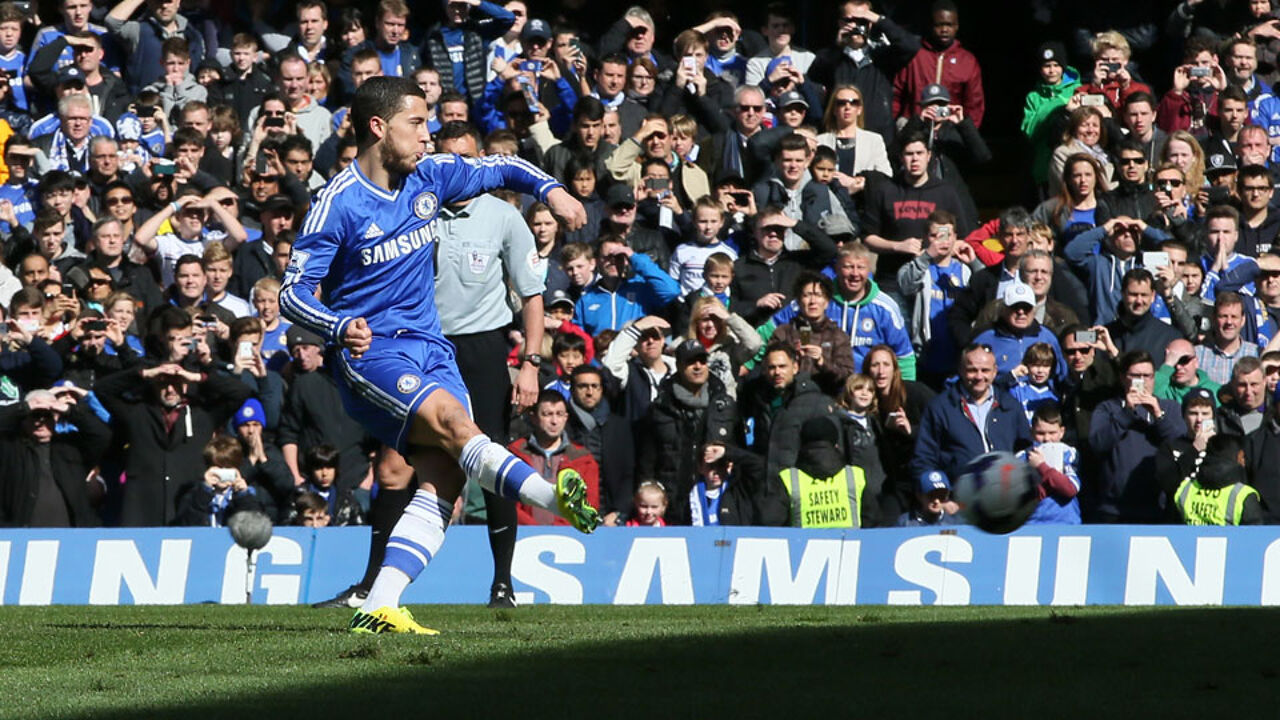 The 23-year-old talked about his future plans as well as looking back at the World Cup in Brazil. Chelsea fan should have no fears that Hazard is going to leave them for pastures new as he told the VRT that "I'm happy at Chelsea and I want to win league titles with the club".
Opinion is divided about Hazard's World Cup performances. Despite a few flash of brilliance where the Chelsea star really displayed his worth, many Belgian fans had expected more from someone considered by many to be one of our national team's star players.
"As a team we could have done better. But to lose to the finalist and get into the last eight at the World Cup isn't too bad." Eden Hazard said.
"From a personal point of view, I must admit that the criticism of my performances was justified. I tried to give my all, but things didn't turn out as I'd hoped. I hope to excel at the 2016 European Championships in France."
Eden Hazard was also keen to quash any rumours about a move to the French champions PSG. "I'm staying at Chelsea. I'm happy and Chelsea and the club has ambition to win silverware. Last season we didn't win anything."
"If it means me scoring fewer goals and providing fewer assists in exchange for Chelsea winning the league title then so be it", Eden Hazard added.