Lukaku 3rd most expensive Belgian ever, Kompany was "a bargain"
Completing his transfer from Chelsea to Everton for 35 million euros, striker Romelu Lukaku becomes number 3 on the list of most expensive players in Belgian football history. He is only preceded by Eden Hazard (Chelsea) and Axel Witsel (Zenit Saint Petersburg). On the photo, you can see 115 million euros on one bench, with from left to right Hazard, Witsel and Lukaku.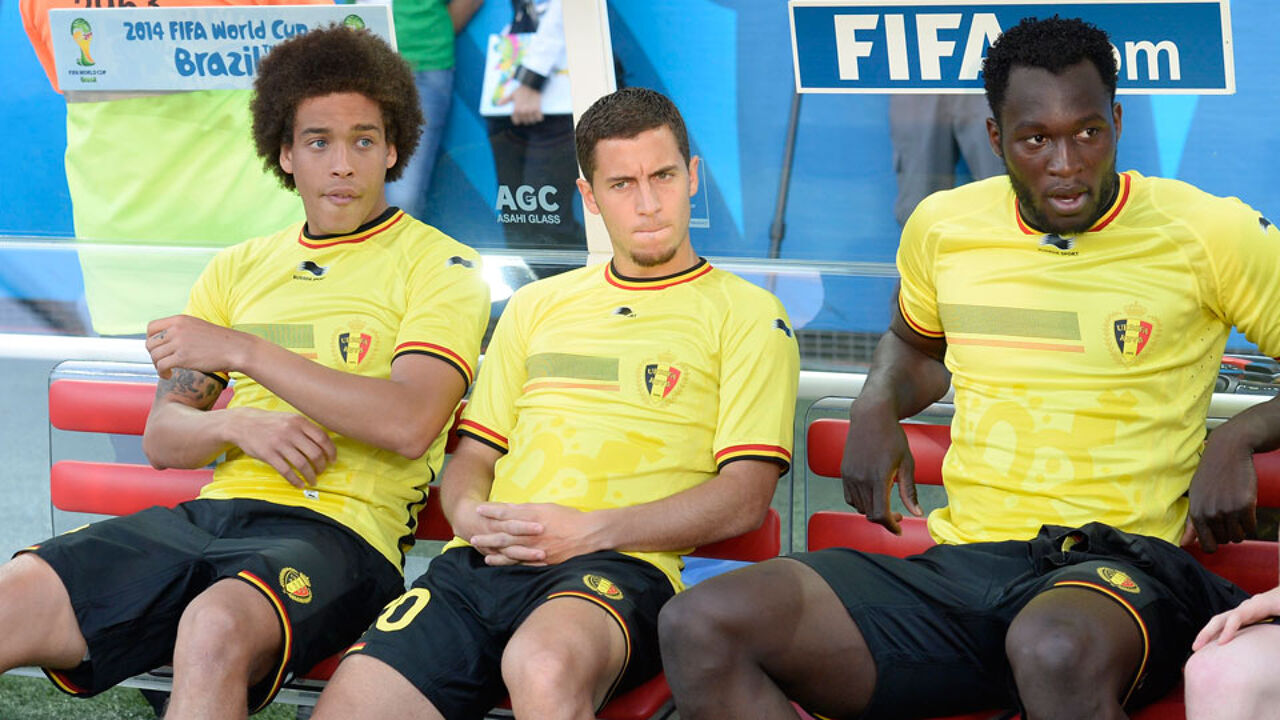 Following is a list of the most expensive Belgians. You will notice that Vincent Kompany, who steered Manchester City to two league titles, is not even in the top-10. The Captain of the Belgian national squad only cost Man.City 8.5 million euros as he moved from Germany's Hamburg in 2008. The amounts mentioned in the table are partly based on media reports and have not always been officially confirmed.