British Royals and UK Prime Minister at Mons ceremony
The Duke and Duchess of Cambridge, Prince Harry and the UK Prime Minister David Cameron attended a twilight remembrance ceremony at Saint Symphorien Military Cemetery near Mons (Hainaut) on Monday evening. The ceremony was also attended by many other VIPs including, the Belgian royal couple, out-going Federal Prime Minister Elio Di Rupo (Francophone socialist), and political and military leaders from France and German.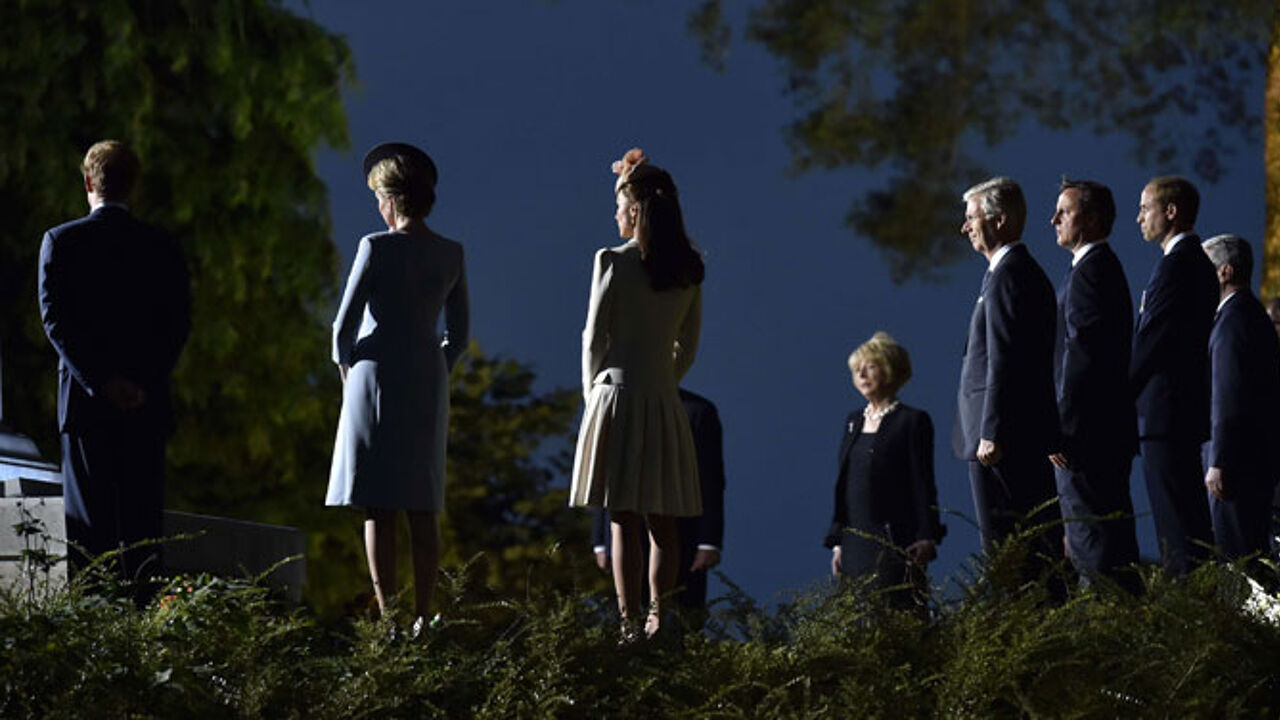 The cemetery was of particular significance as an equal number of German and British soldiers are buried at Saint Symphorien. These include Private John Parr, the first British soldier killed on the Western Front and Irishman Maurice James Dease, who was the first recipient of the Victoria Cross in WW1.
In an address, the British Prime Minister David Cameron said: "Every war is cruel but this war was unlike any other - the unspeakable carnage, the unbearable loss, the almost unbelievable bravery.
"One hundred years on, it is right that we meet here and around the world to remember."
 
The British Prince Harry, himself a soldier, read out the words of a letter from Pte Michael Lennon, of the Royal Dublin Fusiliers - sent to the soldier's brother Frank in 1915 - days before he was killed at Gallipoli.
The military cemetery at St Symphorien had been transformed for the occasion.
Across the boundary fence, in what is normally empty farmland, a great grandstand had risen, overlooking the graves of the first and the last British soldier to die in World War One. Cables snaked around the gravestones of British and German soldiers, laid here side by side after the battles that raged around Mons on summer days in 1914.
St Symphorien had become an arena, overlooked by a worldwide audience, marking personal sacrifice and celebrates new friendships.