Warm welcome for British royals
More than 7,000 people were in the Walloon city of Mons (Hainaut) to great the Duke and Duchess of Cambridge and Prince Harry ahead of the memorial ceremony for the centenary of the start of World War I.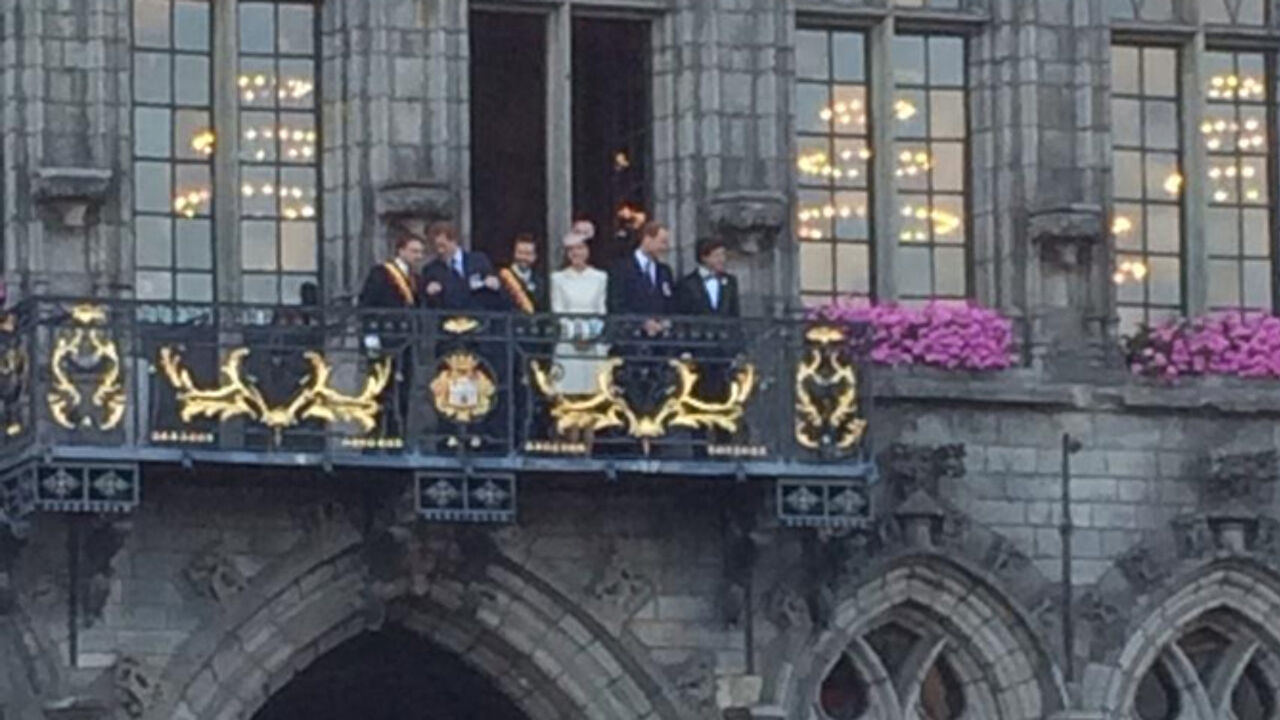 The British Royals were greeted with loud applause when they arrived in Mons just before 7pm on Monday. They then headed for the Saint-Symphorien cemetery where a special remembrance ceremony was held to mark the centenary of the start of the Great War.
The outgoing Belgian Prime Minister and Mayor of Mons Elio Di Rupo (Francophone socialist) welcomed Prince William, Princess Kate and Prince Harry at around 6:30pm.
They were shown plaques commemorating the Canadian and Irish soldiers that died in the Great War as well as a painting by Marcel Gillis depicting the legend of the "Angels of Mons". The Angels of Mons is a popular legend about a group of angels who supposedly protected members of the British Army in the Battle of Mons at the outset of World War I.
On 22-23 August 1914, the first major engagement of the British Expeditionary Force in the First World War occurred at the Battle of Mons. Advancing German forces were thrown back by heavily outnumbered British troops, who suffered heavy casualties and, being outflanked, were forced into rapid retreat the next day. The retreat and the battle were rapidly perceived by the British public as being a key moment in the war.
When they appeared on the balcony of Mons Town Hall some 7,000 people that had gathered on Mons' central market place cheered the British royal. They then moved on to the Saint-Symphorien military cemetery. The cemetery is important for the British as the bodies of both the first and last British soldier that died in the Great War are buried there.