The lost son is (almost) back
Frank Vercauteren is set to return to Belgium to become the coach of G5 club KRC Genk. Vercauteren has a deal with the Genk management, but still has to work things out with his present employer, Russian club Samara. He can only sign with Genk after reaching an accord with Samara.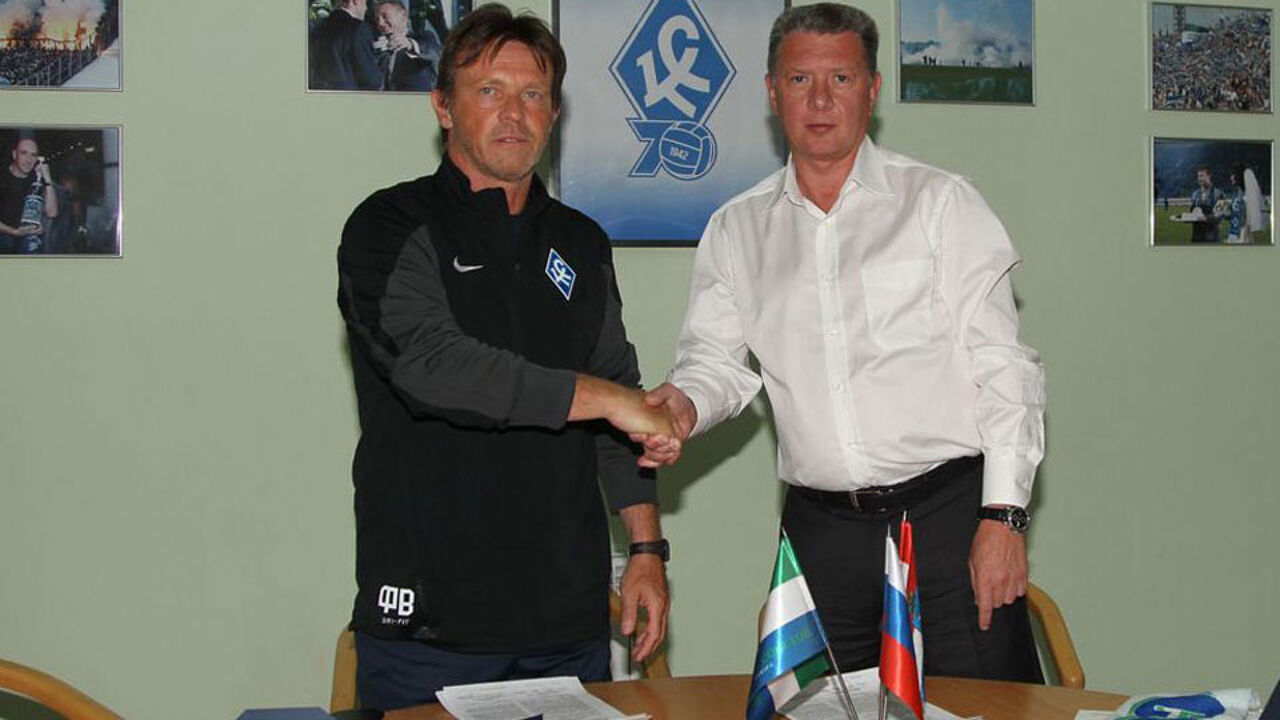 Frank Vercauteren enjoyed an earlier - successful - spell with Genk between December 2009 and August 2011, steering the club to the league title in the spring of 2011. However, he left KRC Genk like a thief in the night only a couple of months later, after the Champions League preliminary against Maccabi Tel Aviv. It is still not yet clear why exactly the two split up, but the divorce was not an easy one. Now, Vercauteren can make his return to Genk via the front door.
Press reports claim club and coach have already reached a deal. However, Vercauteren first has some business to handle in Russia before he can actually sign a contract in Limburg. He only joined his present club, Samara, in June (photo), and has to stop his contract there. 
KRC Genk completely missed their start to the new season, losing in KV Mechelen and only managing a draw at home against modest Cercle Brugge. Coach Emilio Ferrera was given the sack after the opening game in Mechelen. Ambitious Genk is part of the traditional top-5 clubs in Belgium - the so-called G5 or big 5 where budget and crowd numbers are concerned - together with Anderlecht, Standard, Club Brugge and KAA Gent. The club's minimum goal each season is to grab a European spot.