"I want to be a jihadi when I grow up"
In the second part of its series of reports from the area of Syria controlled by the ultra-fundamentalists group Islamic State (IS) the US-based international news organisation VICE news interviews a young boy and his father that say that they come from Belgium. The youngster says that he wants to be a jihadi when he grows and wants to kill infidels in the West.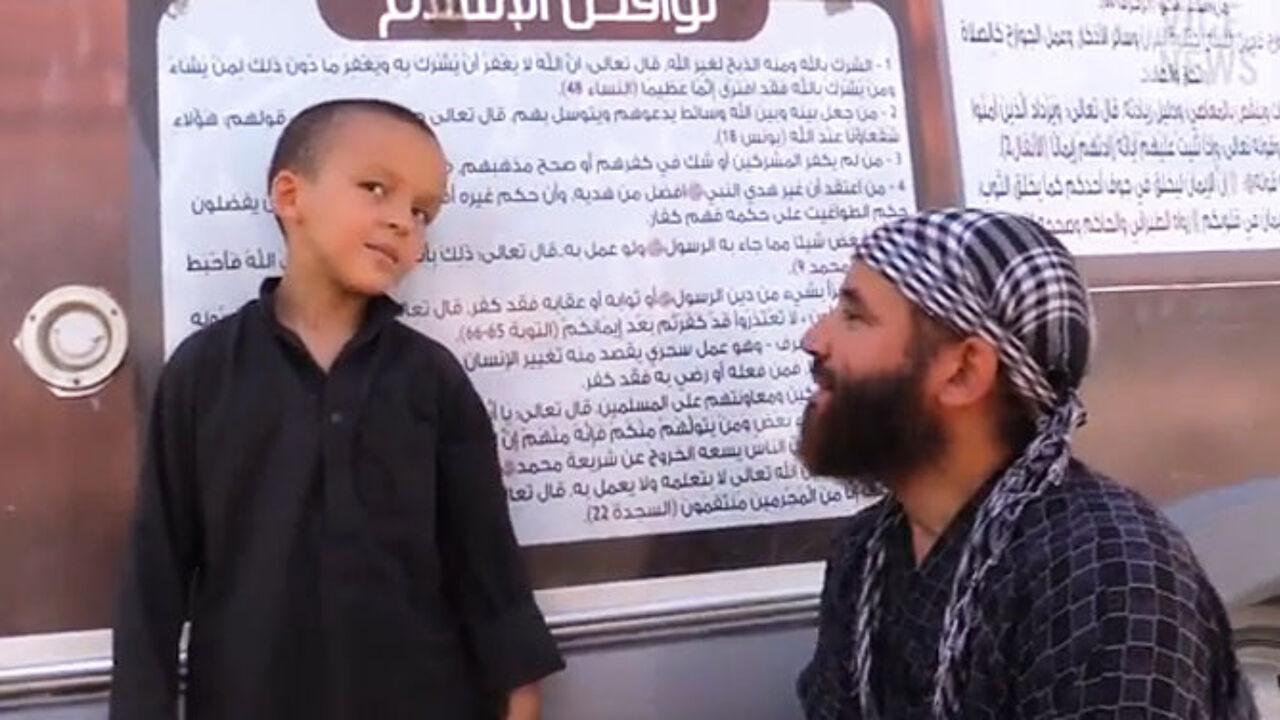 In the series of reports from the IS stronghold Ar-Raqqah in northern Syria it is becoming increasingly clear how young children are being indoctrinated by the terror group.
A man that calls himself "Abdullah al-Belgian" (Abdullah the Belgian) and his son answer a series of questions put to them by the VICE journalist. Despite his name Abdullah says that he is no longer a Belgian, but a citizen of the Islamic State.
After a bit of encouragement from his father the boy says that when he grows up he wants to become a Jihadi and kill infidels as "those infidels kill Muslims".
Abdullah al-Belgian then turns to the camera and proceeds to threaten the so-called infidels. "With God's will a caliphate will come. We will invade your countries like you did here. We will imprison your women and make your children orphans. Allah is the greatest." He then bursts into tears and talks of the "indescribable joy" in which the Islamic State fighters live.
 
"The caliphate generation"
In June the terror group declared a caliphate in part of Syria and Iraq. A caliphate is an Islamic state led by a supreme religious and political leader known as a caliph - i.e. "successor" - to Muhammad. In the series of reports by VICE News it is clear to see how IS is using indoctrination methods on young children.
"We believe that this generation of children is the caliphate generation. The will fight against infidels, the Americans and their allies", one IS member told VICE News.