Club Brugge top of the hooligan league
The police in the West Flemish city of Bruges are unhappy with a decision taken by the Interior Ministry that will result in extra officers being required to escort supporters of one of the city's two First Division football teams when they play away.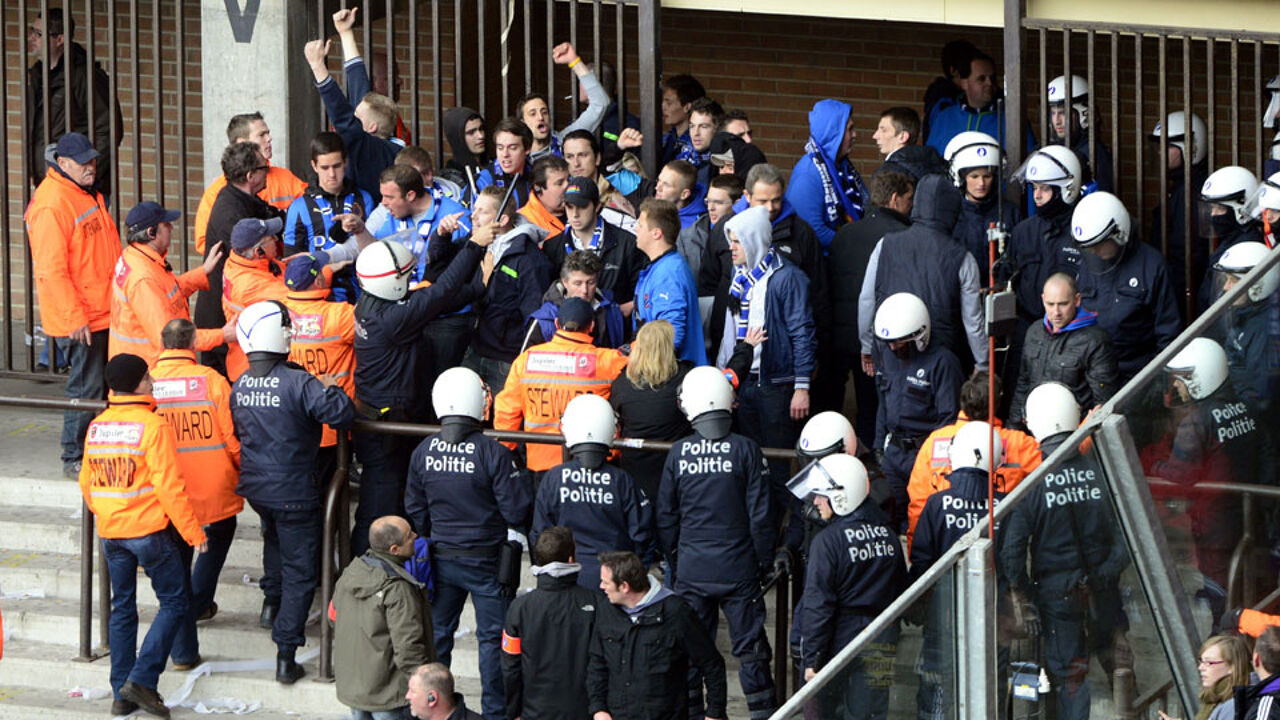 Based on a risk assessment made by the Interior Ministry's football Cell football club's away supporters are categorised A to C, A being the lowest risk and C the highest.
Previously, Club Brugge fans were in the B category. However, a number of incidents with supporters of the 13-times champions during the 2012-2013 season have led to Club Brugge supporters being reclassified into the highest risk C category.
This will mean that the Bruges Local Police services will have to deploy more means when escorting Club Brugge supporters to away matches, much to the displeasure of local police chiefs.
The Head of the Bruges Local Police Service Dirk Van Nuffel told VRT Sport that "We will now have to send more officers with the supporter when Club Brugge plays away. This puts a lot of pressure on us."
"What I miss is consultation. We want to talk to the Interior Ministry and only apply their decision if this can be done without threatening the safety here in the city. The decision means that we will now have to send 16 officers to Club Brugge's away games instead of 10. On top of this there needs to be police at Cercle Brugge that play at home during the same weekend, Mr Van Nuffel added"
Meanwhile the Mayor of Bruges Renaat Landuyt (socialist) is keen to know we will pick up the bill for the extra police. "This will cost quite a bit and who will be paying what? This will be the subject of a discussion between the federal authorities, the city and may Club Brugge too", Mr Landuyt said.