Pear sales double since Russian sanctions
There has been a massive response by Belgians to the call to eat more home-produced fruit. The call to eat more fruit, in particularly pears was made after Russia imposed sanctions on fruit from the EU. The Russian Federation is an important export market for pear-growers in Limburg and Liège provinces.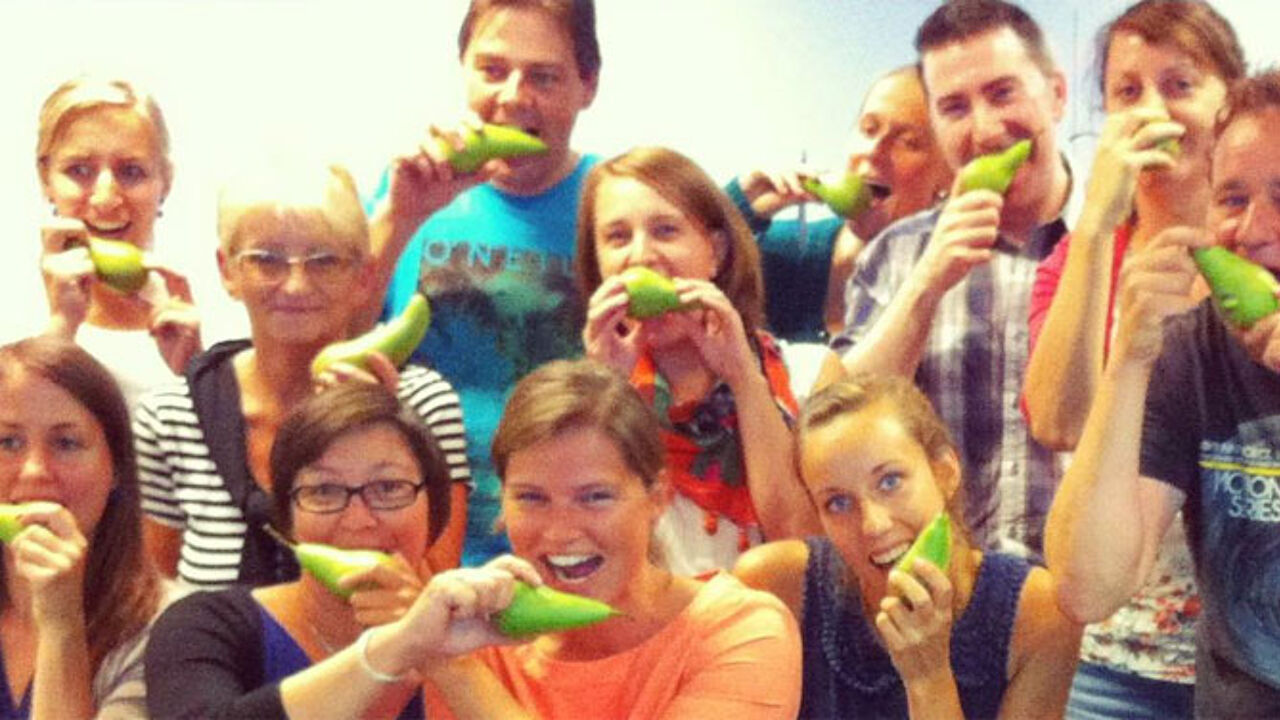 A spokesman for the Limburg Fruit Market told the dailies 'Het Belang' and 'De Gazet van Antwerpen' that sales had doubled since Russia imposed the sanctions.

The Fruit Market's Commercial Director Petra Wautraet told the papers that "The people that posted "pear selfies" (selfies of them eating a pear) have achieved what the set out to achieve. Never before were so many pears sold in such a short time. Sales have doubled and all the big supermarket chains have increased their pear orders."
The supermarkets confirm that pear sales are up. Jean-Jacques Schols of the Carrefour Market store in Sint-Truiden (Limburg) told the papers that "The customers here want to support Belgian produce. You hear that from their reactions."
The type of pear currently being sold is the Corina that is part of the same family as the Conference pear. The Limburgse Fruit Market is the only place in Belgium or the Netherlands that is allowed to auction this type of pear.