Extra safety measures at Pukkelpop
The music festival Pukkelpop is to take extra measures to ensure the safety of festival-goers after a marquee that was to be used as the festival's club tent collapsed on Tuesday. Three years ago five people died dozens more were injured after a stage collapsed during a storm on the festival's opening night.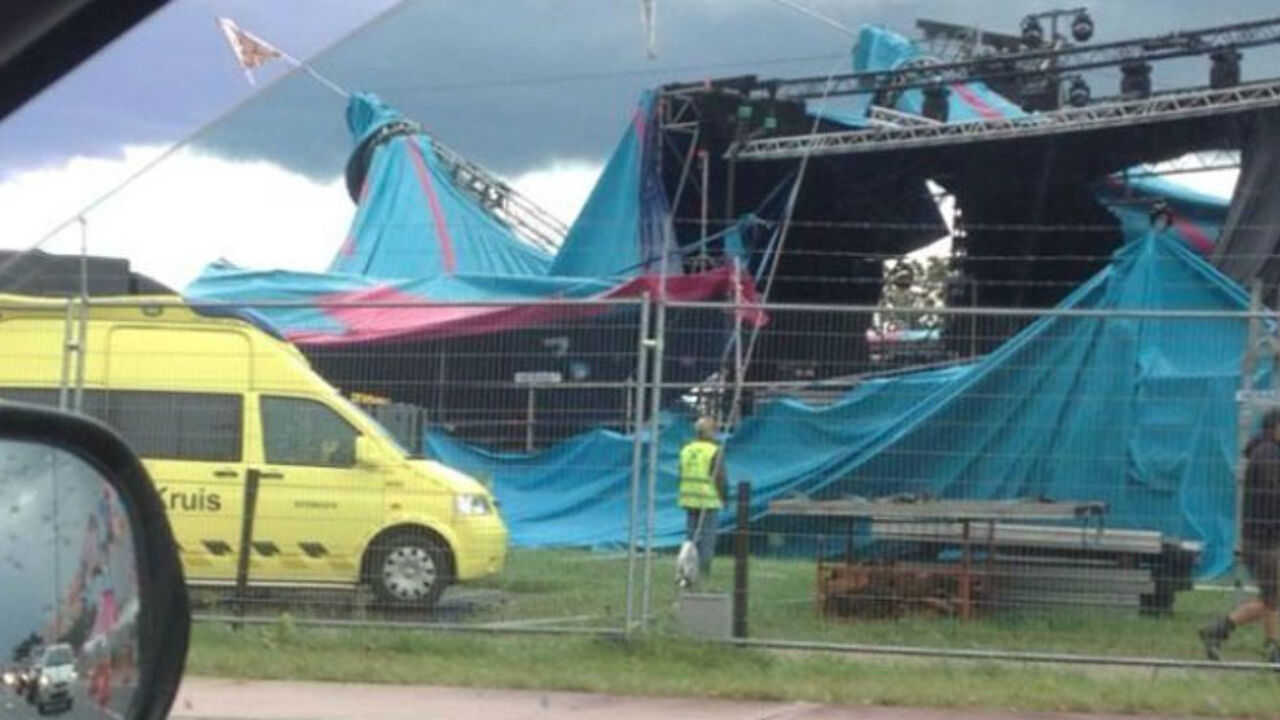 Speaking at a press conference held on Wednesday morning, the festival's organisers told journalists that a new marquee has been erected and that stringent checks have been made to ensure that it is safe. No one was injured in Tuesday's marquee collapse.
Between 20 and 30 people worked through the night putting up the new marquee. No one was injured in Tuesday's incident.
Safety measures
Speaking at Wednesday morning's press conference, the Mayor of the Limburg city of Hasselt (where the festival is held) Hilde Claes (socialist) said that Pukkelpop already adheres to strict safety rules, adding that all marquees are erect according to strict guidelines.
When asked what caused the marquee to collapse Ms Claes told journalists that "there is such a thing as an act of God". Nevertheless extra safety measures are being taken.
Festival opens on Wednesday evening
The festival gets underway on Wednesday evening with the festival camp site already having opened at noon. The first festival-goers have already arrived.
They have no doubt been reassured by the words of the festival organiser Chokri Mahassine who said that "Pukkelpop will definitely take place" despite Tuesday's incident.