Anne Zagré almost in tears
Belgium's Anne Zagré came just 0.07 seconds short of a medal in the women's hurdles late on Wednesday. No first medal for Belgium (yet) at the European Athletics Champions in Zurich, Switzerland, but there are more opportunities to come. Zagré could hardly hide her huge disappointment after the race.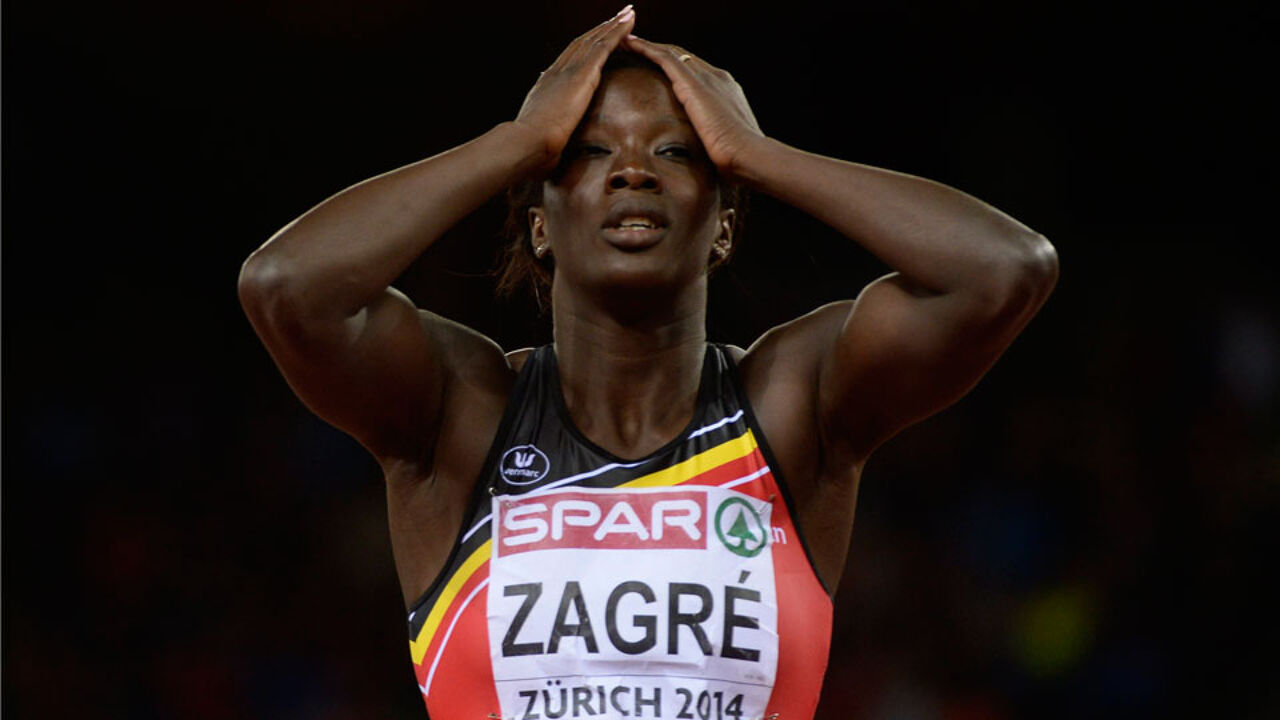 The women's 100 metres hurdles was another good occasion for Belgium to get hold of a medal, but it was "close but no cigar" yet again.
While Britain's Tiffany Porter snatched the gold (12.76) just before France's Cindy Billaud (12.79), it was Germany's Cindy Roleder (12.82) who left Zagré stranded in fourth place in 12.89 seconds.
Zagré blamed a poor start for the failure. She came back in the second part of the race, but not strong enough to squeeze her way past Roleder. Zagré: "I was really hoping to get on the podium. If I had started as fast as my challengers, it would have been a different story. I am hugely disappointed."
Eline Berings was the second Belgian in the final. The Ghent athlete had to be content with 8th and last place, posting her slowest time. "I hadn't completely recovered from yesterday. I don't like the rain, although that is obviously no excuse."
Mixed feelings in the Borlée family
Bashir Abdi was also hoping for a podium place in the men's 10,000 metres. He was part of a breakaway group of 7 halfway the race, but couldn't keep up with the pace in the final laps as Britain's top favourite Mo Farah took it in 28:08.11. Britain made it a double success with Andy Vernon coming second, while Abdi had to be content with 5th place.
In the men's decathlon, Thomas Van der Plaetsen took 10th place in the final standings after 10 events. The Belgian collected 8,105 points. Andrei Krauchanka of Belarus took the gold with 8,616 points.
There was good and bad news from the Borlée twin brothers in the 800 metres preliminaries. Kevin was surprised by the wind in the first heat and was ousted, while Jonathan did make it into the final.