Reaching out for a European medal
The young Belgian athlete Nafi Thiam was leading the pack after the first day of the women's heptathlon at the European Championships in Zurich. Thiam had a poor start in the opening 100m hurdles, but stunned her opponents with an excellent performance in the high jump. She next managed to retain the lead in the shot put and 200m. Thiam, a rising star in the combined event, faces a tense second day as she holds a small advantage over her challengers.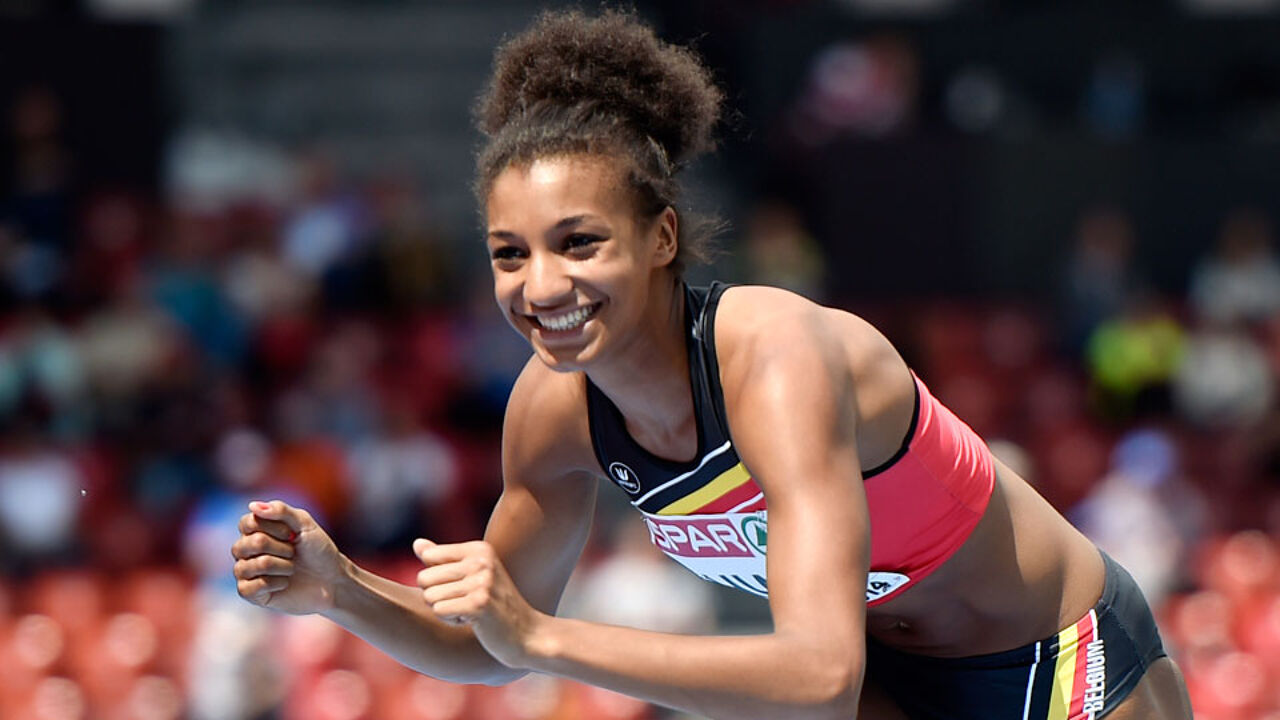 Hampered by a leg injury, 19-year-old Thiam only managed 14:05 in the opening event, the 100m hurdles. This was the 18th time overall. The Belgian wiped out this disappointment in the high jump, traditionally her strong point. Clearing 1.97 metres, she set a new personal record, breaking her previous mark with 4 centimetres - her performance was an all-time record in the event, as she equalised the old mark set by Belgium's Tia Hellebaut, red. The feat allowed her to jump to second place.
The shot put gave Thiam an excellent opportunity to take first place and create a gap. The Francophone athlete managed 14.29 metres and leapfrogged Dutchwoman Nadine Broersen to first place.
"Mixed feelings" despite first place
It was next back to running and the amber alert was on again for Thiam. She managed to retain first place in the 200m sprint though, by spreading her effort well and finishing in 25.19 seconds.
Ambitious Thiam was not completely happy, despite ending the first day in top position. "I have mixed feelings. I lost too many points in the running events, allowing my challengers to hit back at me. I am not at my best, due to this injury, so I could have done better. It is now crucial to take a good rest to be prepared for the second day."
D-day
The second day will see the 3 remaining events: the long jump, javelin throw and the concluding 800m. It will be a tight race, as Thiam (3,851 points) only holds a tiny advantage over Germany's Caroline Schäfer (3,845) and Nadine Broersen (3,841). Antoinette Djimou Ida of France is in 4th place with 3,793 points.
Thiam will have to try and create herself a bonus before the concluding 800m where her challengers are expected to do better. (after the first event of day 2, Thiam has dropped to second place. The last 2 events will only take place in the evening).