"I have never seen anything so ghastly, so horrifying"
"In many parts of the world I have seen terrible and revolting things, but nothing so ghastly, so horrifying as Aerschot". These are the words of the American war correspondent of the New York World, Alexander Powell, who became one of the first foreigners to visit Aarschot after the dramatic events in August 1914.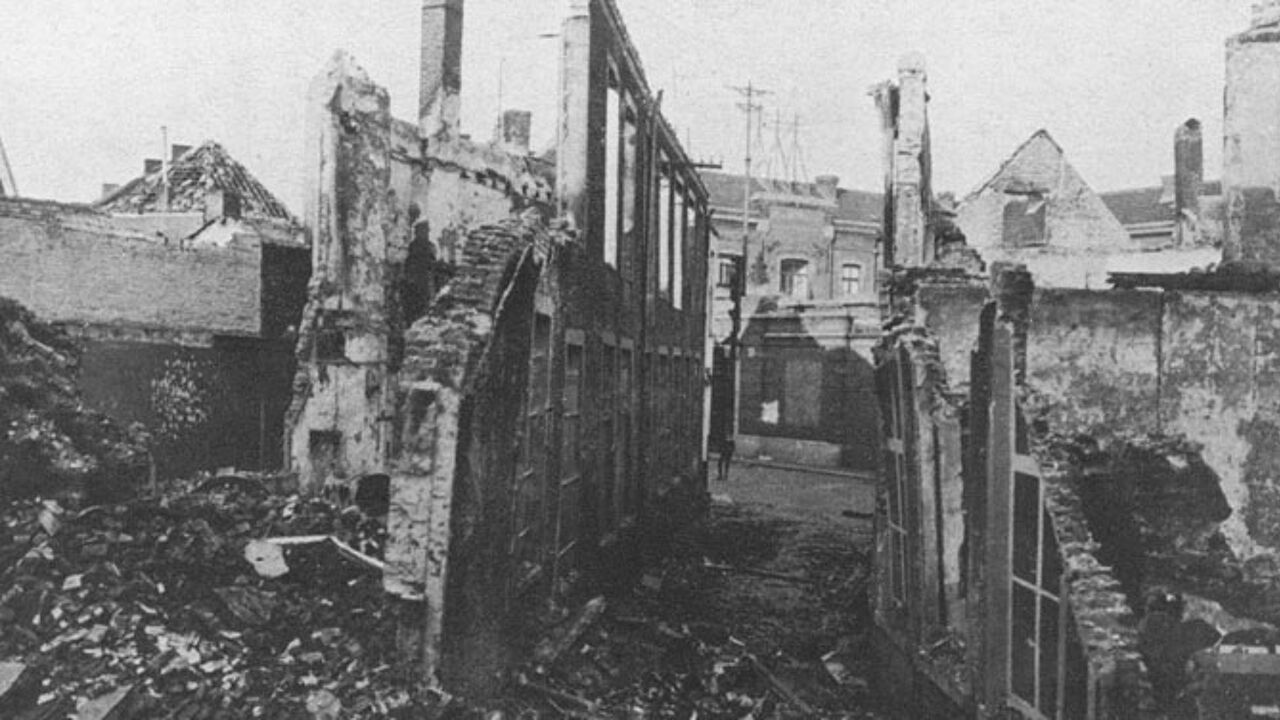 The website www.martyrcities.be tells the story of 3 Flemish cities that were hit very hard during the first month of the Great War in Belgium: Aarschot, Leuven and Dendermonde. In this part we will highlight Aarschot, situated north-east of Leuven in Flemish Brabant.
Aarschot is located along the meandering River Demer in the rolling hills of the Hageland, now a touristic area that boasts some of Belgium's finest vineyards. The city has a rich past and is dubbed the "Pearl of the Hageland".
The last Belgian soldiers march through the streets of Aarschot on Wednesday morning 19 August as the Belgian army is retreating. Local residents are terrified, as they heard the stories of other civilians that managed to escape the atrocities in the surrounding area.
Shooting of German Colonel sparks German fury
The shooting of the German Colonel Johannes Stenger on the balcony of the city hall marks the start of various atrocities. The Germans believe that Stenger was shot by the son of the local Burgomaster, although later research denied this. It may well have been possible that Stenger was hit by a "lost bullet" shot by his own forces.
The Germans are furious and raid houses across the city, looking for so-called "francs-tireurs", armed civilians that are believed to shoot at members of the German army.
A ghost town
German troops don't hesitate to retaliate, picking anyone as a victim. Houses were looted and set on fire. Some civilians were executed, others captured, while others were set free or managed to escape. It's mostly men and boys that are being executed. Among the victims are Burgomaster Joseph Tielemans, his 15-year-old son and his brother.
Everyone is ordered to leave the city after the dramatic events. Women and children leave the city "en masse". Their number is estimated at 3,000. Many of them next reach Leuven, another city that was heavily hit by the war. Others end up in France, England or the Netherlands. All that remains of Aarschot, the Pearl of the Hageland, is a ghost city. According to estimations, 170 civilians were killed while 366 houses were destroyed.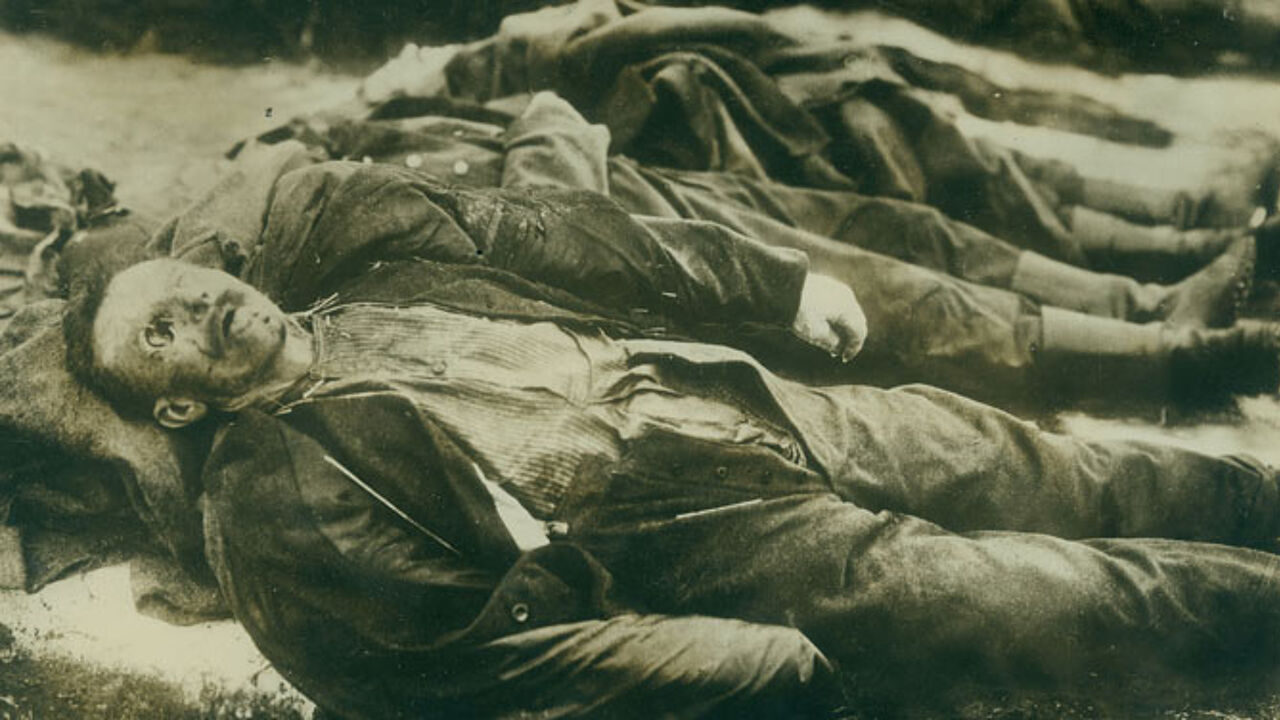 Aarschot is staging various activities to commemorate the Great War. For more information, click on the English website.