Belgian teams make it into 4x400m relay finals
Both the men's and the women's 4x400 metres realy teams have qualified for the finals at the European Athletics Championships in Zurich. Both only just made it. They didn't qualify directly, but were able to advance thanks to a good chrono.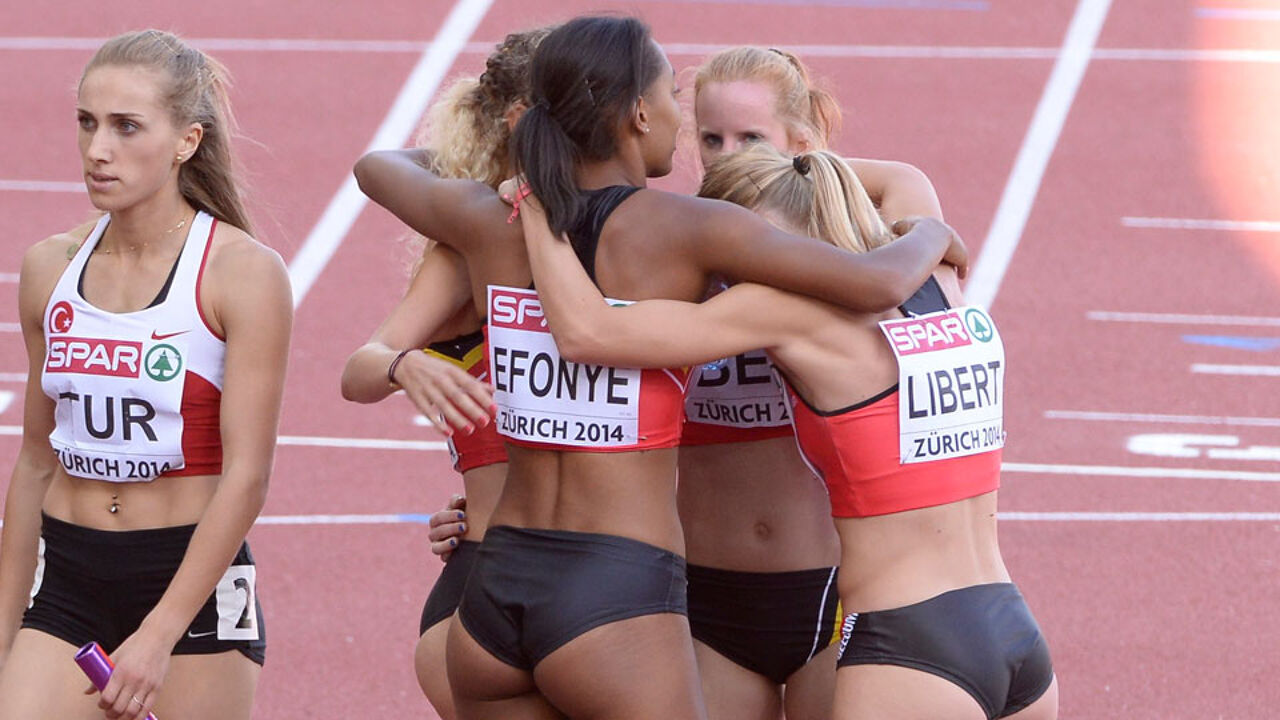 The top-3 of each heat advanced automatically, with the best two "losing" teams joining them. Running for Belgium were Laetitia Libert, Kimberley Efonye, Olivia Borlée and Justien Grillet. They came 4th in the first heat in 3:32.22, scraping through with the 8th time overall. Ukraine had the best chrono in the heats (3:28.18), before Russia and Britain.
The men's 4x400 metres team also managed to reach Sunday's final, despite the absence of one of the Borlée brothers. Jonathan sustained a leg injury during the warm-up to yesterday's 400m individual final and was out. Julien Watrin, Antoine Gillet, Michael Bultheel and Kevin Borlée managed 4th place in the second heat, but were also through in 3:03.82. Belgium posted the 7th time of the finalists, just behind Ireland. Britain (3:00.65), France and Germany have the best cards for Sunday. The Belgian teams are not expected to battle for a medal. 
Also on Saturday afternoon, Axelle Dauwens took 7th place in the women's 400m hurdles final. Eilidh Child of Britain claimed the gold.