Belgian Tornados take 7th place in European finals
The men's national 4x400 metres relay team, dubbed the Belgian Tornados, had to be content with 7th place at the European Championships as they were reduced to a soft autumn storm. Belgium was the defending champion of Helsinki 2012, but missed one of its two top aces, Jonathan Borlée, in the final as Britain took it, posting a time under 3 minutes.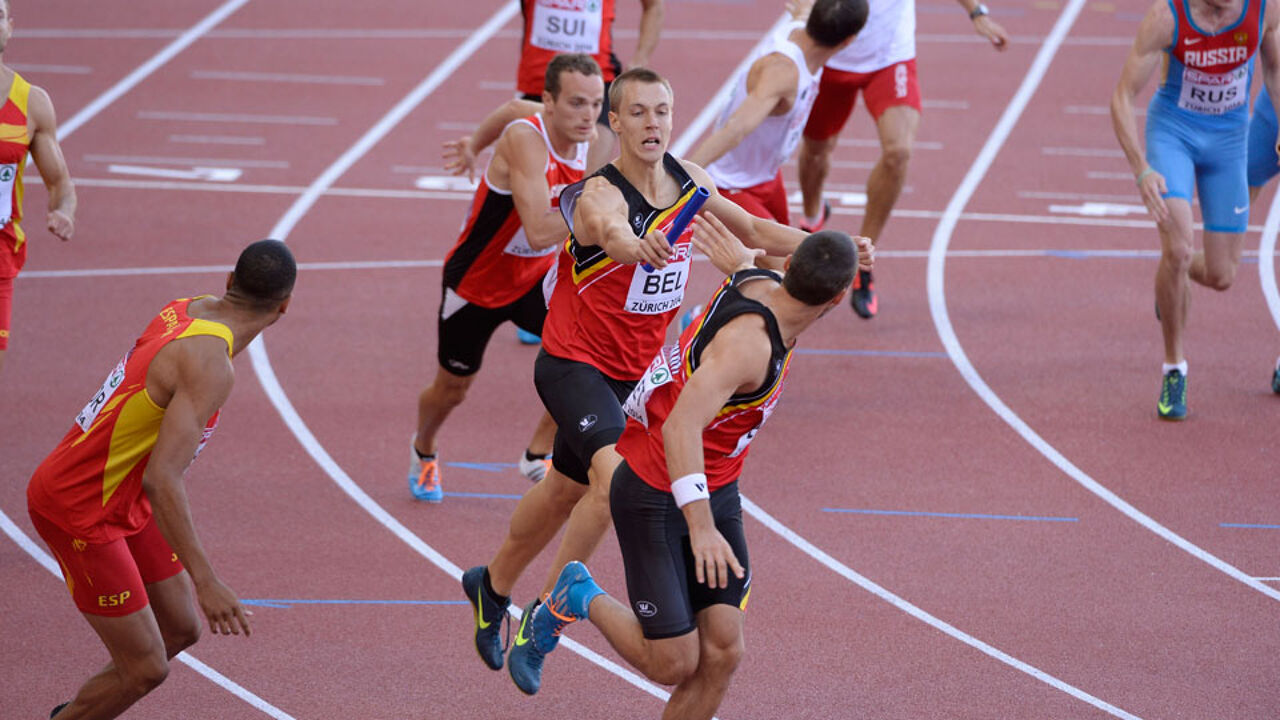 Coach Jacques Borlée made a change to the Belgian squad, ousting Antoine Gillet and fielding Stef Vanhaeren instead. Kevin Borlée came second instead of last, which resulted in this order: Julien Watrin, Kevin Borlée, Michael Bultheel and Stef Vanhaeren. 
Kevin Borlée set a sizzling performance bringing the Belgians back in the front of the race but Bultheel, probably the fastest doctor in Belgium, dropped to the back of the pack. Belgium eventually came 7th in 3:02.60, a season's best for the Belgians. Britain took it in a fast 2:58.79.
Women can't avoid last place
The women's national relay team took 8th place in the finals. The order was slightly changed compared to yesterday, with Laetitia Libert starting before Olivia Borlée, Kimberley Efonye and Justien Grillet. The Belgian women were happy to have reached the final, with their main ambition being avoiding last place and setting a new personal best for Zurich.
The first challenge was not met, but the second was. In contention for 7th place with Italy in the third lap, they eventually finished in 8th in 3:31.82, just beating yesterday's chrono. France snatched the gold from Ukraine in a dramatic finish to the 4x400m, in 3:24.27. Britain came third.
Moukrine takes 8th place
Tarek Moukrime came 8th in the men's 1,500 metres. The Belgian was in the first 3 for most of the race, before succumbing in money time and dropping to 8th place. Frenchman Mahiedine Mekhissi kept his shirt on and grabbed the gold.