17.3 billion in savings first hurdle on road to new Belgian Government
Fourteen men and women representing four centre-right parties have started negotiations with a view to forming a new Belgian coalition government. Talks turned to policy on Monday with the budget as the first challenge on the obstacle course.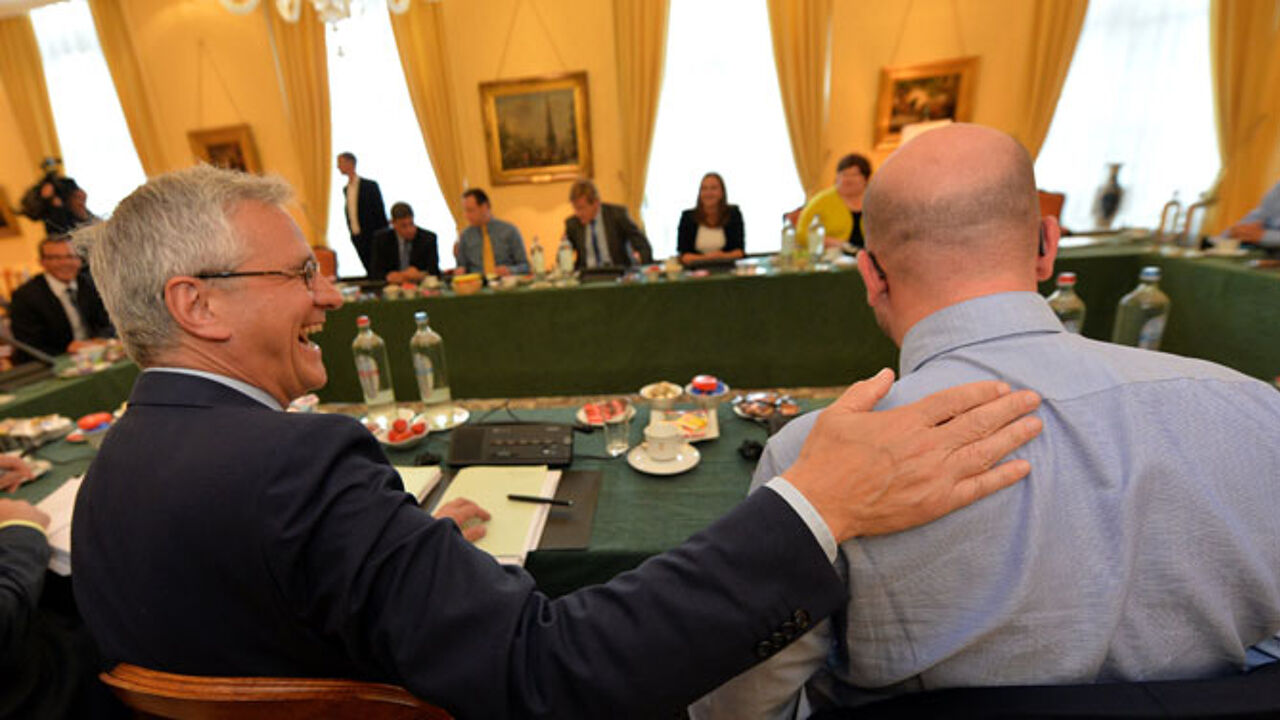 In order to balance the federal budget the new government will have to accomplish savings worth 17.3 billion euros. The outgoing administration gave the EU a commitment that this would be achieved by 2016, but Belgium's largest party, the Flemish nationalist N-VA, has suggested this goal could be delayed until 2017 or even 2018.
The Flemish liberals, who also form part of the talks, are dead against any increase in taxes, but whether the savings can be accomplished simply by cuts in expenditure still needs to be worked out.
Co-formateur Kris Peeters (Flemish Christian democrat) says finding 17.3 billion euros won't be a walk in the park, but he believes it should be done out of respect for our economy and our people.
All government departments will probably be hit by the cuts. Savings too are bound to affect social security.
The sales tax VAT could be increased. Changes to unemployment benefit are possible. There is even speculation about not increasing public sector wages and benefits in line with inflation for a limited period.
The negotiators intend to keep talking six days out of seven until an agreement is reached. Optimists say this could be achieved as early as the end of September. October seems more likely with the second Tuesday of that month usually pencilled in for the Belgian Prime Minister's State of the Union address.
By 15 October Belgium is supposed to notify the EU about its budgetary targets and there is also an earlier European deadline. Belgium still has to anoint its new European Commissioner. The name has to be in by the end of August.