"Collecting wild mussels is not a good idea"
Picking wild mussels at the coast: you may be tempted and yes, it may even sound like a good idea, but it is prohibited and experts point out that they can be health-damaging. Wild mussels at the Belgian coast show relatively high concentrations of certain chemical substances and potentially harmful bacteria, research by the Agriculture and Fisheries Institute (ILVO) revealed.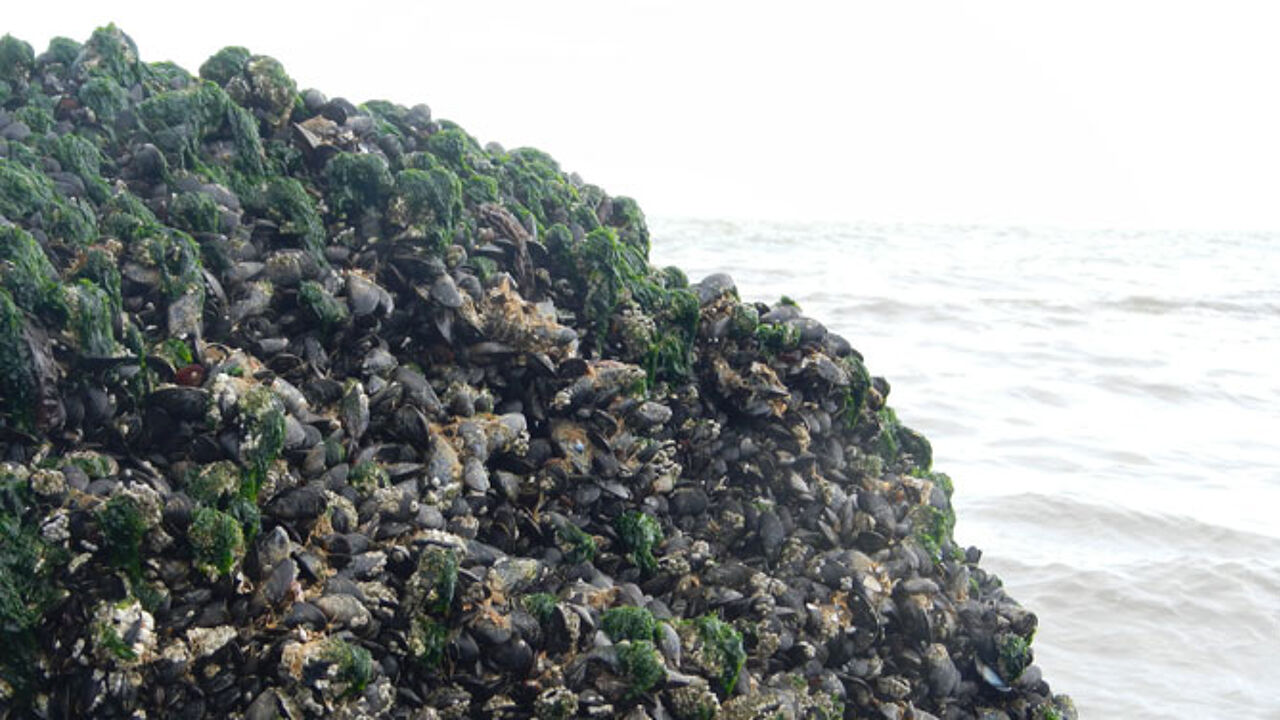 ILVO compared the quality of mussels picked along the Belgian coast in Nieuwpoort, Ostend and Zeebrugge to Dutch Zeeland mussels (Zeeuwse mosselen) offered by 3 supermarkets.
The wild mussels show higher concentrations of polluting chemical substances emitted by the industry and transport sector. Mussels growing on the quays in Ostend and Zeebrugge had a particularly bad score. Mussels growing on Belgian beaches boasted a better score, but that doesn't make them any special. All mussels that were collected by individuals along the coast showed elevated concentrations of E.coli bacteria, concentrations that exceed food safety standards. 
Commercially grown mussels are being rinced frequently with pure seawater, which reduces the risk of bacteria substantially. "If we found E.coli, the concentration was so low that it didn't pose any threat to public health. The concentrations were so low that food safety standards were not exceeded", says researcher Bavo De Witte. Buying your mussels in a shop is the best - and only - option, researchers conclude, also because wild mussels growing in harbours apparently contain microplastics from ropes used by the ships.