"You can find us anywhere, except in Antarctica"
The Belgian branch of the Commonwealth War Graves Commission (CWGC) has busy times ahead, with a whole series of commemorations in Belgium and Northern France coming up, 100 years after the outbreak of the First World War. Flandersnews travelled to the Belgian headquarters in the city of Ieper to find out more.
This is the first article in a series of 3 about the War Graves Commission. Tomorrow, we will highlight the horticultural aspect and the role of the gardeners, while Friday will focus on the engraving aspect. The Commonwealth War Graves Commission is staging on Open Day this Saturday, between 10am and 4pm on the renowned Saint-Symphorien Military Cemetery in Mons.
"The Commonwealth War Graves Commission ensures that 1.7 million people who died in the two world wars will never be forgotten. We care for cemeteries and memorials at 23,000 locations, in 153 countries. Our values and aims, laid out in 1917, are as relevant now as they were almost 100 years ago."
This can be read on the Commission's official website. We are completing our homework as we are approaching the Belgian headquarters in Ieper's Elverdingestraat, at walking distance from the station. We are welcomed by Christine Connerty, Administration Supervisor, and Sanna Joutsijoki, who coordinates the 14-18 Great War commemoration project. (top photo: Sanna Joutsijoki and Christine Connerty in the office)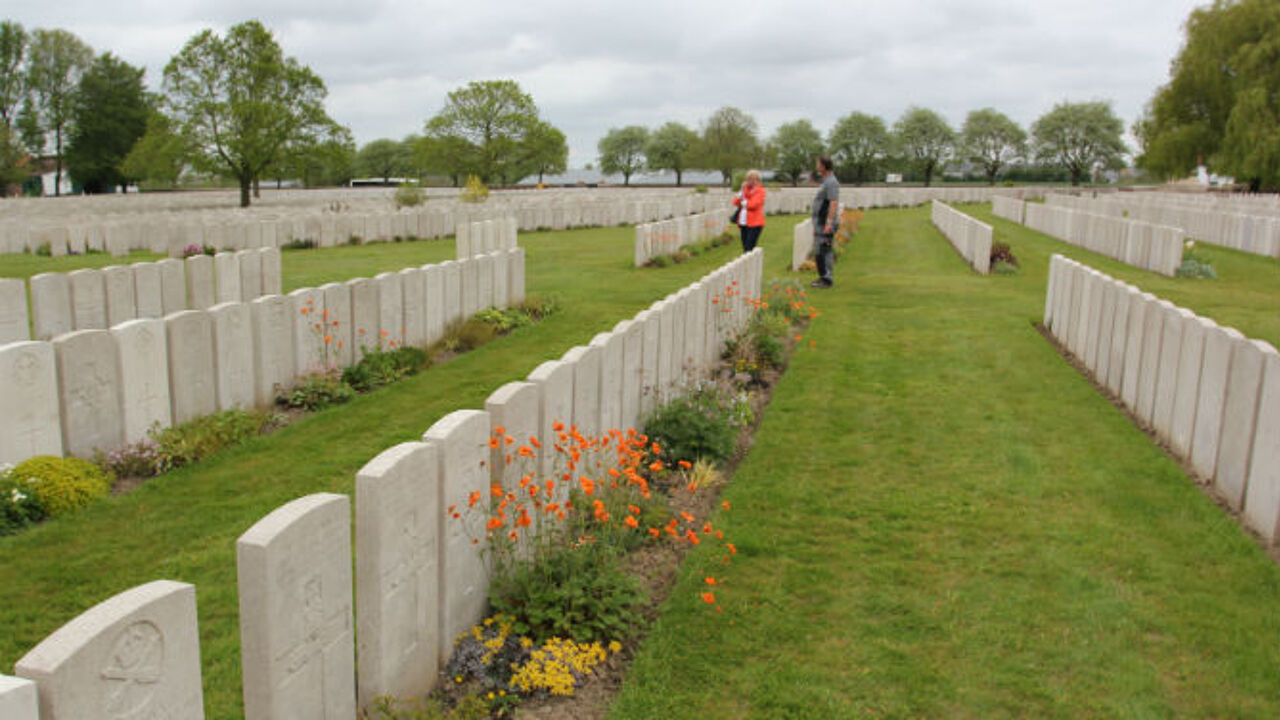 618 cemeteries in Belgium
"I think we can be found anywhere, except maybe on Antarctica," explains Joutsijoki. The list is an impressive one and starts with Albania and Algeria, going via Chile, Iceland and Samoa to end in Zimbabwe.
Belgium has no fewer than 618 cemeteries and is number 7 on a list of some 160 different countries worldwide, behind the UK, France, Canada, South Africa, Australia and Ireland.
All of these commemoration places are being maintained and taken care of by the CWGC and their partners. Taking into account the number of victims that are being remembered by name on these various sites, Belgium is on second place with over 205,000 victims, only preceded by France.
The world's biggest Commonwealth cemetery, Tyne Cot, is located in West Flanders. Belgium's western province has seen a surge in visitor numbers for several years, long before the commemorations actually started.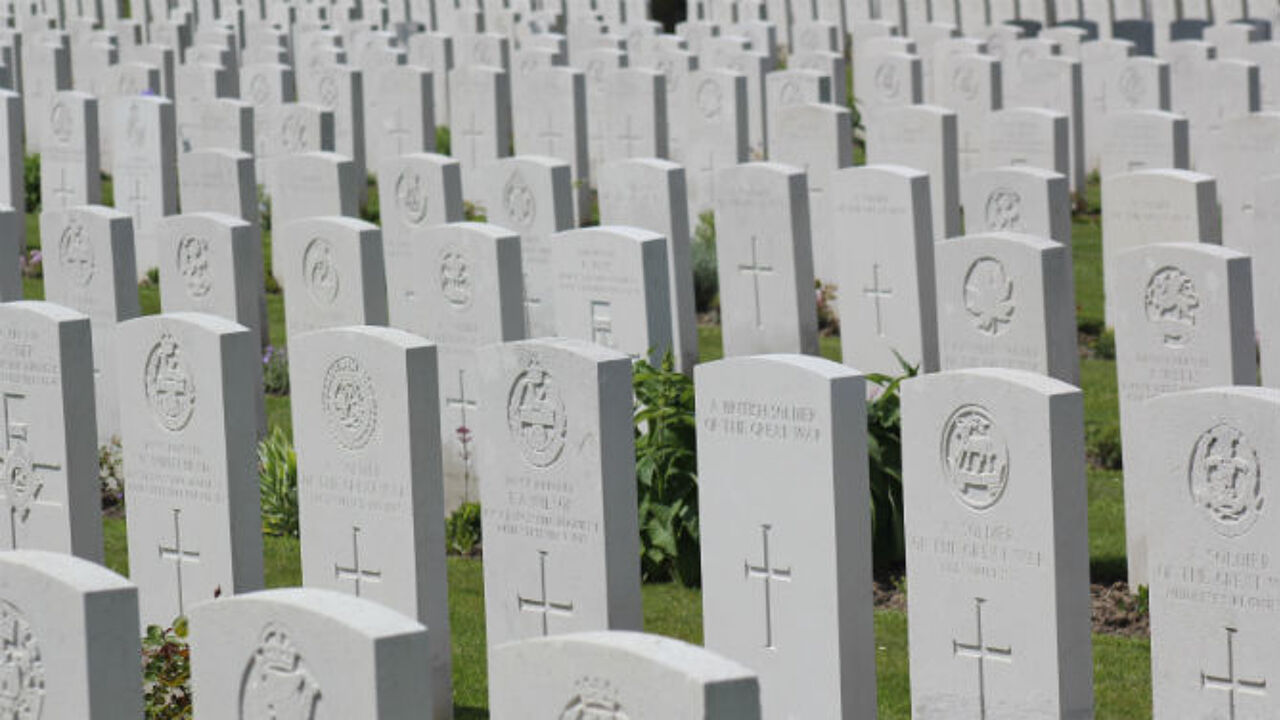 From Ieper to Poland
Ieper's Commonwealth administration will become more important as it will steer the Western Europe area, after the merger between the "France area" and the "Northern Europe area". Ieper will be responsible for coordinating things in a large part of Western Europe, in Germany, the Netherlands and Poland.
The CWGC has some 1,200 employees worldwide, for Belgium this 210. "We are a major employer in the area," explains Christine Connerty. Most of the staff are gardeners (almost 140) and people working in the horticulture section. About 40 employees are responsible for structural maintenance, such as stone masons, technical supervisors and craftsmen. while some 30 are working in the administration section.
The number of 210 includes staff in the Netherlands and Germany. There used to be a lot of British working for the CWGC in Belgium, but their number has been going down steadily in the past decades.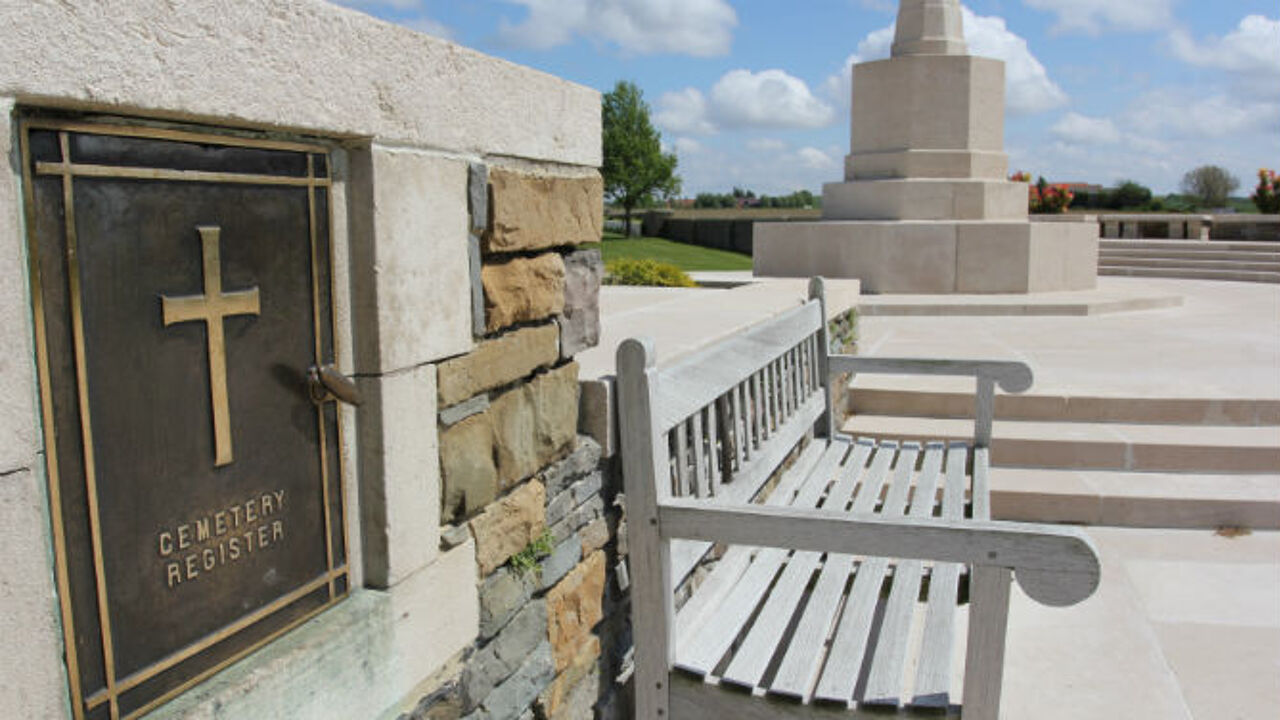 "Our task is never finished"
It's not only about maintaining infrastructure and head stones and keeping the grass and flowers in the best possible shape. As human remains are being discovered on a regular basis, research has to be done into the identity of the victims and new graves and headstones or commemoration stones are being installed.
"We now have a project in Ploegsteert (near the French border, red). We are trying to give 6 British soldiers that were found there a final resting place", says Connerty.
Another project involved the creation of a CWGC remembrance site on an existing cemetery in Poland, after 39 British soldiers died there in captivity during the war. "This shows that our task is never finished. We also launched an appeal to family members via the internet, and we got response. Two brothers attended the ceremony on 16 May 2014, nephews of one of the victims. Our work really makes a difference for the families."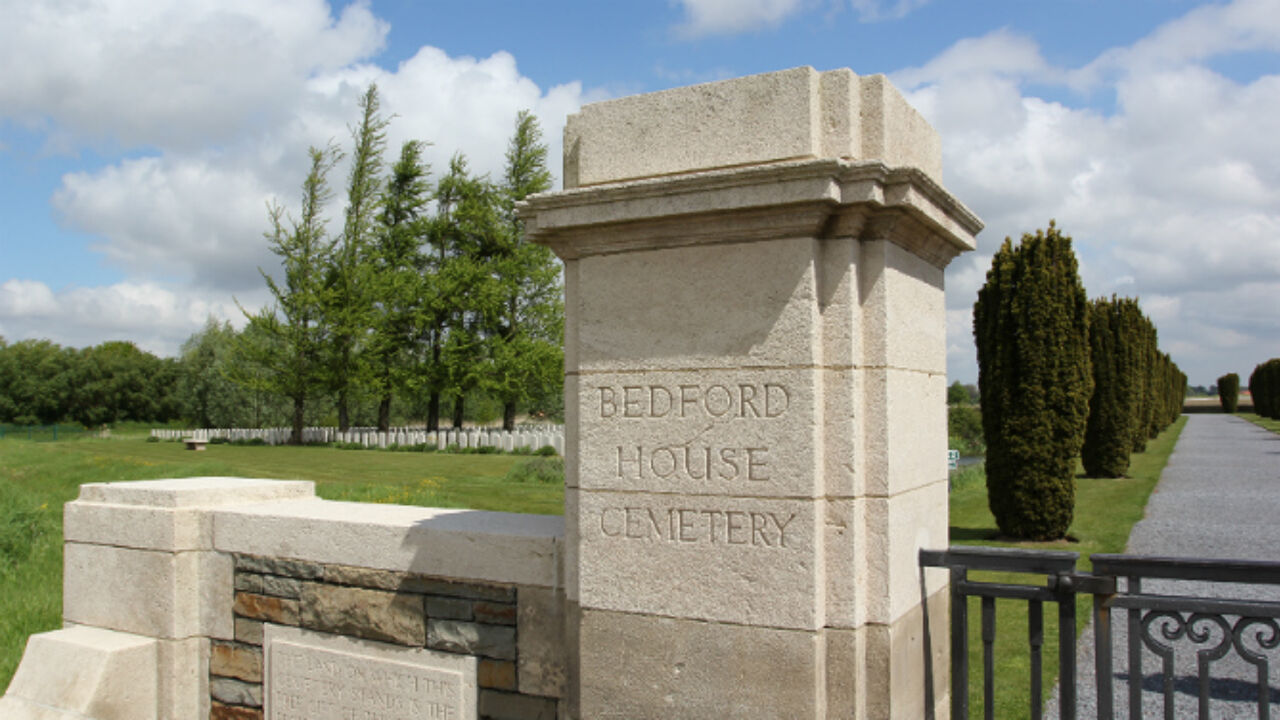 Flowers or a picture
The CWGC also plays a social role nowadays as a contact point for people that lost family members in the past, like grandchildren or great grandchildren of World War I soldiers that perished. They can look up things on the detailed website, but also send a request for more detailed information.
For many, like those living in Australia or Canada, a trip to West Flanders is not so obvious. They can ask to lay down some flowers at a particular grave, or to get a picture of the headstone. This work is often done by people cooperating with the CWGC, or by volunteers working for photo websites.
A first for the CWGC in Belgium
The 100th anniversary of the Great War is an excellent opportunity for the Commonwealth War Graves Commission to gain more fame in Belgium. Many people in Belgium just know the Commission has "something to do with war graves" but can't get into more detail. This is a perfect moment for the War Graves Commission and the Ieper staff to highlight their mission and explain the wide scope of their task.
"We are organising an Open Day on 23 August on the Saint-Symphorien cemetery in Mons, a first for us", explains Joutsijoki, "informing visitors about our work, the history, the gardeners, the masons etc. It's the first time we are doing this in Belgium. We hope to welcome many Flemings."
Extra information boards are being placed at different sites, which are all seeing a surge in visitor numbers. Two trails have been created in order to guide visitors and to let them discover new places and a new part of the Great War history. One trail leads tourists from Mons to the Marne region in France.
The CWGC is turning 100 in 2017. "The times may be a-changing, but we still have the same principles as in 100 years ago. Our task hasn't changed, and is still as important as in those days", Connerty points out.