"Prison wardens behave like cowboys and the roof leaks"
17 inmates staying in the newly-opened prison building in Beveren (East Flanders) have written an open letter to complain about the living conditions. They write that the complex is not water proof, and that the prison guards behave like cowboys. The prison authorities are not impressed.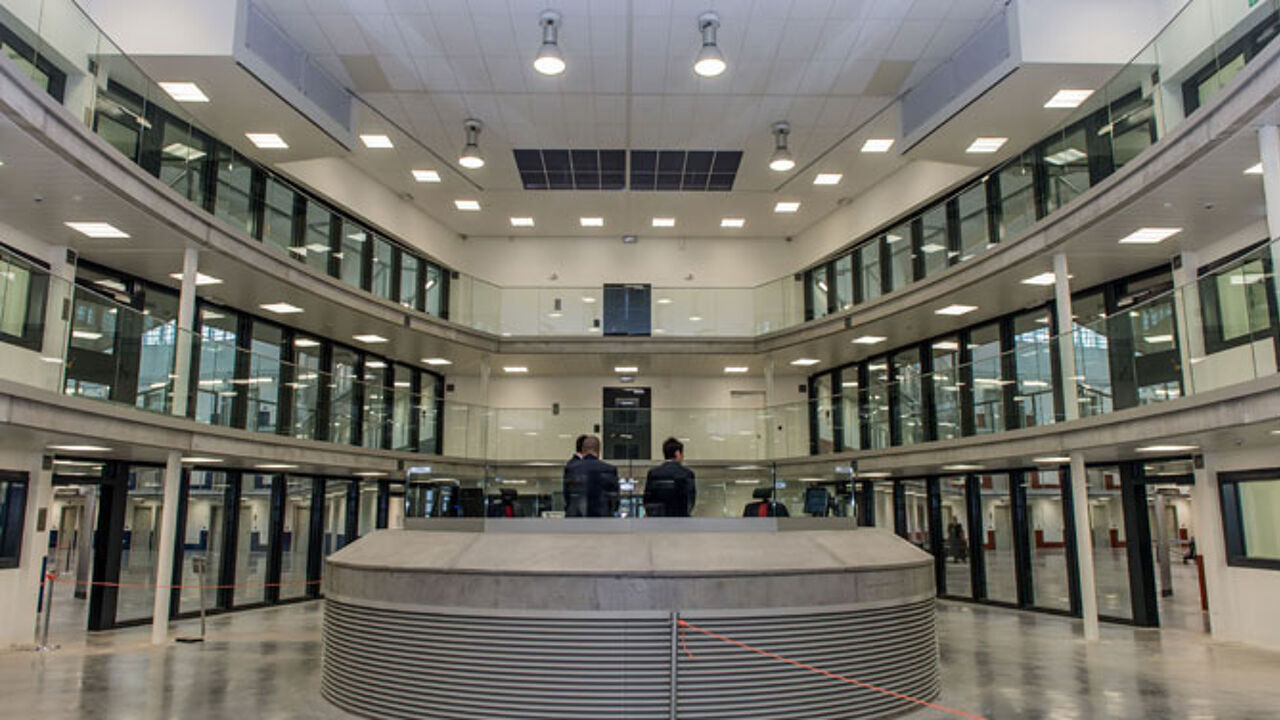 Beveren gaol was opened in March, in an attempt to tackle the problem of overcrowded prisons in Belgium and to improve living conditions for those kept behind bars.
The building is brand new, but there are complaints galore. 17 inmates decided to release a joint statement to voice their discontentment. "The building was only opened 5 months ago, but the wind finds its way through various cracks, and in some cells the water comes down from the walls when it rains, forcing prisoners to sleep on the ground", they write in an open letter.
It's not only about infrastructure. The internal regulations and the behaviour of the prison wardens are another source of complaints. "They say conflicting things, there is chaos and disorder. Decisions taken by the management are not being followed by the prison guards. Their appearances and behaviour would make you think they are "cowboys" on a mission somewhere rather than normal prison guards."
"This prison was opened too quickly"
Press reports add that the socialist trades union ACOD has received various complaints. "This prison has been opened too early", trades unionist Robby De Kaey told Het Nieuwsblad. "It had to happen before the elections. The building was not tested and checked as it should have been."
The prison management is not impressed. "I can understand they don't like it here. It is a prison after all", director Wim Adriaenssen said. He admits that there were water leaks in some cells, but explains that the inmates that were affected were offered the chance to move. Talking about the prison regime, he says that more time is needed to get everything finetuned.