"The Blindman and the Lame"
The two clubs poised to battle it out for the league title in Belgian football, Anderlecht and Club Brugge, have not been able to convince yet after 5 days of play. This being said, poor play did not prevent Anderlecht from picking up 13 points from 5 matches. Club Brugge are further behind, after losing at KV Mechelen. Club Brugge and Anderlecht will clash next week in the first classic of the season. The match has been dubbed "the clash between the Blindman and the Lame" by Het Laatste Nieuws football analyst Stephan Keygnaert.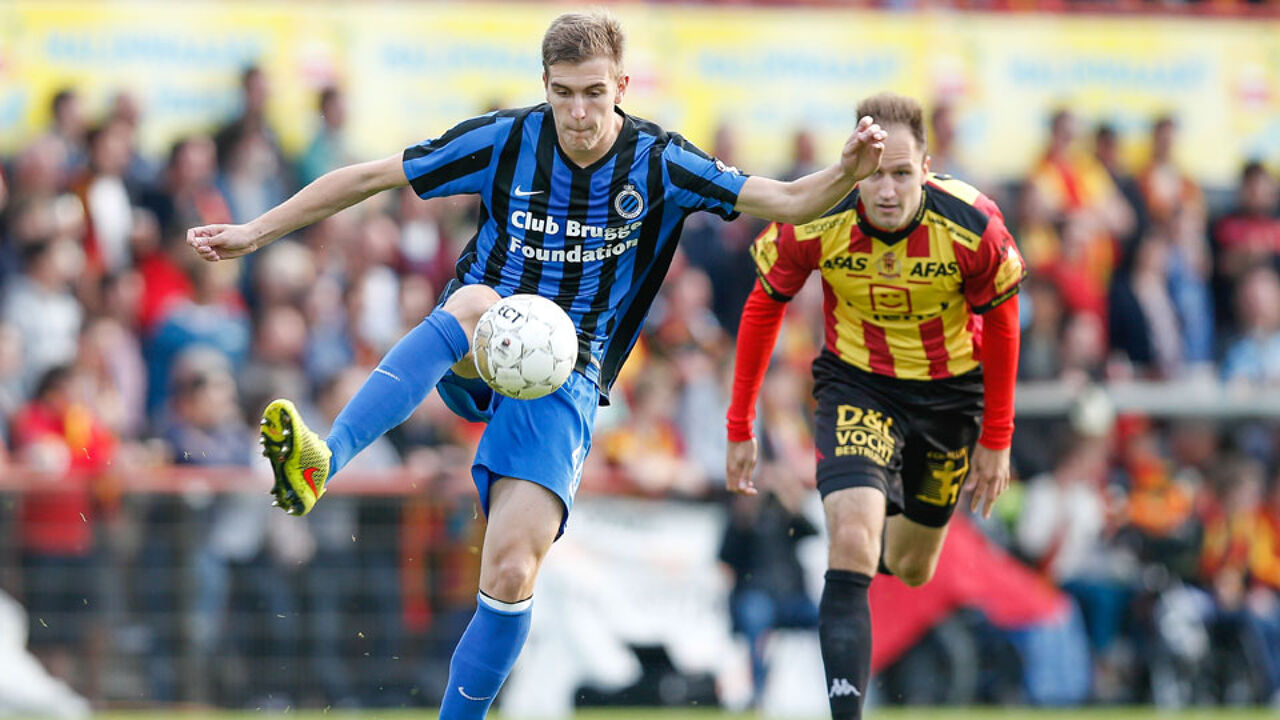 Anderlecht escaped once again, this time against bottom-of-the-table Waasland-Beveren. The defending champions from Brussels could not convince, although they welcomed a strong debut by the Belgian international midfielder Steven Defour. Anderlecht had the 3 points in the bag after a Nathan Kabasele goal on 55 minutes. Coach Besnik Hasi promised his team would get better.
Club Brugge climbed 0-1 ahead in Mechelen, but lost it 3-1 in the end (top photo). FC Bruges won their first two matches of the season, only to take 2 draws next, and to be confronted with their first defeat of the season at KV Mechelen. Brugge are only 6th in the standings. The club puts the poor performances down to a lack of alternatives as a number of first-choice quality players are out.
In other action yesterday, Cercle Brugge downed Sporting Lokeren 1-0, a defeat that will have drawn the attention of Hull City, who are hosting Lokeren in the Europa League next Thursday trying to wipe out a 1-0 defeat from the first leg.