Continuous rainfall creates problems
The continuous rainfall in Belgium is starting to cause problems. There are several reports of flooded streets or inundated cellars. Several roads or lanes of motorways had to be closed due to excessive quantities of water. Some rivers burst their banks.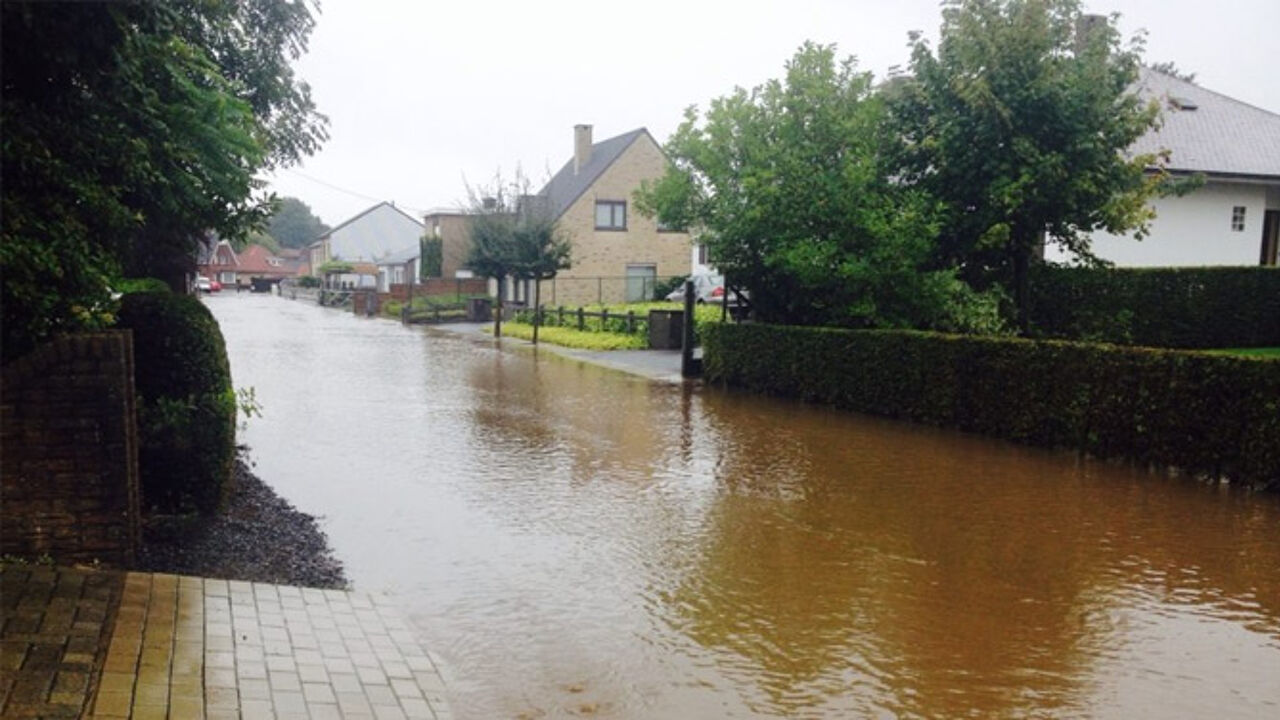 The rain started early in Monday and continued for 36 hours non-stop. It looked as if the worst was over this morning, but the afternoon saw new heavy showers, with downpours in several places, including Brussels. 
Problems were reported across Flanders, from West and East Flanders over Brabant and Antwerp to Limburg province. The exits to Torhout were closed on the E403 Motorway. Inundated stretches also caused problems on the E40 Motorway around Ghent and between Ghent and Brussels.
In other places, streets got flooded, as was the case in Torhout (top photo) and the area of Liedekerke, Roosdaal and Affligem in Flemish Brabant. Fire services were also called to intervene around Deinze, Sint-Martens-Latem and Ledeberg and Gentbrugge, two Ghent suburbs.
The Flemish Environment Agency VMM says that 15 rivers in eastern and central parts of Flanders burst their banks. They are monitoring the situation. For the moment, there is no real threat for houses.