Become a traffic sign in... Antwerp
The good people of Antwerp are familiar with smileys on the roads that tell them if they are speeding or not. Antwerp police have now joined forces with the Antwerp city authorities to allow you to become a traffic sign and upload photos of yourself that will be flashed at motorists.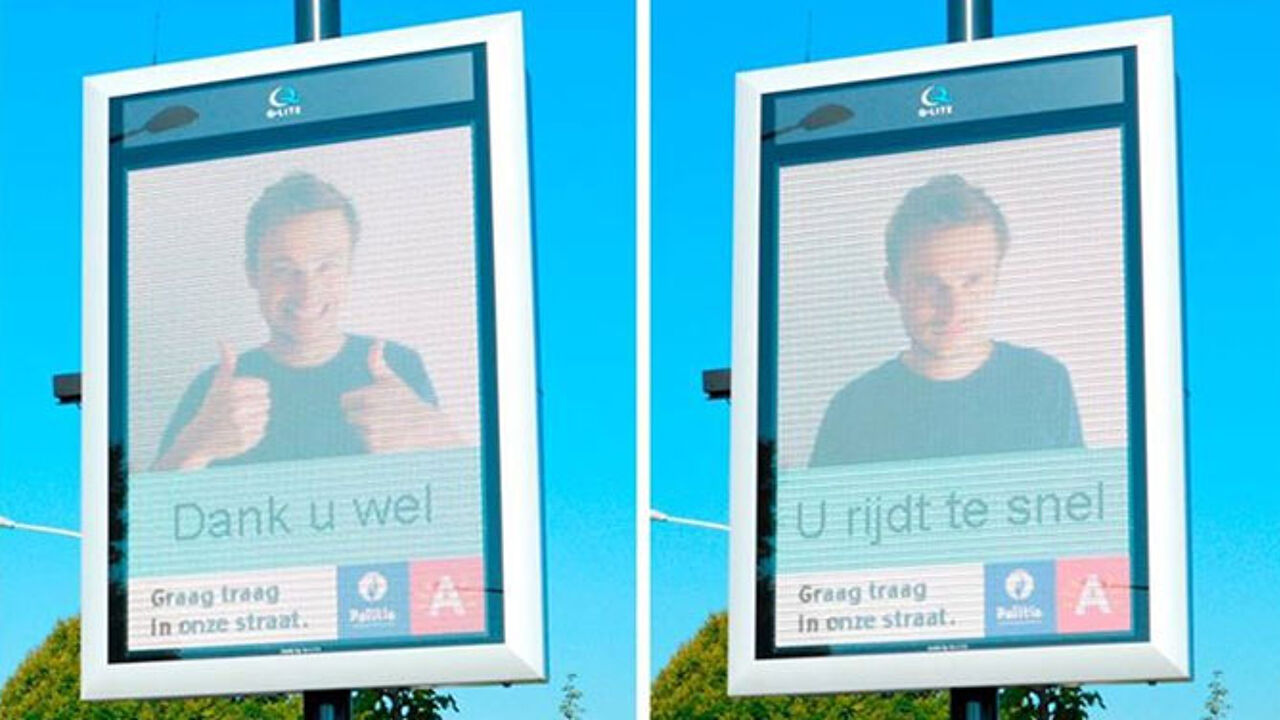 Have you got nothing pressing on? Well, why not visit the website graagtraag.be? That is Dutch for "Slow, please". By logging on to this website you can upload two snaps of yourself. One a happy smiling version of you and a second more sardonic one that will be used to impress upon drivers that they are speeding.
The snaps will be used in a new awareness campaign launched jointly by the City of Antwerp and Antwerp police. At various locations across the city interactive speedometers have been installed that will employ the smiling but sometimes also cross faces of fellow Antwerpners.